Banks feminized seeds
0
43

Of the different varieties of cannabis seeds that exist today we focus on the female varieties. One of the most appreciated by farmers because of its features.
A few days ago we talked about regular seed banks, but today we focus on the feminized seeds, which are some of the most popular in the grow shops. Why? Mainly, because of its characteristics. They produce virtually genetically female plants.
However, to get marijuana seeds are feminized, you need to go through complicated breeding programs in different phases so that the quality and purpose of the seed is ensured.
Therefore, seed banks that sell and manage to get a good name in the market can boast of genuine quality products. Products you'll find in our section of feminized seeds. Today we focus on some of the banks in which we trust.
Spanish Seeds seed bank
As its name suggests, this seed bank is state, namely Valencia, where a group of experts in the world of cannabis and after years of research and experience has positioned itself in the top of the market. Besides selling feminized seeds, one of its specialties include autoflowering seeds.
Of its products, people who try them say, that are seeds with a high germination power, as well as being very stable.
And all this without forgetting that the prices are really affordable, so that everyone who wishes to enjoy these products for self-consumption.
Some of the feminized seeds of this bank include the following: Northem Lights X White Widow , White Widow x AK or Top 44 x Bubble Gum .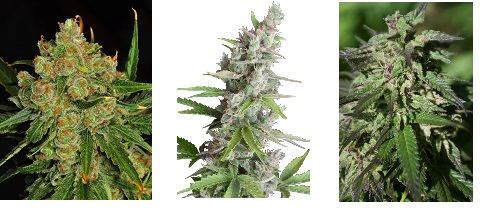 Green House Seed Bank
Founded in Amsterdam in 1985, this company has specialized quality medicinal plants. In fact, were the winners in 2008, of the High Times Cannabis Cup with seeds Super Lemon Haze, you can find in our growshop Piensa en Verde and they have also won in 2012, the first prize Seattle Medical Cup 2012.
10 years ago (2005), the seed bank Green House also offers feminized seeds. A company that continues to grow and innovate and that many try to copy some of his most famous seeds, as could be the range of the White Widow and all the sisters of the same, and the Super Silver Haze, we mentioned above. It is certainly a more than sufficient to demonstrate the quality of the products they market test. Otherwise, nor would they have success, let alone, would be copied. So it is one of the banks we trust in Piensa en Verde.
Some of them you can find in Piensa en Verde, as in the case of Jack Herer, White Rino or Exodus Cheese , among others.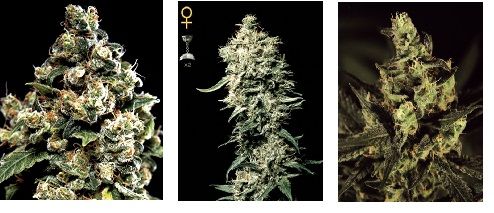 Seed bank Ministry of Cannabis
Based in Barcelona, ​​the workers of this bank cannabis have over 10 years experience in the world of marijuana, having worked for some of the most important seed that exist today.
This company is specialized in feminized seeds, in fact, it was not until 2008 when they introduced Autoflowering variety. To produce both varieties of seeds perform tests in three different countries, getting quality products and a variety of broad cannabis seeds. In fact, are responsible for some of the most consumed and popular in our country seeds, as are the White widow or Zensation. Both can be found on Piensa en Verde. And all this without forgetting other seeds that have given name and fame to the company: Carnival, which also can find at our online store.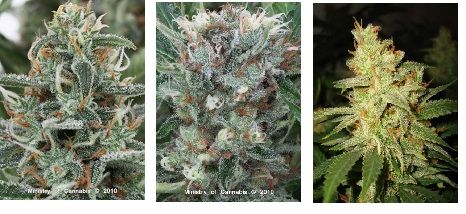 Two of the countries that produce their seeds are Spain (where are produced the auto-flowering seeds and where is the headquarters of the company since 2014) and the Netherlands, where they grow feminized seeds both have earned them the name in World cannabis growers.
One company, Ministry of Cannabis, the second line of work is focused on providing new varieties that each grower has developed over the years, as they themselves say in their website.
By Noelia Jiménez, Team Piensa En Verde