History Jack Herer Variety: activism in favor of cannabis
0
157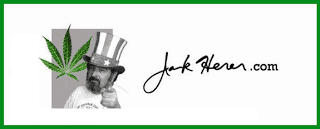 In the 90s comes this variety of marijuana seeds that, besides being awarded in different occasions and copied by several seed banks, behind it a fantastic story for marijuana.
Few stories as special as the variety Jack Herer can count in the world of cannabis seeds, where most of them are born of the study and the crossing of different variants, to find one that makes it a special seed.
However, behind the variety Jack Herer a story of overcoming hides and especially defense by the right of marijuana and benefits of the latter to human health. We talked about the history of its creator, who has also been named to the seed Jack Herer.
History seeds Jack Herer
Jack Herer was a known activist for the legalization of marijuana in his country, the United States. Born in 1939 in Oregon, was in the 90s when the seed bank Sensi Seeds decided to count on his collaboration to develop one of the most popular varieties of all time as far as the marijuana market is concerned.
It was, in particular, in 1994 when Den Dronkers (Sensi Seeds) called his friend to perform a variety of different marijuana and sink in deep in marijuana users.
In fact, it is considered one of the best combinations of sativa and indica of all time.
21 years after its creation and after the death of its founder in 2010, numerous banks have incorporated this variety in its catalog that has received more than 14 awards since then in various competitions, categories and countries.
For this reason, it is often also spoken of as one of the finest varieties of all time.
Features Jack Herer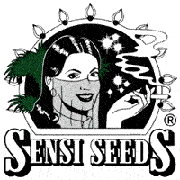 As already mentioned, there are many seed banks have added to its catalog these seeds, but today we talk about the real: from Sensi Seeds, to discuss its main features, starting with say they are regular culture. The first thing is perceived and striking of these seeds are the result of cross between sativa and indica variety, as indicated above, is the large amount of resin produced by its thick buds, and the strong rush of this product when proof.
The cultivation of such seeds can last between 50 and 70 days and it is recommended in areas where the climate is Mediterranean, ie, not too cold, not too hot and some moisture. This is a very grateful seed, not only by the density of the buds we mentioned above, but also because they can become so covered with trichomes, which gives the feeling they had a small white layer that covers them over. They are also excellent for expanding crops, which can give a lot more fruit than others and its appearance is also attractive for its rounded edges, much stronger than those that could result in peak shape.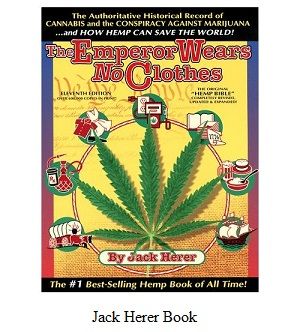 Significantly, even though we said that is a combination of a careful selection of sativa and indica, the truth is that it has more of the first than the second, resulting in a compact and fast flowering, resulting very profitable crops. Finally, it notes that its THC content is also very high.
Other varieties of Jack Herer
In addition to the original, in Piensa En Verde we also find different varieties of Jack Herer, such as Critical Jack Herer, by Delicious Seeds, which is also very productive, fast-flowering. It is characterized by its bittersweet flavor, with hints of lemon and frankincense and hardwood. It is well suited for any kind of activity, but also to stay relaxed.
Another of the most popular Jack Herer varieties is the Auto, from Advanced Seeds. Suitable for interior and exterior, its aroma and flavor reminiscent of wood, besides having very dense buds.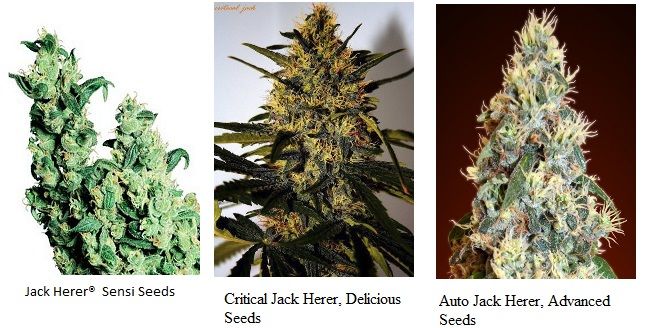 By Noelia Jimenez Team Piensa En Verde