History of White Widow variety
0
207
[Total: 2 Average: 2.5/5]
It is undoubtedly one of the most popular varieties of marijuana world market, since in 1994 it was created by one of the breeders of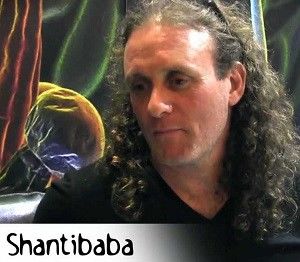 the Dutch company, Greenhouse Seeds. Its rapid growth and the effect of it have made ​​it very extensive list of seeds derived from the original.
No products, no longer be created, you know that they will work. The case of the variety White Widow is one of them. A clear case of commercial success in the world of marijuana, which today makes it one of the best known varieties and copied to the industry, besides being, of course, one of the most consumed.
To understand the success we have to refer to its history, but also to genetic of it, to then be able to discuss some of the variants and seeds of White Widow which you can find in Piensa En Verde.
History of White Widow
Maybe not everybody bet on it before its commercial launch, but we are confident that, over 20 years ago, the Australian geneticist, Shantibaba and creator of one of the most popular varieties in the world of cannabis, White Widow knew that it could be a success.
And you do not have to see the structure of the plant, the fast and easy development of it and all the rewards it brings, both the grower and the consumer, as it is a grateful plant.
The first version of White Widow, the original, was born 21 years ago (in 1994) Seeds Greenhouse Labs, one of the oldest in the world of marijuana and headquartered in Amsterdam (Netherlands) companies.
The following year, in 1995, would be the winner in the High Times Cannabis Cup, won first prize and it was from that moment when its success did not stop growing, so much so that many companies are engaged in the creation and sale of cannabis seeds which have obtained a copy in the company and have released different versions, each one with its characteristics, flavors, aromas and effects.
Features White Widow
The genetic of this plant is associated with a journey that, far from being costly, it would be really revealing. A trip that takes us to India where Shativava would travel to meet the father of the pure variety, Landrace, as it is with the female variety of the seed and its cross with a sativa of Brazil which led to the creation of authentic White Widow by Greenhouse Seeds.
The main features thereof are:
 Lots of resin: having a very dense buds that contain a large amount of trichomes
 It reaches more than 20% in THC percentage.
 It produces an intense cerebral effect
 Sweet and floral flavor with fruity, spicy
 Easy and quick planting and harvesting
White Widow varieties
As mentioned, there are so many banks that have copied this spice to its seed banks, its creator decided to change the name Black Widow, today is for sale in the seed bank Mr. Nice Seeds.
It also has two versions: the original and one that is more oriented towards natural medicine, which, this time, sold from the seed bank Positronics.
Returning to the different variants of White Widow, we would like to mention some of those you would find in Piensa En Verde, such as that produced by Dinafem Seeds and variant of self-cultivation.
It is widely used in natural medicine and has a bittersweet taste, and its physical and mental lasting effect.
Another version of White Widow which is very successful is the Ministry of Cannabis, feminised variant.
Like the original, both its flavor and its aroma is fruity and mental effect is strong, but not lethargic.
Finally, we should mention the Spanish version of Seeds, White Widow Somango. Short flowering, for both indoor and outdoor cultivation, it has a sweet taste and aroma and a great price. See for yourself!
By Noelia Jimenez Team Piensa En Verde