PevGrow.com gives away 10000 seeds auto
0
219
We have decided to take a very important step, we've been going around the idea for a long time and the moment is now.
In our eagerness to internationalize our brand, renew it and give it growth we present …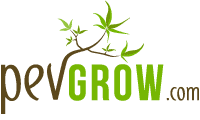 Our new logo
Our new way of accessing the web
Our new image
Our new philosophy
Everything is new, except the company members, we remain the same but with a renewed image.
To make you known our new image we are going to make a madness …
LET'S GIVE 10,000 SEEDS AUTO FROM OUR PEV BANK

Do you want yours?
Very simple, only access to any of these products:
Jack Herer Auto Green House
Skunk 1 Sensi Seeds
Green Poison Sweet Seeds
Somango Soma Seeds
Y Griega Medical Seeds
Russian Doll / Muñeka Rusa Kannabia
White DWarf Buddha Seeds
Cream Mandarine Sweet Seeds
Moby Dick Dinafem Seeds
Lemon Skunk Green House
Somango Soma Seeds
Melon Gum Dr Underground
Cream Caramel (Auto) Sweet Seeds
Auto Dark Devil Sweet Seeds
Channel + Medical Seeds
Power Flower Royal Queen Seeds
Durban Poison Dutch Passion
Santa Sativa Dinafem Seeds
Black Jack Sweet Seeds
Bud Candy
Blue Rhino (Medicinal) Positronics
Cheese Auto Dinafem Seeds
Durga Mata Paradise Seeds
G13 Haze Barneys Farm
Doble Jack Professional Seeds
Kit Armario de Cultivo light L
And leave us a comment on the product, 40 words minimum, each comment is equivalent to 1 gift seed and you can make a maximum of 5 comments per user and thus getting 5 seeds auto.
You have time until 7 July , 2017 at 12:00 when stock end, that day we will contabilize the comments and we will make the suitable to request the delivery adress of your seeds to the email that you have give us in your comments.
IMPORTANT: it is not worth any comment, the comment should be about the product in question: contributions, advice, your experience with the product / seed, doubts …
Invalid comments
– I want my seed
– I want to participate
– Any other text that doesn't have relation with the product or that doesn'tt contribute any value
– You Can't repeat a comment already made or similar, these kind of comment will be discarded
Unfortunately these comments will be deleted and you wouldn't be able to benefit from the gift seed.
Remember to share this promotion with family and friends on social networks, so they can benefit.
Thank you for sharing our new brand: pevgrow.com
Happy self-cultivation and I wish you the best smoking experience!
By participating in this promotion I agree to provide my data as a new customer of PEVGROW.com for sending seeds and I agree to receive future promotions, may request cancellation immediately at any time in this contact form or by letter to the address C / Caja de Ahorros, 76 46183 L'Eliana – Valencia – Spain. No spam, only promotions from PEVGROW.com. Pevgrow will never cede the data to third parties.
We have problems to send to Chile and Argentina, if you want you can participate but we can not guarantee that the seeds will arrive. We are sorry.