Regular Autoflowering seed banks: definition, characteristics and varieties
0
256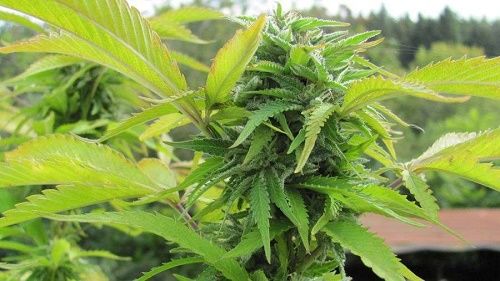 With the best features of autoflowering seeds and regular seeds, Piensa En Verde have a wide range of regular autoflowering seeds are characterized by easy and abundant crop productions.
As times change and improve in many ways in the world of marijuana it is exactly the same: more and more studies, more research and varieties are becoming are older, some of them being very special, as is If the cross is made ​​between regular autoflowering seeds and today we come to talk, in particular, some of the seed banks in which we rely to distribute to you. We begin!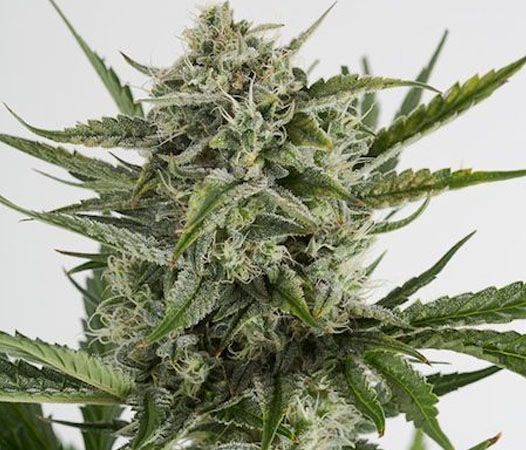 Quality of the products that these seeds are removed and, of course, for us to provide care during development, product quality depends plant we sow. In particular, regular autoflowering seeds have particular characteristics that make them unique.
Each of us has its tastes and peculiarities and both define and distinguish us from the rest. In the case of marijuana plants it is the same: each offer a product with specific flavors and characteristics that make them different from the others. And the basis of this, in the case of plants, lies in the type of seed that is used for cultivation.
Seeds, so they can get to your grow shop trustworthy, as is Piensa en Verde, it had to first pass through a seed bank in which only reach a certain size so that later, you can plant it and grow as your notions or by the objective to be achieved.
But what is a seed bank? If we talk about a biological level, seed banks are "corresponding to viable propagules (usually seed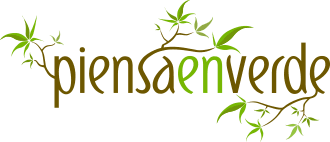 dormancy), which are usually buried in the ground", as one can read in the definition offered by the Wikipedia. A definition which is not far from the reality of a seed bank marijuana as extactly the concept is the same. While many banks are also establishments that sell these seeds directly to final consumers in addition, in the case of marijuana, of course, to grow shops in different parts of the national or international geography.
In this post we want to focus on the banks of regular autoflowering seeds, or more specifically, on the characteristics of the latter and the different varieties you can find in Piensa en Verde, from different seed banks, all of them large quality and name recognition, because as you know, in that sense, we did the play: we want to give you the best!
Features regular seeds autoflowering
As is the case with other seeds, regular autoflowering also have its own characteristics, which is not only to consider certain aspects when it comes to care for the plant to go to get them, but also a type flavor (although it can vary somewhat based fertilizers are used or drying that takes place) and would not get effects with other seeds.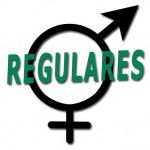 Such seeds are often those most used to have mother plants because they are much less susceptible to hermaphroditism and are also preferred by the expert growers, unlike the beginning, who prefer feminized. However, the truth is that thanks to regular seeds, there are other types of cannabis seeds, you can find in Piensa en Verde.
Therefore, if you want to choose this variety, you can click on this link where you will find more than 500 varieties of such seeds, in its various versions.
Some seed banks
The variety is wide, but we would like to highlight some of them, and especially some of the most consumed products and you can find in Piensa en Verde:
– Sensi Seeds Bank: one of the most popular and also one of the oldest (established in 1985, although his work would begin in the 70s) and has received numerous awards, confirming the quality of its products. Among other varieties, this bank include the Skunk # 1 and Super Skunk.
– World of seeds: that has no so trajectory but whose products have also demonstrated on more than one occasion its worth. Among others, include the Pakistan Valley.
Seed bank Short Stuff Seeds
English origin, the seed bank has a short career so far, but have already proven that its products are of high quality, and they do not require complicated care especially to give great results in a relatively short time.
But this is not the only advantage of this seed bank, but also highlighted the excellent value of the same, so consume its products is available to anyone who wants it.
Some of the products you can find this British bank in Piensa En Verde, include the following: Onyx, is a secret stabilized marijuana seeds plant comprising AK47 x White Russian and Diesel and is very suitable for indoor cultivation; Snowryder a Lowryder hybrid and Snow White, characterizes its abundant crystallization, it tastes like the snow White; Auto Assassin is a version AK47 autoflowering. We have a medium sized plant with great power and with very good yields.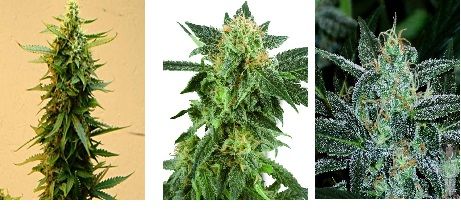 Seed bank Tropical Seeds
There are lands that give rise to fruits and plants of flavors and unique characteristics favored by the climate in which they are conducted.
This is the case of cannabis and the Canary Islands, the birthplace of Tropical seeds Seeds bank that specializes in seeds of the African continent and produce seeds of great quality, thanks in large part to the weather, as we mentioned a second ago.
Among the different regular autoflowering seeds of this seed bank you can find in Piensa En Verde, include the Kushmatic, Its buds have a dwelling tonality, heritage Genetics Pakistan Chitral Kush and a fruity aroma and flavor of Skunk, with nuances Diesel.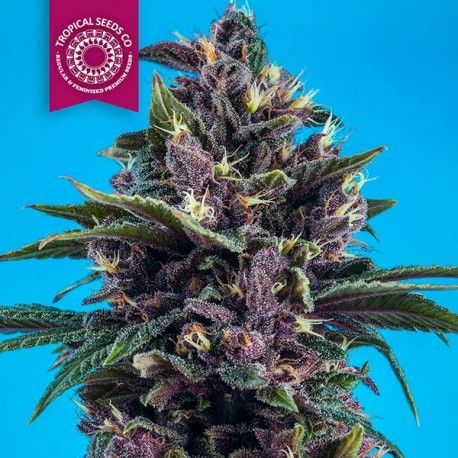 Seed bank Buddha Seeds
This feminized, autoflowering and regular auto seeds bank has a basic philosophy centred upon enhancing the spiritual component and their seeds such as Syrup surely represent the essence of this bank, the term Buddha refers specifically to those who have awakened to the truth (dharma) , this innovative bank want us to levitate. Buddhism teaches that everyone has the innate potential to get to experience the awakening, Buddha Seeds help us make the journey!
Products also are sold at the best price, so in Piensa En Verde we are proud to distribute their products and be able to offer them to you.
His insistence to get quality seeds and expand the range of possibilities of their products has made ​​them become one of the reference seed banks worldwide. In fact, they have also won numerous awards including, the 'Auto of the Year 2015' award from Soft Secrets for seeds Deimos you can find in in Piensa en Verde. These seeds, with the Magnum took first and third prizes Neurocopa Pacific in 2014.


By Noelia Jiménez, Team Piensa En Verde