Save vaporizing marijuana
0
26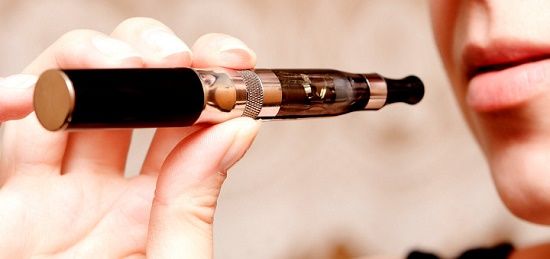 A cannabis vaporizer can be very profitable. Read on and know how to save using this system.
Perhaps you're considering using a vaporizer for marijuana. The initial investment may find it somewhat elevated, but you have to keep in mind that, ultimately, end up saving money. It all depends on how much you consume cannabis, but in general, an investment acquiring a vaporizer will be profitable.
Why do you save with a vaporizer?
First we must bear in mind that with less marijuana in these containers, the same effect can be had with a cannabis cigarette is achieved. According to experts in this field, it is used up to 40% less of marijuana to get the same effects obtained by burning cannabis. So the investment to acquire a vaporizer will be made ​​profitable very soon. Always scares a major outlay of money at first, but if you are a regular consumer, you will see that it is worth investing in this device because then you will see that marijuana takes you more than if you consume on a cigarette. Much less amount, the same effect is achieved. In addition, there are vaporizers that allow the material to vaporize away and save it for later retaining all its properties.
Regular users of cannabis also claim that using the vaporizer take much longer to regain desire to consume that when they smoke marijuana cigarette, and that also means savings because less grass is consumed and lasts you more.
The most popular
The Volcano vaporizer is surely the most used by associations and smoking clubs. For 5 years it is officially recognized as authorized medical vaporizer in Germany and the Netherlands. See if it is profitable to get your favorite herb will last until 3 or 4 times because it produces steam 95% free of carcinogenic substances instead of smoke. It is handcrafted in Germany with neutral materials that guarantee the purity of flavor, the Volcano Classic will last a lifetime. It has a 3 year warranty and is particularly recommended for medical use.
In Piensa En Verde, Volcano addition, you can also choose any vaporizer measures tailored to your needs. Check accounts and calculates what it can be more profitable. We propose some more models. The vaporizer V-Tower, one of the best value in the
market. One of the characteristics that make it so appreciated is its versatility, you can use it to vaporize dried flowers and oils.
The V-Tower Vaporizer is made ​​of high quality stainless steel, fully sealed and which will not perceive touch the temperature reached. With it a very aromatic and smooth Vapor is get. Its heater is made ​​of ceramic, a material that prevents the appearance of toxic elements so you can enjoy the healthiest way. Its flowers filling chamber has a capacity of half a gram.
The power turns off after two hours of non-use, the LED lights keep you informed of the status of the vaporizer. LCD screen tells you the time chosen, the actual temperature and time.
The Mighty may be another option that you will make full immediately. Regule temperature of this vaporizer is as simple as fit with its buttons and watch it on your LED screen. This screen looks like slowly room temperature is approaching the set temperature. When you feel a slight vibration, you can start to inhale its vapors. It is fully portable, powerful and works thanks to its lithium battery that weighs only 230 grams.
In Piensa En Verde also have economic options as the first electronic cigarette hemp Kannavape. This vaporizer uses an e-liquid CBD rich in essential oil (5%), extracted by CO2. It contains no THC or any psychotropic substance, so its sale is legal.
You can also find the vaporizer TIGER BLOW, high performance unit with a very affordable price. With this digital vaporizer you can control the temperature at all times of vaporization. You can inhale the steam thanks to its aseptic plastic tube glass tip for comfort. We also offer different spare parts.
By Noelia Jimenez Team Piensa En Verde