The importance of knowing the genetic of marijuana
0
116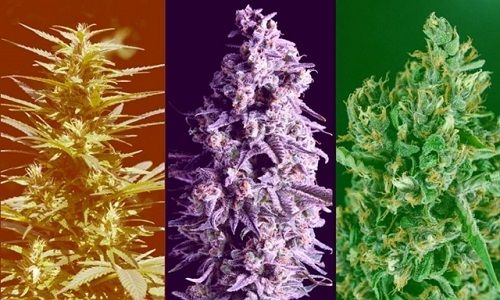 If you clear this information will be much easier to get the result you wanted with your marijuana plant. And there are different varieties of marijuana, within three varieties have been cataloged so far.
We have always said: the world of marijuana is so wonderful and complex. Once you introduce into it you learn a little of everything to grow your plant and not fail to notice and read about the latest news as they happen. So enter the world of marijuana requires many hours of dedication and knowledge.
Dedication, for example, to get to know the type of seed you are going to grow. And it is that knowledge about the result that can give us a seed of marijuana is not limited only to know, what type of marijuana the three cataloged question (indica-sativa ruderalis), but also in distinguishing between the different options that are within them.

It is therefore important to distinguish between abbreviations that accompany each of the varieties mentioned in its descriptions. These letters are part of the various subsidiaries of seeds within the same variety and the result of our plant can be very different depending on whether we choose one or the other, even though we're talking, for example, a sativa seed throughout moment.
Something that usually happens, especially people who begin to enter the world of marijuana, but also more experienced growers, who have never stopped to look at these kinds of details, and blamed the different results of the same variety, to other phenomena, foreign to the genetics of marijuana seeds, BX, IBL, S1, F2 or Landrace.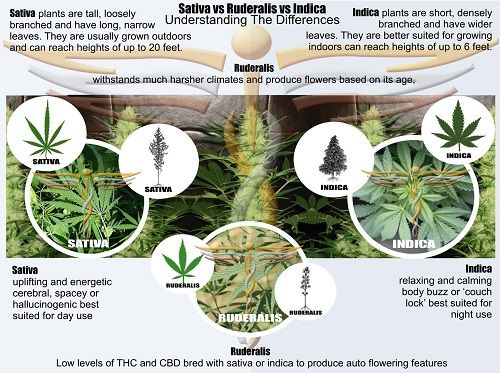 Landraces
Known under the name of variety "landrace" or "purebreds" that respond to those local varieties that have not undergone any genetic transformation, but that, however, give different results depending on the subsidiary to which they belong. Such seeds may belong to any of the three known varieties of marijuana so far.
The good thing is that landrace result, regardless of the variety to which they belong, some results do not vary much and therefore will be very similar, which means that there is little homogeneity, not only in height growth, but also in the organoleptic and psychoactive effects resulting thereof.
Some varieties of this type you can find in Piensa en Verde are: Colombia Punto Rojo, China Yunnan; Vanilla Kush or Nepal Jam.
S1 feminized
When you see this kind of stands on a pack of cannabis seeds, you'll be a case of "the first filial generation of a cross between a female plant itself. This is achieved by various techniques and the result – if done properly – seeds are very similar to the female you want to replicate, besides being always females".
If the genetics of the plant used is the stable, the result of its variants will be too. Within this type of variety of marijuana also they come to create other types of "sub-subsidiaries".
In Piensa en Verde you can find feminized seeds of great quality, with excellent results endorse our own customers.
Stabilized hybrid Cannabis (IBL)
In the world of cultivation of marijuana (although other plants), when you want to continue to maintain a type of seed of a particular variety, without that suffer any type of mutation, is made ​​known as the technique of inbreed line. Thus, marijuana seeds subsidiary IBL are achieved. Therefore, we consider that a plant is IBL, when crossed with itself, so that there can be no place for future mutations. Thereof can be extracted F1 and F2 hybrids.
You will find this type of seeds in Piensa en Verde. Varieties such as White Widow and Northen Lights
Backcross marijuana
Also known by the acronym BX. Plants obtained from this technique are those which have a concrete wanted to keep one parent features. A technique that is also often used to create clones of plants.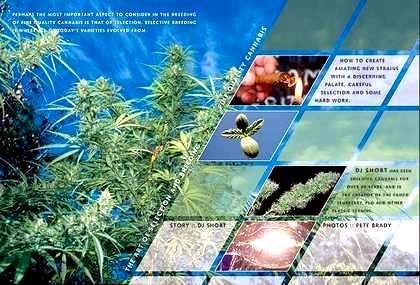 One of the varieties of these plants you can find in Piensa en Verde is the Apollo 13-BX or Las Vegas Purple Kush BX.
By Noelia Jiménez, Team Piensa En Verde