Top selling marijuana varieties 2013
0
1319
As every year, we like to provide our readers with the most popular feminized and autoflowering marijuana seeds in the Grow Shop Piensa en Verde.
This information we believe may be useful, because in our catalog you can find thousands of different varieties of cannabis seeds. Finally, you will know exactly, which were the preferred strains in 2013, by growers around the world.
TOP 10 feminized seeds:
Black Domina X Bubble Gum by Speed ​​Seeds, its incredible value quality/prize has put this variety among the most requested on our website.
Kritical Bilbo by G its genetics Skunk and Afghan, make this a strain myth for some growers.
Mataro Blue y Kannabis is so claimed by its high resin production, ideal for extractions.
Super Skunk by Sensi Seeds, appears year after year among the most sold, for something it may be.
Critical + of Dinafem, a mainly sativa phenotype plant that is amazing for its juicy harvests.
Northern Light X Big Bud, an Indica phenotype, is the most awarded seed of seeds' world.
Early Maroc by Philopher Seeds is always possibly one of the best sativa.
Caramelo by Delicious Seeds, stands out over all by its peculiar flower aroma, with notes of musk, lavender and liqueur.
Critical Kush by Barneys Farm, cross between Critical Mass and OG Kush. An amazing powerful!
Y Griega by Medical Seeds, the flowers of this plant, are possibly the most THC possessors of the world.
Top 10 Most Popular Autoflowering Seeds:
Ultraviolet by Samsara, is a sativa variety very powerful, compact and resinous, with a sweet and fruity aroma that you wouldn't forget.
Big Devil XL by Sweet Seeds, a great producer of cannabis flowers, with incense aroma and lemon citrus tones.
Auto NL X Maxi Gom by Spanish Seeds, the best ranged quality/price in our catalog.
Magnum is the famous seed by the Spanish bank Buddha Seeds.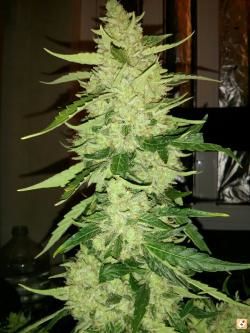 Super Hash Auto by Pyramid Seeds, a mythical plant that has harvest with buds loaded of resin.
Afghan Kush Ryder by World of Seeds, of the best autoflowering strains with Afghan genetics.
AK 47 Auto by Speed ​​Seeds, we are increasingly talking about this young bench, autoflowering seeds of an excellent relation quality/price.
From the creator of the autoflowering varieties, Grass-O-Mat is the best and best known plant in our catalogue Maxi Gom.
In Piensa en Verde we are sure that if you harvest Melon Gum Auto From Dr Underground, its flavor will captivate you forever …