Women and the world of cannabis
0
740
[Total: 5 Average: 3.6/5]
For some it may seem that the female sex just consume this type of grass and yet, more and more women who share their experience with this plant, besides holding important positions in companies engaged in the sale of seeds cannabis or other services related to the cannabis world.
Today and although it may seem incredible, the presence of women in certain aspects of our society, especially the one that has to do with positions of importance in the industry, whatever, it's not entirely fair and much less in the world of cannabis.
However, many women who claim their place in this area, both in the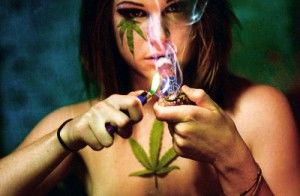 professional aspect is concerned, as that of user and consumer. In the latter area, we refer not only to the product of smoking, but other derivatives, whose storefront is ever expanding and where women, fortunately, increasingly are considered, not only for themselves, but also by the male group. Do not mention it!
That is why today we dedicate this post to all those women who enjoy cannabis world, both in terms of users, as workers. We would like to mention, on the one hand, the ideas that come "across the pond", specifically San Francisco," where a group of women performed a "Tupperware sex", but with cannabis as the only protagonist or some of the products they begin to market to improve the sex lives of women and the problems that their sellers face when he is a man who comes to cannabis dispenser, etc. We started!
Women, cannabis and culture
Surely all or nearly all women who read this and are regulars to this blog will not understand because there are other women who have a desire to use cannabis regularly, do not for fear of what people say. But yes, it's true, there are still a number of women who rarely will head a rally to legalize marijuana use or share relevant information on the benefits of moderate consumption has on people, especially those with certain types of cancer and, of course, still less, to talk freely about the benefits this plant brings to sex, in the case of men and women, but especially the latter. We speak, of course, always moderate consumption, but that benefit exists and talk freely about it, as they talk about other issues.
Why? First by guilt. Women have much more developed than men and to be something that is still quite taboo, do not dare to be part of those conversations in which still dominates a majority of men.
And this first concept leads to the response of the second explanation still does not speak openly about sex in all areas of life, much less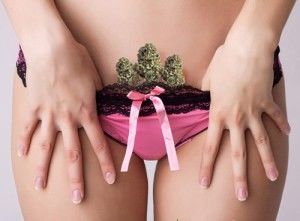 whether they are related to marijuana. There may be more factors, but the main responses could be these two.
That said, we must clarify something that we want to mention that we are very happy: just mentioned this to the detriment of women themselves who dare to talk about all the issues mentioned above and then, little by little, not just go to occupy important positions in the cannabis business, but also an increasing number of users and the number of entrepreneurs who develop business ideas from them and which are related to the world of cannabis is higher.
Moreover, in countries where this plant is studied: its cultivation, properties and benefits, such as Oaksterdam University (Washington), the number of students in terms of gender comparison has been equated in recent years, reaching 50% presence of each of them, when until recently were clearly male-dominated careers. Good start!
And according to studies, more and more, but not always official, those who talk about the benefits of moderate consumption of this plant has for women's health, for example, in the case of menopause and, as you were saying before, to increase the libido and the amount of flow in sex. Hence it increasingly larger number of products to be created in this regard.
Cannabis entrepreneurs
As we mentioned at the top line, not only increases personal and moderate consumption in women, but also business ideas related to this plant and addressing women, as demand exists, but not services.
Surely seeing this scenario was how the idea of creating, in San Francisco and the hand of a woman (namely, Amanda Conley) some meetings, similar to the "Tupperware sex", but instead of meeting to test objects sex, are meetings of women who meet to try different types of marijuana, related or derivatives thereof, talk about its benefits, especially those related to sexual experiences, in addition to delving into the world of health products and, of course , politics, or rather, to claim the use of this plant in different walks of life.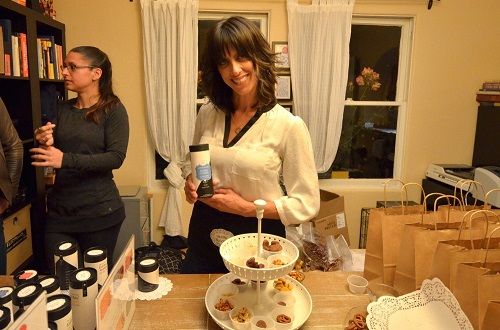 And it's an idea that works and, of course, could be expanded and will assume (which some note if she wants and be prepared to do it with their friends with www.pevgrow.com products) in our country, before long. These meetings began performing on special occasions such as birthdays, private parties or bridal showers girls, but there is growing demand from them for no apparent reason. And all of them are captained by the woman mentioned before, who is also an expert in the sector, since, she had been working on before going to work at the meetings cannabis women.
Another example of entrepreneurial idea, which is beginning to bear fruit and which has also been designed by a woman, is the company Sexxpot, a company specializing in the marketing of cannabis particularly suitable company to increase sexual desire of women and enjoyment of it.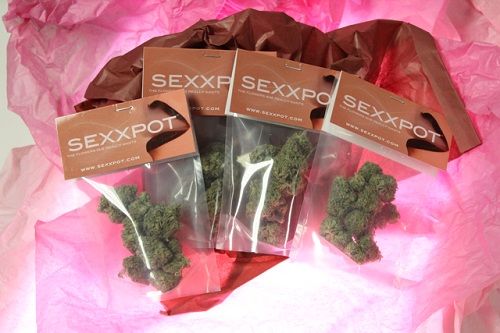 Doc Green's Healing Collective is an example of another innovative company and also headed by a woman, which is dedicated to developing products, especially creams, created with substrates of cannabis and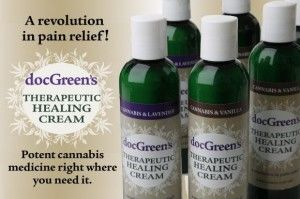 also aims to increase the sexual desire women.
Women and sexual desire
It seems that in the world there are a number of women dissatisfied with their sex or wishing to improve their outcome and know the benefits of cannabis and its derivatives, but do not know where or how to buy .
That coincided precisely several female entrepreneurs in the world of cannabis in the meeting Women Grow, ie, the demand is there, but not the services and it is important to publicize this idea among women and educate men who agree consumption of these products as a couple, and taste the benefits that it can give its women.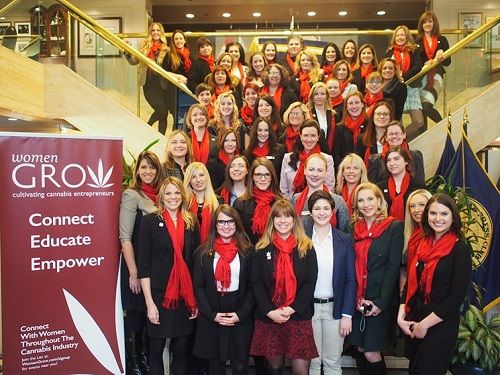 And you, have you tried the benefits of this plant to your sex? Did you know, as experts say, the THC is a natural viagra for women? Test, for example, THC Bomb that marijuana feminized seeds are rapidly growing and, the THC PRO, which gives very resistant to pests.
Another point that experts say in this regard is that in case you want to keep more pleasant relations for men and women sativa seed plants are recommended because they help muscles contract and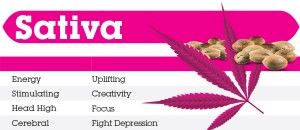 therefore man feels more comfortable to feel the vagina of its contracted partner, which also increases the time of erection in man's rise to give the woman get orgasm.
And you, do you know more ideas of women entrepreneurs in the world of cannabis? Did you use to your sex? What kind of seeds you prefer? Tell us!
By Noelia Jiménez, Team Piensa En Verde