Red Cherry Berry
Reduced price!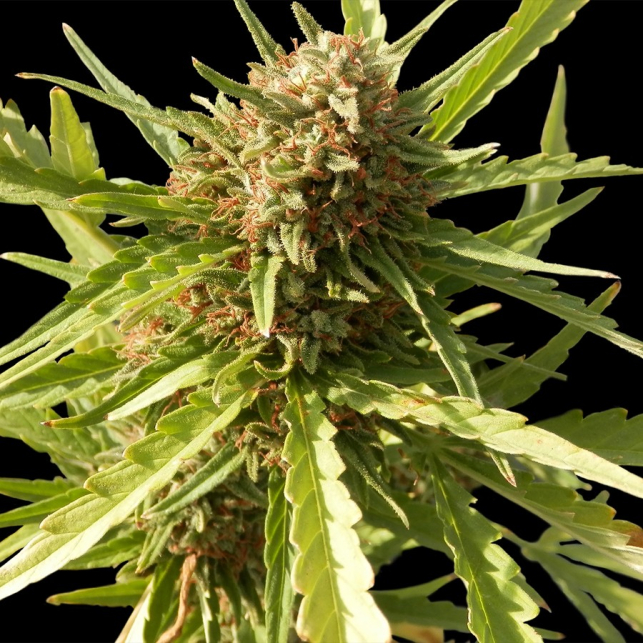 Description
With the Red Cherry Berry seeds, Barney's Farm gives us an ideal product to relax and to use as a medicinal plant, which grows strong and with a pleasant fruity and sweet flavor reminiscent of knick-knacks. The Red Cherry Berry seeds from the Barney's Farm seed bank are the result of the cross between the best Skunk variety of the aforementioned seed house, together with a traditional Califonian variety of indica phenotype. The result is a type of spectacular variety that grows robust, especially in hot climates. It can be grown both indoors and outdoors. Emphasizes, in the same way, that it is a type of variety very resistant to moisture, which reaches an average size and gives us more than reasonable results, having in mind that it is not one of the large producers. In fact, indoors we can get up to 400 grams per square meter and outdoors exceeds that amount for each of the plants you plant, without problems. It will be precisely outdoors where it gives us the largest amount of resin and where the quality will be unique if we want to use it as a medicinal plant. Its flavor is one of the aspects that the people who have tried them most appreciate, as its fruity and sweet combination makes it really nice, remembering the knick-knacks that we ate as children. Its effect is relaxing, but this will not prevent us from continuing to do the tasks of daily basis. In fact, it is one of the varieties of seeds that help those who have creative work, to be inspired.
Video of Red Cherry Berry
More info
Bank: Barney's Farm
Seeds: Femenized
Mod. Culture: Indoor/ Outdoor
Phenotype: Sativa / indica
Genotype: Shunk #1 x California Indica
Flowering indoor: 55-60 days
Harvest exterior: end of september
Production indoor: 500gr/m2
CBD: 1.2%
THC: 17.5%
Data Sheet
| | |
| --- | --- |
| Features | Exterior |
| Features | Interior |
| Features | Hybrid seeds |
| Banks | Barneys Farm |
| Genetics | Skunk |
| Flavor and aroma | Blueberry |
| Type | Feminized |
Send us your questions! We are happy to help you.
There are no questions about this product, be the first to ask!
---