Welcome Grower, now available at the best price on the market, one of the most sold and reputed genetics in the world and it has undoubtedly placed Dinafem Seeds in the spotlight of all smokers in the world, Moby Dick! Make way for the legend!
What's the morphology of Moby Dick marijuana plant?
Moby Dick by Dinafem Seeds is a sativa hybrid at 60% and despite this sativa dominance, it has the typical form of Indica Christmas fir, with a structure not exempt from height and quite open, honoring its sativa genetics.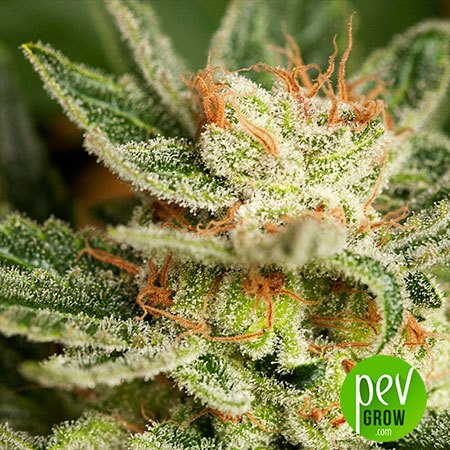 What's the taste of Moby Dick cannabis?
I anticipate you that this weed knows no middle ground, or you love it or hate it. Its aroma and flavor is very powerful, combines some touches of lemon and fresh citrus, with an incensed and spicy end thanks to its high number of terpenes.
What is the effect of Moby Dick variety?
Its effect is so powerful that it knocks down the most experienced. Everything starts with a very psychoactive effect, even becomes psychedelic, followed by a narcosis that knocks you down.
How is Moby Dick grown?
In indoor crops, it does not have many problems with respect to pests and cultivation difficulties, but requires high levels of fertilization, space, plenty of water and also the installation of an anti-odor system, as their buds are covered with a layer of super white resin and aromatic. With pots of 2,9 US gal (11 liters), placing 9 plants per 3x3ft, so they don't get in the way during growth.
In outdoor crops, it grows quite a bit if you plant it in mother earth, even reaching a height of about 11,5 ft. (3,5 meters), it certainly does not go unnoticed. For all this to happen, you must work a good substrate with coconut fibre, and keep the PH of the soil stable with the help of Bio PH - or +, so that the absorption of nutrients is adequate.
How much does Moby Dick produce?
Under the spotlights
, you can collect
up to 22,9 oz per 3x3ft (650 gr per m2)
and
outdoors
, the figure is stretched to
52,9 oz/plant (1500 grams per plant)
.
This is Moby Dick's prizes list, its trophy room needs an extension to accommodate them all:
- 2nd prize in the professional indoor category of the Weedkend Cup, Gijón 2017
- 3rd prize Outdoor, at Cannamex 2015
- "Girl of the year 2010" and 1st prize in THC Valencia Cup 2011
- 1st prize El Punto Cup 2007
- 2nd prize Best Indoor Summer Cup 2010
- 2nd prize Nafar Cannabis Cup 2007
- 1st prize Best Sativa Summer Cup 2011 Canary Islands
- 1st prize Silver Cup 2008
- 1st prize Bitox Cup 2009
- 2nd prize in the Ibiza Cup 2008
- 3rd prize XI Copa Lanzarote 2010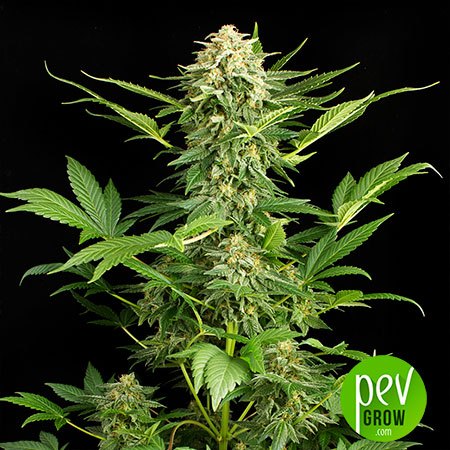 Buy now from PevGrow, the magnificent Moby Dick, a living cannabis legend that every cannabis grower who prides himself must grow at least once in his/her life.