Brazil Amazonia
Reduced price!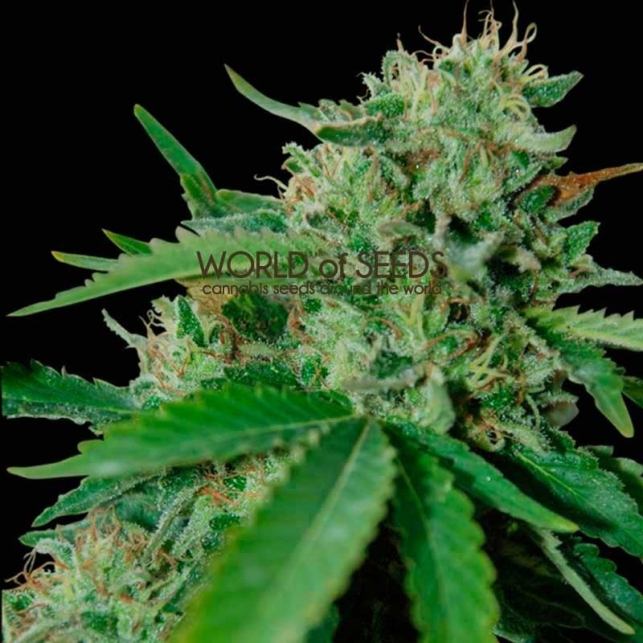 Description
Feminized cannabis seeds or Regular cannabis seeds Brazil Amazonia of bank World of Seeds.
Brazilian indica come from amazonic forest. Very vigorous and leafy, grows wild in the jungle nevertheless is cropped by natives who use it like a medicine for alleviating pains of women in their childbirths. Is a powerfull and narcotic strains, and has a bittersweet taste, produce great buds that bend the trunks by its own weight.
More info
Bank: World of Seeds Landraces Collection
Sex: Feminised or Regular
Way of cropping: Mainly indoor/very good yield outdoor
Genotype: Pure race obtained from brazilian forest.
Phenotype: 75% Indica
High: Less than 1.5 m indoor/ until 3 meters outdoor
Wide: Depending on prune. Some branched without prune.
Growing time: One month
Harvest time: 55 -60 days indoor/average October outdoor/pollitano
Resistance to mushrooms: High because belongs to wet clime
Resistance to plague: Depends on the plague
Irrigation tolerancy: High
Yield: 400 gr per m2 indoor/ 500 - 600 gr per plant outdoor
Medicinal value: High (for its high content in CBD)
Smell: Strong.
Flavour: Citric.
Effects: Energetic
THC Level: 18.1% measured upon the rest of cannabinoids. 6.7% measured upon the rest of organic substances belonging to buds like: aminoacids, sugars, terpenoids, vegetal hormones, and cannabinoids (determined by gas chromatography coupled with mass spectrometry.
Data Sheet
| | |
| --- | --- |
| Features | Exterior |
| Features | Interior |
| Features | Hybrid seeds |
| Banks | World of Seeds |
| Genetics | Landrace |
| Flavor and aroma | Lemon |
| Flavor and aroma | Orange |
| Type | Feminized |
| Type | Regular |
Send us your questions! We are happy to help you.
There are no questions about this product, be the first to ask!
---