Hindu Kush x Yumbolt are feminized cannabis seeds created by Spanish Seeds by crossing 2 highly valued indica genetics globally. It is a variety that can be grown outdoors in most of the world, and thanks to its zero difficulty to grow, it is a safe bet for any skill level, even without experience.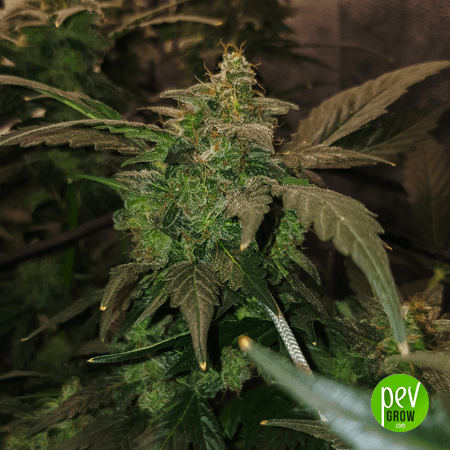 What is the genetics of these seeds?
Hindu Kush is a pure Himalayan strain, 100% indica, one of the classics next to the Afghan of this category. This variety is the genetic basis for many modern hybrids that share the Kush "surname".
The other part of the crossing is Yumbolt, an indica that was adapted to the climate of the Humboldt hills (California) since the late 70s, which was marketed by the Sagarmatha bank and in 2001 won the first prize in the indica category of the High Times Cannabis Cup.
How are the Hindu Kush x Yumbolt?
From these seeds very homogeneous and stable plants come out., with very little variation between phenotypes, something unusual in today's cannabis market. Its appearance is like a bush, since it does not grow much in height and its branches are close to the main trunk.
Responds to the change of cycle very early, so it is recommended to give a long vegetative growth cycle, since in flowering stretches little, doubling its size at most. It produces inflorescences very close together, which end up forming buds of an outstanding hardness, a trait that Kush hybrids usually inherit.
How are these feminized seeds grown?
In indoor cultivation the fastest way is to put 16 plants / m2 in 1.8 US gal (7 liter pots), and give 3 to 4 weeks of vegetative growth, without pruning, as they grow. During this phase you can add root stimulator to irrigation, but do not abuse fertilizers because Hindu Kush x Yumbolt do not need a lot of food to perform well.
In outdoor cultivation we must germinate the seeds early if we want it to grow as large as possible. Try planting in a large pot or directly in the ground, because a good root system guarantees successful harvest with this plant. If you add trichodermas and mycorrhizae to the substrate or irrigation you will help the optimal development of the roots, and therefore the rest of the plant.
When is Hindu Kush x Yumbolt harvested?
Indoors needs about 9 weeks of flowering, after the vegetative growth time of course. Outdoors or in a greenhouse they are cut during the first week of October in the northern hemisphere normally. In the southern hemisphere it is harvested at the beginning of April.
How much do these Spanish Seeds produce?
Its production is quite high in general, being able to exceed 15.8 oz per 3x3ft (450 grams / m2) when grown without limiting factors. Each Hindu Kush x Yumbolt grown outdoors can give you more than 17,63 oz (500 grams ) of ready-to-eat yerba. One of the most remarkable qualities of these seeds is their resin yield, it is not surprising that their ancestors were selected generation after generation by local growers for the production of hashish.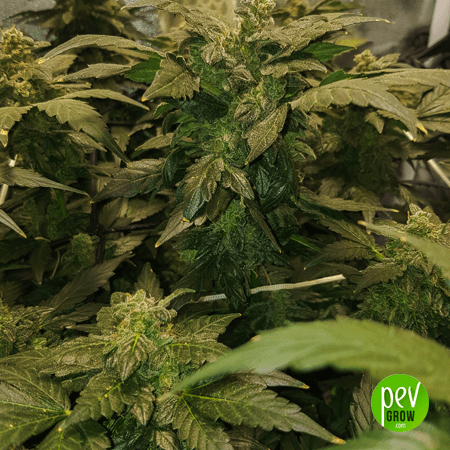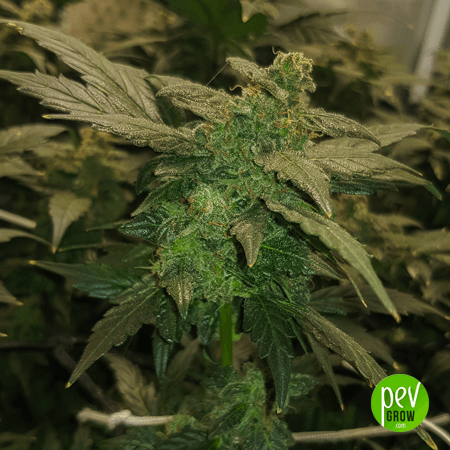 How is the aroma and taste of Hindu Kush x Yumbolt?
It is quite original, not to say unique, because combines sweet with woody and spicy notes, an aroma that anticipates what we will find later in the flavor, because those nuances are maintained, but adding the bouquet to hashish that remains marked long after consuming this cannabis.
What kind of effect does it have on us?
Peace, tranquility, calm, serenity ... It is pure medicine, ideal to escape the world for a few hours, and a gem for people who need marijuana therapeutically, since its power encompasses all the effects of the indica spectrum.
Buy feminized Hindu Kush x Yumbolt seeds from Spanish Seeds
They are the seeds recommended for people with any level of cultivation, because they do not require great skill, and with little care they respond very well. If you like modern polyhybrids with Kush genetics, you should know where they come from, because you might still like them more.
You may also be interested in: