PEV Grow introduces the new seed bank Spanish Seeds creation: Kali Mist x Sour Diesel. An explosion of senses!
In this blend, Spanish Seeds blended two cannabis legends, creating perfect results in seed form to buy in bulk, and at an amazing price, with the warranty provided by your trusted Growshop online store.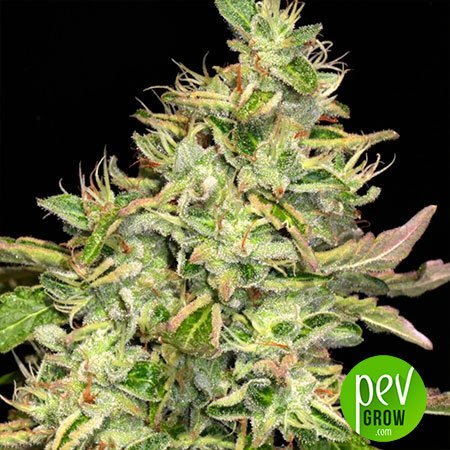 What's Kali Mist x Sour Diesel Morphology?
A predominantly sativa hybrid, with strong growth and vigor, providing quite homogenous specimens, thanks to its fine leaves and open structure. Allowing the entry of light to the lower parts of the plant, achieving impressive yields. As a good sativa, you'll have to wait at least 10-12 more days than usual, and it will be ready to be harvested at least 10 weeks after its initial germination.
What does Kali Mist x Sour Diesel taste like?
Worthy of being part restaurants with Michelin stars, with its organoleptic properties, they belong in a fiction book more than in real life. A very spiced flavor with a final Diesel aftertaste is not for every palate. Sybarites from around the world, you'll be tripping!
What's the effect produced by Kali Mist x Sour Diesel?
A very cerebral, fun and joyful effect. Perfect to smoke it with good company on a Saturday afternoon while having a great time.
How is Kali Mist x Sour Diesel cultivated?
In indoor crops, place it under light for at least 18 hours with an HPS 600w bulb, and a cooltube reflector, with it you'll improve the plant lumens absorption. You'll need to transplant it before its flowering season, at max 17 days, to avoid any issues with the bulbs. I've used 9 L pots, placing at least up to 8-9 plants per m2, inside a Mammoth Classic crop cabinet.
In outdoor crops, I recommend giving it enough space to let it grow to its sides, don't stunt its growth. If you live in a zone surrounded by neighbors, maybe it won't be the best option, because it breaks off a very particular aroma. During its growth phase add Radical Roots by Snoop Dogg Nutrients, and the roots will grow to its fullest, fomenting a better vegetative development. To potentialize its taste and aroma of the buds, add some bat guano in the blend, just before the flowering season.
How much does Kali Mist x Sour Diesel produce?
Under bulbs, the Kali Mist x Sour Diesel is quite the beast, it gives at least 600 grams per m2. In outdoor crops, after many hours under the sun, it can yield at least 600 to 700 grams per plant.

Buy now the Kali Mist x Sour Diesel by Spanish Seeds from the PEV grow store. A living legend!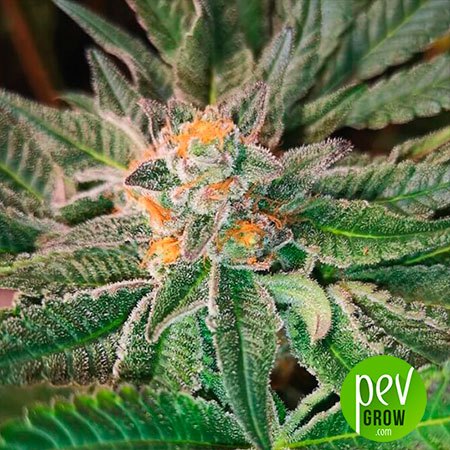 You may also be interested in: