G13-Haze Lavender
Offer!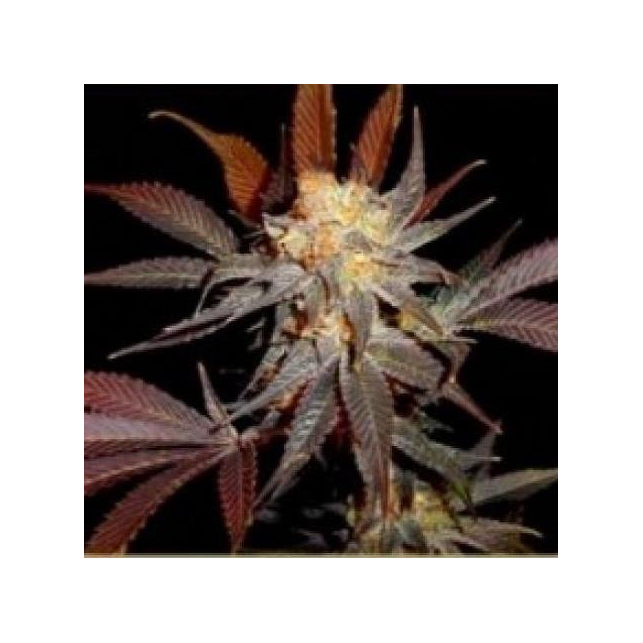 Description
Piensa En Verde is proud to bring you G13-Haze x Lavender, better known as Soma # 10.

This marijuana plant born from the crossing to 3 bands between these genetic Landrace Afghani, Hawaiian and Korean. The result was excellent, will surprise the dark color purple of the variety Soma # 10.

Its flowers are not only beautiful, at the end of flowering, get ready to reap buds with a sensually spicy smell, similar to the Afghani hashish.

Soma # 10 (G13-Haze x Lavender), does not have too many leaves which makes simplify the manicured. Although medium in size, inside we can stretch your growing season before moving to the flowering stage.

Soma # 10 is ideal for Sea of Green crops, if we see its best outdoors, then it is best to grow in temperate zones, although in the more arid climates, also surprised with a bountiful harvest.

Now we talk about the taste of Soma # 10, very similar to hashish Afghan, only a suitable treat for gourmets palates. You will be delighted by the pleasure it causes in your body, very relaxed and soft, ideal for meditating or sleeping like an angel.
More info
Technical specifications of G13 Haze Lavender, by Soma Seeds:

Type: Regular
Name: G13 Haze, Lavender
Bank: Soma Seeds
Cultivation: indoor, outdoor
Phenotype: Indica.
Flowering: 60 days.
Data Sheet
| | |
| --- | --- |
| Features | Exterior |
| Features | Interior |
| Features | Indica seeds |
| Effects | Relaxing |
| Effects | Sleep all night |
| Banks | Soma Seeds |
| Genetics | Landrace |
| Genetics | Haze |
| Flavor and aroma | Lavender |
| Type | Regular |
Send us your questions! We are happy to help you.
There are no questions about this product, be the first to ask!
---