Enter your e-mail to notify you when will be available
100 day satisfaction guarantee
Discreet delivery worldwide
Unlimited cash on delivery
Description
Play Text to Audio
Discover now in Piensa en Verde a new feminized variety that we add to our extensive catalog of the hand of Dinafem Seeds, Critical Cheese, a variety with we will have huge and caked buds that emanate resinous oil everywhere and that requires the use of techniques of Scrog to obtain its splendor.
Dinafem has created a variety with a great aroma and flavor as it is Critical Cheese making a genetic mix of two varieties of its splendid repertoire such as Critical + and Cheese, to obtain a strain that has been awarded with the third place in Secret Cup 2016 held in Naples in the category of seed bank varieties.
Critical Cheese plants are tall and robust and very well supplied with a large number of dense buds and cakes full of abundant resin, which are obtained after 55-60 days.
Critical Cheese reaches all its splendor in indoor crops where the SOG or Scrog techniques must be done, the latter being the most recommended to have great yields in terms of production, which will be at least 600 grams per square meter, and nothing despicable.
We will enjoy an intense aroma and flavor, with touches to citrus, pine and cheese, a whole amalgamation of sensations that will vibrate lovers of various contrasts.
It's a great choice to use after a long day of work, as it will provide us with a powerful and tremendous position with which we feel to be in another galaxy, leaving an exalted state of relaxation both physical and mental.
Don't forget to try it. It will surprise you!!
Video: Critical Cheese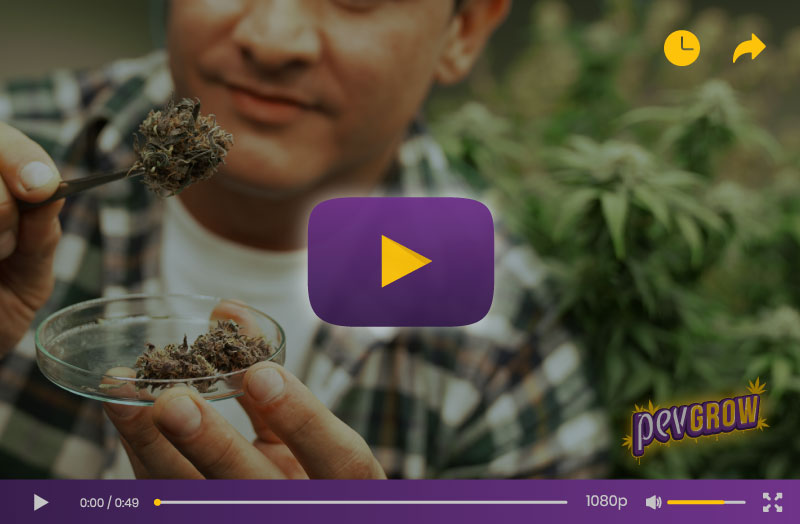 Data sheet and characteristics
| | | |
| --- | --- | --- |
| Type: | | Feminized |
| Banks: | | Dinafem Seeds |
| Genetics: | | Critical X Cheese |
| Phenotype: | | 70% indica / 30% sativa |
| Harvest outdoor H.N: | | End of September |
| Harvest outdoor H.S: | | End of March |
| Indoor production: | | 550-600 gr / m2 |
| Outdoor production: | | 750-1300 gr / plant |
| Outdoor height: | | 1.5 - 2.5 m. |
| Indoor flowering period: | | 55-60 days |
| THC: | | 19% |
| CBD: | | 1% |
Opinions and doubts about Critical Cheese
Leave us your opinion or ask us any questions you have about this seed and participate in the raffle!
Among all those who comment or send us your questions, there will be a monthly raffle for a €50 voucher for your purchases at Pevgrow. What are you waiting for? Write us and participate!