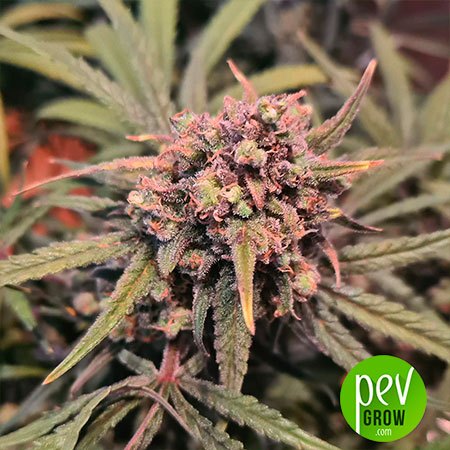 At Pevgrow, your most trusted online GrowShop, we have the Quick Critical+ seeds from Dinafem Seeds. This variety of marijuana is the fastest to flower. In less than 50 days you will have the flowers ready and ready for harvest. It is born from the cross between Critical + and a plant of the line Critical + automatic.
This hybrid, apart from being a fast growing plant, its productivity and bud quality is worthy of its mother the great Critical+. It has the same intense and delicious aroma, the same strength and the same effect. Plus, with the advantage of being much faster, you can enjoy it sooner.
The plant reaches a height between medium and high, its branches can grow a lot and its sativa morphology facilitates cultivation, since having so many branches there is good oxygenation and avoids possible problems of moisture. Its buds are compact and large, impregnated with resin with a large number of trichomes.
If you grow it indoors, you can harvest about 600 g per square meter. On the other hand, if you grow it outdoors, you can collect 1250 grams per plant. Remember to harvest in September or early October.
Its fresh lemon flavour and Skunk will conquer your palate. Keep in mind that its intense smell may alarm other neighbors, when maturing in summer with the intense sun, the aroma it gives off is very strong. If possible, harvest one week ahead of schedule.
Its narcotic and relaxing effect is perfect for medicinal use. If you suffer from muscle tension or stress, these feminized seeds are for you.
There are many advantages to these Quick Critical+ seeds from Dinafem Seeds. Remember that you can buy it right now, we have the best online price on the market. At Pevgrow we will be happy to help you with whatever you need for your crop.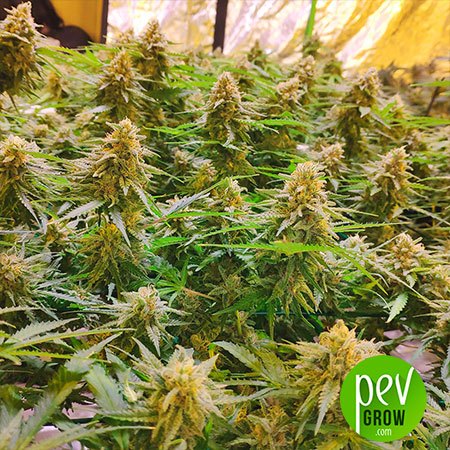 You may also be interested in: