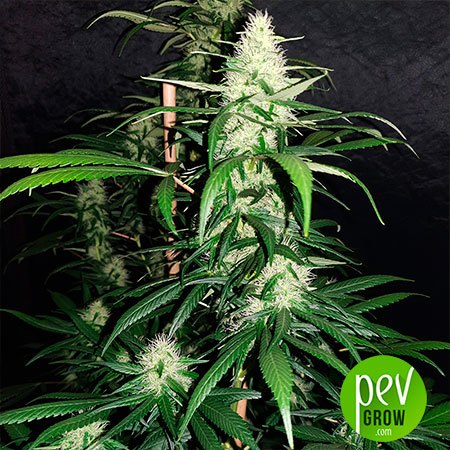 PevGrow presents for its most demanding users, Dinamed CBD plus.
Dinamed CDB Plus emerges as the big sister of Dinamed CBD, of the big seed bank Dinafem Seeds. In their effort to improve themselves every day, they wondered if it would be possible to increase the level of cannabinoids to create a variety that will provide us with extraordinary CBD levels, and this is how Dinamed CBD Plus emerges with a CBD level ranging from 15 to 20% and a THC level of 1%.
Dinamed CBD Plus is the result of self-pollinating a strain with exceptional characteristics, Dinamed CBD 5.
With the benefit of using this technique, the genetic pool of this variety has been limited. Thanks to this, it has been possible to increase the homogeneity and stability of the vine.
What is Dinamed CBD Plus like?
Dinamed CBD Plus is a sativa-dominant hybrid with a developed lateral branch and medium intermodal distance. If during the last phase of flowering the daytime and nighttime temperatures fluctuate by up to 10 degrees, the leaves can be dyed purple, a real treat for the eyes.
Which is the production of Dinamed CBD Plus?
Dinamed CBD Plus has a higher production level than its predecessor, with sativa-looking, cone-shaped buds that have more cannabinoids and more aroma. Its low THC level of less than 1% makes its resin much less sticky.
Which is the taste of Dinamed CBD Plus?
Dinamed CBD Plus stands out for its combination of citrus and sweet flavours. Perfect variety for lovers of fruity flavours.
What effect does Dinamed CBD Plus have?
Dinamed CBD Plus is characterized by its high levels of CBD which causes it to have an anxiolytic, muscle relaxing and calming effect.
Its low THC content avoids the typical psychoactive effect that marijuana generally produces. This does not mean that it has no immediate effect as its consumption induces us to a state of relaxation that can help us release stress and produce a restful sleep.
Therefore, Dinamed CBD Plus is intended primarily for medicinal effects, is highly recommended as: anti-inflammatory, antipsychotic oxidant and anti depressant.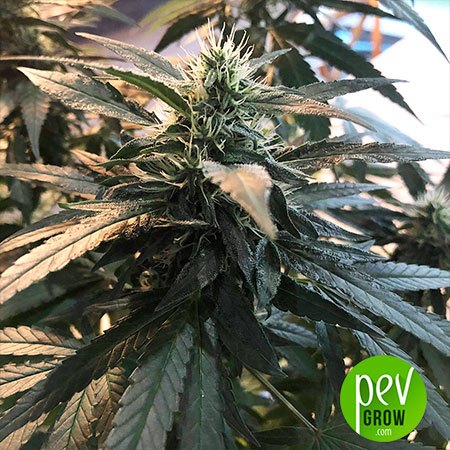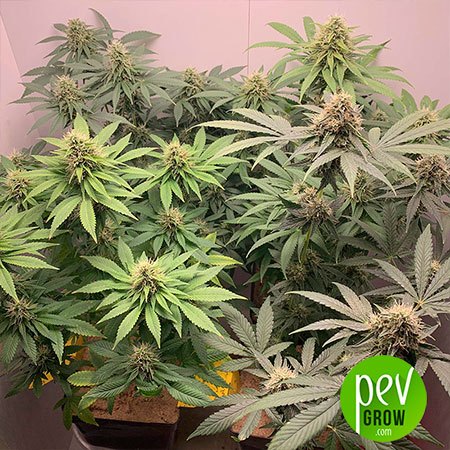 How can I grow Dinamed CBD Plus?
Dinamed CBD Plus grows vigorously, a fact that must be taken into account (although its size will generally not be a problem) when growing indoors.
It is a very easy and grateful seed when it comes to growing it, since it does not need an excessive supply of nutrients. It has a flowering period of 60 days so that, in outdoor crops, it will be ready for cultivation in late September or early October in the northern hemisphere or late March in the southern hemisphere.
In PevGrow you can find this seed and many more, as well as all the necessary complements for its cultivation, always with maximum quality standards and with the certainty that our priority is your satisfaction.