100 day satisfaction guarantee
Discreet delivery worldwide
Unlimited cash on delivery
Description
Play Text to Audio
PevGrow is proud to introduce the new Candy Fruit Auto from the national seed bank V Elementum. This strain arises from the union between Candy Fruit Original and a ruderalis to give it its autoflowering capacity, keeping intact the good properties of its big sister and reducing your flowering time to only 8 weeks.
What is Candy Fruit Auto like?
Candy Fruit Auto is an autoflowering, feminized, hybrid seed with an almost 100% Indica character. It grows with a typical Indica structure, in the shape of a large and vigorous fir tree, very branched and which is loaded with buds in absolutely record time.
How much does Candy Fruit Auto produce?
If you were told before you met V Elementum and his creations, that an Indica in just 8 weeks would produce 40 to 200 grams per plant in outdoor crops and 400 to 550 grams per m2 in indoor crops, wouldn't you believe it? Well yes! this is as true as life itself, another masterpiece of V Elementum.
Which is the taste of Candy Fruit Auto?
Candy Fruit Auto has a sweet taste, which leaves a pleasant sensation in the mouth that you will never want to stop experiencing, but control yourself that life is very long and you have many days to enjoy this weed responsibly. All this in combination with a fresh, fruity aroma, fits perfectly into the final piece of the missing puzzle. The masterpiece has arrived!
Which is the effect of Candy Fruit Auto?
There was a famous TV commercial that referred to a mattress whose name caused the direct entry to REM phase without stopovers, as Candy Fruit Auto is the equivalent within the cannabis world. Its effect is very relaxing and perfect for treating anxiety and insomnia as well as stress buildup, are you ready to relax? Candy Fruit Auto!
How do I plant Candy Fruit Auto?
Candy Fruit Auto is a very easy crop variety, resistant to pests and if grown with the right substrates and fed with quality fertilizers, it will acquire its maximum expression.
Suitable for both outdoor and indoor cultivation and any grower can get good results from this weed, but as everything in this life things with love and affection always turn out much better.
Discover one of the most incredible strains of the moment, the new queen of autoflowering seeds, now available in our online store for you.
Data sheet and characteristics
| | | |
| --- | --- | --- |
| Banks: | | V Elementum Seeds |
| Genetics: | | Ruderalis x Candy Fruit |
| Phenotype: | | Mainly Indica (90%) |
| Indoor production: | | 400-550 gr/m2 |
| Outdoor production: | | 40-200 gr/plant |
| Crop cycle since germination: | | 8 weeks |
| THC: | | High |
Opinions and doubts about Candy Fruit Auto
Leave us your opinion or ask us any questions you have about this seed and participate in the raffle!
Among all those who comment or send us your questions, there will be a monthly raffle for a €50 voucher for your purchases at Pevgrow. What are you waiting for? Write us and participate!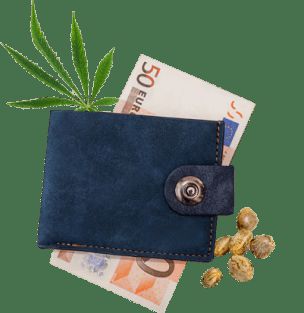 Customer reviews Candy Fruit Auto