Blue Fruit
Offer!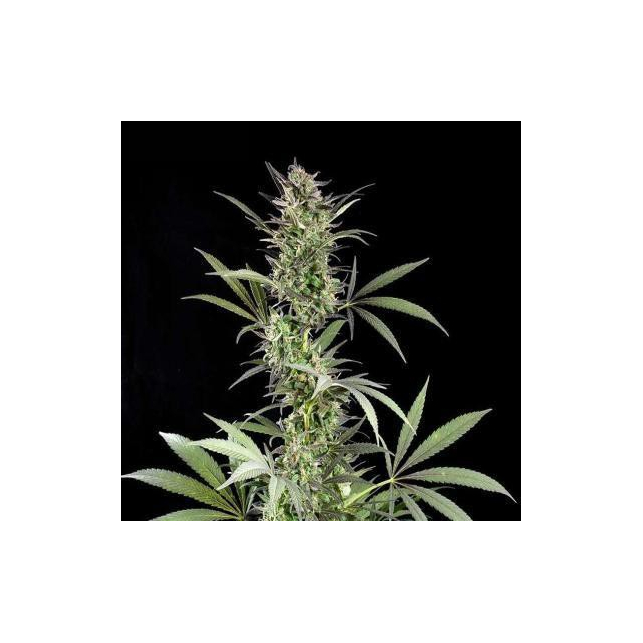 Description
Feminized cannabis seeds
Blue Fruit of bank Dinafem Seeds. Variety originally
developed
in the mountains of
Oregon in the United States
, later spread all over North America including
Canada
, where he was heavily cultivated, selected, developed and enhanced. The original was a genetic
cross between
a
Mexican purple strains
, a
sativa
Thais,
and
a high yield original
Afghani
. Is internationally known that this gene is more unstable than most seed normally find for home use, this instability manifested in the form of ir
regular
germination, vigor varied, uneven development, and the presence of a significant percentage of plants that appear to be affected by a virus, because leaves are deformed, stunted, but that does not stop them being
deliciously aromatic
and have an incredible autumn purple violet that makes the fairest.
Sweet fruity aroma
, the scent varies from intense pure fruit until the fruit mixture of acrid-dominant
Indica
Afghani mountain. The
taste
is also
sweet, fruity, sweet red berries,
and in some specimens this flavor is so intense that the smoke it produces an aftertaste that lingers for a long time, and these specimens the most desired
strains
fans. Except for a% growth in mutant plants, are plants that grow normal to have enough force, even the Indic phenotypes of this
strains
grow much more than most other hybrids, it is often necessary to control the height of this plant especially indoors. It is a
good producer
, but due to the high variation of this cultivar some plants are more
sativa
than others and produce less than average, but this
sativa
plants are those with the taste sweeter. Also, this particular
strains
produces more "banana" or occasional male flowers on top of their flower clusters that most famous of
cannabis
marijuana seeds
. Again, this is also justified by the
special quality, color, resin
,
aroma and flavor
of this little jewel. To avoid the formation of "banana" is advisable to maintain the cool
temperature and humidity at 50%
and not scorch the tips of the plants with the lights. Better to give less light, so it does not stress as much. In most cases, 90% have no problem in a few banana plants, because they fail to produce pollen but a plant can produce in excess, in that case, remove the male flowers by hand is enough. Get the violet purple shade both indoors and outdoors, when the nights are cold, as are the nights cooler, more fall color with plants.
Resin produced in abundance
, and the
effect is mixed physical and mental health; psychoactive
but balanced by the calming effect also occurs. The final combination of
color, aroma, taste, and flowers covered
with
resin crystals
, has captivated many thousands of growers worldwide.
More info
Bank: DINAFEM SEEDS
Sex: Feminized
Way of cropping: Not specified
Genotype: Mexican Purple x Thai x Afghani (Blueberry)
Phenotype: 80% indica /20% sativa
High: 0
Wide:
Growing time: Not specified
Harvest time: from 55 to 65
Resistance to mushrooms: Low
Resistance to plague: Low
Irrigation tolerancy: Low
Yield: media
Medicinal value: High
Smell: High
Flavour: Sweet fruit
Effects: Cerebral
THC Level: High
Data Sheet
| | |
| --- | --- |
| Features | Exterior |
| Features | Hybrid seeds |
| Features | Interior |
| Features | Resistant to moisture |
| Banks | Dinafem Seeds |
| Flavor and aroma | Blueberry |
| Flavor and aroma | Floral |
| Type | Feminized |
Send us your questions! We are happy to help you.
There are no questions about this product, be the first to ask!
---