00 Box, a 5 star hotel for conservation and curing of your cannabis

00 Box was founded in 2005 by growers and lovers of the mother plant. The objective was none other than to create the most exclusive marijuana conservation and curing boxes on the market and, of course, manufactured with top quality materials.
They also have the 00 Box Xpositor, a refrigerator with temperature and humidity control where your favorite flowers will be in the best possible environment.
All the models of 00 Box incorporate a net in the bottom of the box, which filters the most mature trichomes released from the bud during curing. In addition, they come with a hygrometer to control the humidity of the box, along with a humidifier. The wood used in their manufacture is first quality cedar wood, and has been awarded numerous prizes that guarantee their quality :
- Best product in Spain and second best in Europe in the Highlife European Products Award.
- Winner of the 1st prize for the best paraphernalia product at the Spannabis 2010 fairs (Barcelona).
- Winner of the 1st prize for the best paraphernalia product at Expocannabis 2010 (Madrid)


Give your weed the space it deserves and don't forget that the curing process is very important, and now it will be much easier thanks to 00 Box, at the best price in PevGrow!.
Opinions and doubts about 00 Box
Leave us your opinion or ask us any questions you have about this category and participate in the draw!
Among all of you who comment or send us your questions there will be a bimonthly draw for a 50 euros voucher to buy in Pevgrow. What are you waiting for? Write now and participate!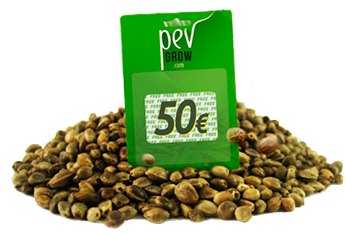 Customer Reviews