Do you love our beloved plant
as we do and
practice self-cultivation?
Are
you looking for a

reliable
grow shop
where you can find the
necessary products
and the
best advice for your crop?
If you answered YES to either question, you are in the right place. Welcome to Pevgrow. Make yourself comfortable, you are at home.
---
I want you to have the best plants...
I hope to be able to provide you with great value with all this information that you will be able to find in our grow and I hope you enjoy it. It makes me very illusion to contribute value of this form to the cannabis community and especially to you.
---
What do our customers say about us?
Our main concern is that you are happy with our service, this is what our main customers say about us
---
Who is behind Pevgrow?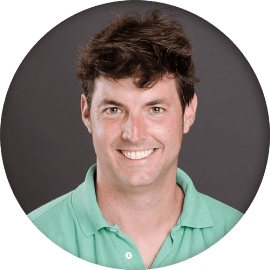 Hello, my name is Alan Martinez and I am the CEO of Pev Grow, I was born in 1981 in Valencia (Spain) and since the age of majority I have been attracted by the cannabis plant, not only growing it and enjoying it responsibly also fighting for its regularization.
In Spain at the end of the decade of the 90's still did not exist the cannabis culture and was the hashish the one that had the total protagonism. If you wanted to enjoy good grass the easiest thing was to travel to Amsterdam and get lost in its coffee shops, all that seemed to us of another world.
When I discovered Internet at the beginning of the millennium I began to read American blogs specialized in growing marijuana in exterior and interior and I hallucinated with it, it was the moment to begin and to prove by myself all that theory, since then I have not stopped enjoying my favorite hobby ;-)
Although my first contact with the world of work was as a commercial packaging products, I knew that someday I would devote myself to marijuana professionally and share all the experiences and experience accumulated and that opportunity was about to arrive.
In 2005 in my hometown were created the first Spanish marijuana seed banks, Sweet Seeds and shortly after Delicious Seeds, for me it was exciting and clear I went to sell packaging and thus take advantage to meet them and exchange experiences.
Rubén (Co-founder of Delicious Seeds) told me that they were looking for distributors and invited me to the Spannabis fair. I went with Raquel, my current wife and mother of my two children, and we spent the best two days of our lives. Pev Grow was being born.
We didn't have much capital to start with but we did have the firm conviction that we could contribute something valuable to the marijuana growers, and without thinking too much we left work and started our online store. My wife is a programmer so we had covered the technical aspect, I would write the information on the web and the commercial part. Between the two little by little we gave form to our dream being in January of 2010 the inauguration of our site in line.
My first crops
---
The team
Since then the Pev Grow family has not stopped growing until what we are today, a smiling, tolerant and committed team that seeks excellence every day so that your experience with us is as satisfying as possible.
Since 2013 we publish news in our blog about marijuana telling our own experiences and disseminating contrasted and objective information for everyone to draw their own conclusions. If you have any doubt after reading an article, do not hesitate to ask and we will answer you immediately.
Currently we have more than 5000 references for sale, and more than 3000 types of seeds from more than 100 banks, including PEV Bank Seeds our own genetic bank (since 2014), seeking to offer exclusive varieties at a more than reasonable price.
Welcome to Pev Grow.
PS: I know all this sounds very good and I don't know what sensation you will have now that you know us a little bit more, however if you have any doubts you can always know first hand the verified opinions of our customers about us.
Alan Martínez
CEO of Pevgrow. Marijuana grower for own consumption with more than 15 years of experience.
Raquel Requena
CEO of Pevgrow. Passionate and enthusiastic about marijuana. Responsible for the commercial department.
Cristina Requena
Spanish speaking customer service. Management of orders, stock, organization of warehouse and shipments.
Amparo Fernández
Management and customer service of French-speaking orders. Translator and editor.
Joserra Cabrejas
Responsible for the department of new technologies, digital marketing, SEO.
Benjamín
Graphic designer, specialized in the canabic sector.
Vicente
Responsible for accounts and billing.
PevGrow Social Media
We have been building cannabis communities and social networks for years.
And the truth is that not a few… we are in almost all of them.
You could say we are a plague.
But a plague of cannabis that's always cool.
Join the social network that you like the most.