Reading Time
4
minutes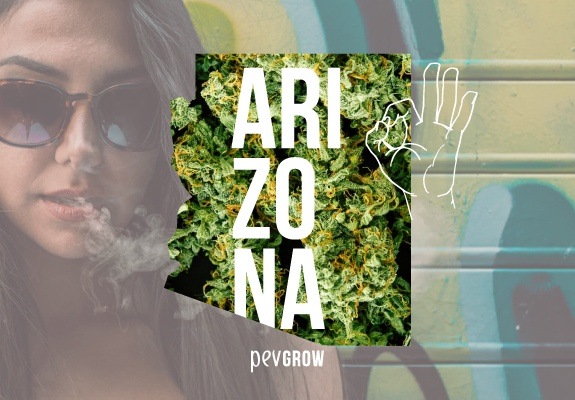 Arizona has a love-hate relationship with marijuana for many years, but during the last 3 decades have changed a lot the measures that determine the legality of this plant, and in order to make good use of cannabis In this southern state of the USA you have to know what you can and cannot do there. In this article we are going to try to clarify what the laws say in this regard, so that you do not run into surprises in the event of having to consume marijuana in Arizona.
⚠️ Smart and safe marijuana law
This is how the new regulations carried out through Prop 207 are known, and although at the time Arizona had some of the cannabis laws in most restrictive the country, in November 2020, the inhabitants of this state voted in favor of legalizing both medicinal and recreational consumption.
With the approval of this new regulation, in addition to being able to buy, grow, and share cannabis, the smart and safe marijuana law will erase many of the criminal records related to the use of this plant, which is why a new one is opened stage of hope for cannabis users in the state of Arizona.
🧐 What does the new Arizona cannabis law say?
The use of medical marijuana was already legal in this state since the approval by a very narrow majority of Prop 203 in 2010, but as of January 2021 the sale of cannabis for recreational use is also legalized, although always within Some limits and circumstances that we summarize here:
Purchase: People over 21 years of age can buy up to 1 ounce (28 grams) of buds, and up to 5 grams of concentrate. Medical cannabis users can purchase up to 2.5 ounces (70 grams) of buds every 14 days.
Consumption: Smoking marijuana in public is prohibited, it can only be done in private. Instead, medical cannabis can be consumed through edibles in public, as long as it does not pose a danger.
Possession: Adults over 21 years of age can possess up to 28 grams of buds and up to 5 grams of concentrate. People with a medical card can have up to 70 grams of buds.
Transportation: Medical patients can request a caregiver to purchase and bring their cannabis home if they cannot get around. You can also make use of home delivery, both to your home and to that of your caregiver.
Driving: It is illegal to drive any vehicle or operate heavy machinery under the influence of cannabis or any other drug. It is punished with fines, suspension of the driver's license, or even prison terms.
Cultivation: People over 21 can grow up to 6 plants at home, and if there are 2 adults or more, up to 12 plants. Therapeutic consumers or their assigned caregivers can have up to 12 plants at home, always hidden.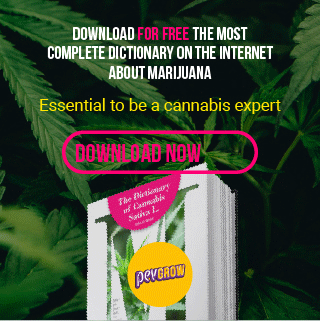 Free Download
Cannabis Dictionary
2023 Edition
Insert a correct email address
You must accept the privacy policy
SITE OF SHOPS ONLINE S.R.L with CIF: B98262777 and address for notifications in C/ VEREDA MAS DE TOUS Nº 22 LOCAL C, 46185 LA POBLA DE VALLBONA, VALENCIA, Phone: 961658271 Email: customer(at)pevgrow.com
At the name of Consulting we process the information you give us in order to provide the requested service, perform the billing of the same. The data provided will be kept as long as the business relationship is maintained or for the years necessary to comply with legal obligations. The data will not be transferred to third parties except in cases where there is a legal obligation. You have the right to obtain confirmation as to whether SITE OF SHOPS ONLINE S.R.L. is processing your personal data and therefore you have the right to access your personal data, rectify inaccurate data or request its removal when the data is no longer necessary
🎬 What are the requirements to access medical marijuana in Arizona?
Be over 18 years of age. Otherwise, it will be the minor's parent or legal guardian who is designated as their caregiver, and this will be in charge of supplying the cannabis.
Be a resident or have a residential address in the state of Arizona.
Have aID valid government issued.
Provide the doctor with medical history last year.
Pay the fee annual of € 150.
In addition to the above requirements, in order to receive the medical card that grants the right to use marijuana medicinally, you must have one of the following conditions:
Seizures, including the characteristics of epilepsy
Severe and chronic pain
Nausea severe
severe or persistent muscle spasms, including those characteristic of multiple sclerosis.
Alzheimer's disease
Amyotrophic lateral sclerosis (ALS) or Lou Gehrig's disease
Cancer
Crohn's disease
Glaucoma
Hepatitis C
HIV / AIDS
Post-traumatic stress disorder
Cachexia or wasting syndrome

👾 Arizona and the cannabis, now!
Arizona and Colorado are two neighboring states and very similar in general, although there is one thing that greatly differentiates them, marijuana. Just as in Colorado they have always been very open with the consumption of this plant, the inhabitants of Arizona are somewhat more conservative about it, and it has not been until now that they have changed in this regard.
In 1996, a proposal that legalized medical cannabis was about to come forward, as in California. But a defect of form did not allow marijuana to be "prescribed" due to a federal conflict, and in the end it came to nothing. In 2002, an attempt was made to legalize medical marijuana through Prop 203, but only obtained the support of 42.7% of the votes.
It was in 2010 and with a highly revised new Prop 203 when the finally approved use of therapeutic cannabis was in this state, although it won by a narrow margin of votes (50.13%) and this drug did not begin to be supplied until December of 2012. From that moment, cannabis began to be seen in a different way in Arizona, until it reached full normalization in 2021.
🎯Conclusion
Even the states that were once the most restrictive in the USA are now changing their laws regarding marijuana, and something that seemed like a utopia just 10 years ago is now a reality. Hopefully this trend continues both in the United States and the rest of the world, and that one day everyone will be able to enjoy the many qualities of this sacred plant.
Legal marijuana in Louisiana What does the law say in this state? →