Reading Time:
14
minutes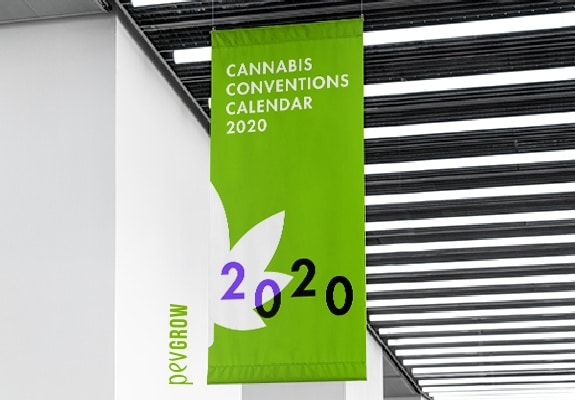 Welcome back to the PEV Blog!
The marijuana conventions are one of those events that all cannabis lovers enjoy as real children, because you share your passion with many thousands of others, with whom you can share knowledge, experiences, and of course, make new friends around the globe and grow the cannabis family.
✍ Brief history of cannabis conventions
Join the Pevgrow cannabis family in our:
When I began to discover this exciting world, there was a sense of secrecy around it, and no one openly recognized that it used cannabis because its use had been terribly stigmatized, and this was the main trigger for which the first "Tea Pads" were created, secret and hidden places in the city centers, where cannabis users (not everyone knew it, much less) remained to talk, and listen to good music because there were many artists who came to these cannabis meetings.
With time and more specifically in Amsterdam, the first legal convention was created so that marijuana lovers could meet and share knowledge in a completely safe environment, and its name sure sounds familiar, the all-powerful High Times Cannabis Cup, one of the most important conventions of cannabis worldwide.
In our country, the first legal fair of cannabis appeared in 2002, the Spannabis Cup, held in Barcelona and that today is considered as one of the most important at European level.
This year 2019 comes loaded with novelties and cannabis events around the globe, highlight the date on the calendar and do not miss the fantastic opportunity to live one of these events! Want to know more in depth? Let's go!
✨ In EEUU:
CannaCon (Tacoma)
The first of the 2020 CannaCon fairs will be held in Washington State. On January 10th and 11th hundreds of exhibitors will be able to attend several seminars. Thousands of visitors are expected in this city known for its excellent cannabis extractions.
Web oficial CannaCon in northwest
Denver IndoExpo
IndoExpo in Denver (Colorado) is one of the most professional fairs of the sector in the USA. This is a must for those companies that want to be at the top in an increasingly competitive market.
This year it will be held on January 25 and 26 at the Mart Denver, although the 25th is reserved for companies. There will be important seminars on cannabis extraction, cooking and construction among many others.
IndoExpo de Denver
ICBC International Cannabis Business Conference (San Francisco)
The ICBC (International Cannabis Business Conference) of San Francisco 2020, will be held on 6 and 7 February at the Hilton Union Square, and there is a promotion in which, if you buy the tickets early, you can save a good amount of money! Perfect to invest in the plane ticket, isn't it?
ICBC San Francisco 2019 Official Website
CannaCon (Detroit)
CannaCon is getting bigger, and in 2020 there will be 4 events in 4 different states in the USA. In Detroit there is a great culture of indoor cannabis cultivation, so a massive attendance is expected. It will be held on April 3 and 4, 2020.
Web oficial CannaCon in midwest
National Cannabis Festival
One of the most anticipated events of 2020 is the National Cannabis Festival to be held in Washington D.C. on April 18. It is not a proper fair, but rather a meeting between cannabis users, professionals and amateurs.
This event lasts only one day and, being such a special date (only 2 days away from 4/20) thousands of attendees are expected to arrive. It is held in an open-air venue on the RFK Festival Grounds, on the banks of the Anacostia River.
CannaCon (Oklahoma)
After the legalization of medicinal cannabis in Oklahoma, the legal cannabis business is now in full swing. CannaCon will offer interactive meetings of professionals with great ideas. In addition, it will bring together innovators and pioneers of the sector and leading entrepreneurs with very important investors. Finally, the more scientific side of medicinal cannabis could not be missing, experts who will discuss the latest developments in the industry.
This is a very interesting option for all those who like to be up to date with new technologies for the consumption of cannabis, as well as new trends and their foresight for the future. It will be celebrated on May 29th and 30th, 2020.
CannaCon Oklahoma City 2020 Official Website
MjBizConNEXT
The MjBizConNEXT is the show for cannabis professionals in New Orleans. It will take place on June 3 and 4, 2020 at the Ernest N. Morial Convention Center in this great city.
It will be a unique opportunity to contact the leading companies in the sector, growers, extractors, etc. In January will be announced the speakers at the conferences and other surprises, so stay tuned!
CannaCon (Chicago)
The state of Illinois has recently legalized both medical and recreational marijuana. In this new industry, CannaCon fair is an incomparable framework to gather investors with companies, producers and distributors. On July 17 and 18, 2020, thousands of visitors are expected.
Web oficial CannaCon in Chicago
Hempfest Seattle
The 28th edition of the Hempfest cannabis fair in Seattle has already been confirmed, it will be held between 16,17 and 18 August.
The timetables are:
Friday: Noon-20:00 h
Saturday and Sunday: 10:00:20:00 h
Seattle Hempfest is one of the most outstanding cannabis events on the world stage, and for that reason it has been celebrated for no less than 28 consecutive years. In this cannabis fair, the political situation of cannabis in the world is very much claimed, and has achieved goals that once seemed impossible. Seattle's Hempfest has influenced numerous local and national cannabis policies.
The Hempest Seattle, is the only cannabis fair that can be proud to have had the presentation of such distinguished personalities as U.S. Congresswoman Dana Rochrabacker, former Congressman Dennis Kucinich, actor Woody Harrelson and a select group of celebrities of the reform movement.
At this wonderful cannabis fair, you can enjoy good music and meet thousands of people who share your love of the mother plant. I've already booked my ticket! Let's go Seattle!
Hempfest Seattle 2020 Official Website
MJ Biz Conference (Las Vegas)
Now I'm going to tell you about the biggest and most important cannabis convention in the world. The "MJBizcon" takes place approximately during the month of November, and it is in this same fair where the Cannabis Business Awards are distributed. Las Vegas is a city well known for its activities and is no less when it comes to preparing extravagant festivals, becoming the most prestigious in the world. It will take place from the 16 to 19th of December. I encourage you to take a look at the "MJBizcon"… and you will hallucinate.
MJ Biz Conference Las Vegas 2020 Official Website
✌️ In Canada:
LiftExpo 2020
Canada has become a paradise for cannabis users thanks to its recent regulation. This country is undergoing a real revolution in this regard and it's becoming more professional at a fast pace.
Vancouver is the city chosen to host LiftExpo 2020, which on January 9, 10 and 11 is expected to attract thousands of attendees to its convention centre. Thursday 9th is conference day, Friday 10th is trade show day for professionals and Saturday 11th is for users, with over 200 exhibitors at your service.
Hempfest (Winnipeg)
This cannabis fair, will be held in the city of Winnipeg, at the RBC convention center on 21, 22 and 23 February 2020. Do not to panic! There are free tickets! Find a good bargain for the flight and enjoy a weekend of madness.
Don't delay, buy your tickets, your plane ticket and a good coat. We're going to Canada!
⭐ It has private security at night.
Hempfest Winnipeg 2020 Official Website
Growing Summit
The Growing Summit will be held in Kelowna, British Columbia, Canada, on March 31 and April 1, 2020. It is a unique opportunity to become known and to build relationships with industry professionals from across North America.
This event combines lunches, aperitifs and dinners with shows or conferences of the size of the great Urban Remo. If you get the chance to attend you won't regret it, as Canada is transforming itself thanks to the normalization of cannabis in recent years.
Euroam Cannabis Business Conference (Montreal)
In April 2020 takes place in Montreal the Euroam, it is an event where there are conferences strictly oriented to the cannabis trade in the world, aimed at closer cooperation and commercial exchange between America and Europe. On this occasion there will be another Euroam in Los Angeles in May 2020.
Web oficial Euroam Cannabis Business Conference (Montreal)
C-45 Summit
Another fair is being held in Canada which is becoming a world reference thanks to the experience gained since 2001. This year's C-45 Summit will be attended by over 100 experts, more than 100 companies and over 500 participants.
During May 12, 13 and 14, the biggest professionals of the grow shop sector in Canada and many other countries will meet in Fredericton (NB), focusing especially on advances in medical and recreational cannabis.
ICBC International Cannabis Business Conference (Vancouver)
The ICBC Vancouver 2020 will be held on September 11th at the Westin Bayshore Hotel. As usual ICBC rewards you with great savings if you buy your tickets early, save yourself money!
ICBC Vancouver 2020 Official Website
Hempfest (Calgary)
It will be held on Friday 11 and Saturday 12 September at the Calgary Olympic Park, and among other events there is a major cannabis competition, the Hempfest Cannabis Cup. In addition, thousands of participants will be able to enjoy glass blowing exhibitions, conferences and other shows.
⭐ Has private security by night.
Hempfest (Edmonton)
Hempfest Cannabis Fair has confirmed its presence in the city of Edmonton but has not yet published its dates for 2020.
In this edition we will see once again the most advanced resources in cannabis cooking, new extractors for concentrates and the latest in medicinal cannabis.
Buy the tickets early because they usually run out!
⭐ Has private security by night.
Hempfest Edmonton 2020 Official Website
❤ In Europe:
Athens Cannabis Expo 2020
The first Cannabis Fair of 2020 will be held in Athens (Greece) on January 10th, 11th and 12th. With 7,000 square meters of exhibition space and over 150 advertisers, the Greek Cannabis Fair is presented as an alternative for Eastern Europe.
In this edition of the athenscannabisexpo they will focus again on the medical uses of marijuana, and all the news concerning the cultivation, processing and consumption of cannabis will be presented.
Athens Cannabis Expo 2020
Cannatech (Davos, Switzerland)
The Cannatech cannabis fair comes to Switzerland, more specifically the city of Davos, and will be held on 21, 22, 23 and 24 January 2020, with only one and a half weeks left! Don't take long to buy the tickets! The good thing is that it's relatively close and it's a very interesting event.
In Cannatech Davos, you can enjoy lectures on current topics in the world of cannabis, given by speakers and world-class personalities.
Cannatech Davos 2020 Official Website
CannX Lisbon
CannX is held in Lisbon, an event that can be considered more than a trade fair, it can be considered an international medical conference. Portugal is the country in Europe that has bet more on medicinal cannabis and CannX is its maximum exponent.
On February 12 and 13, 2020, at the PT Meeting Center, lectures will be given by experts of the level of Raphael Mechoulam among others, and on the 11th it will be possible to attend a complete introductory course to medical cannabis.
Canapa Mundi
Canapa Mundi is the biggest cannabic event in Italy since 2015. In the 2020 edition, they hope to beat all records in terms of audience and exhibitors, which will not be easy, since in the 2019 edition they gathered more than 28,000 attendees and 200 advertisers.
On February 21, 22 and 23 at the East Entrance of the FieraRoma we can attend talks and conferences, discover the novelties of the sector and enjoy the art exhibitions. If you are near Rome in February, I recommend you to take a tour in the Canapa Mundi 2020.
ICBC International Cannabis Business (Barcelona)
It will be held in collaboration with Spannabis Barcelona 2020, on March 12th at the Auditori of Cornellá and at the Hotel Arts (Ritz Carlton Hotel). In this fair you have the opportunity to meet industry executives from all over the world. A unique opportunity to interact B2B with companies from more than 60 different countries.
Web oficial de ICBC International Cannabis Business (Barcelona)
Spannabis Cup 2020 (Barcelona)
A veteran of Cannabis conventions, presents its XVI edition and stronger than ever. The event will take place in the Feria de Cornellá, Barcelona (Spain) in the avenida de la fama S/N, on 13, 14 and 15 March in opening hours from 11.00 to 20:30 Friday and Saturday and from 11:00 to 20:00 on Sunday. The price of the tickets is 19 euros with one day access, while if you buy access for the 3 days the price is 45, so you save 12 euros if you buy the latter modality.
In the enclosed spaces of the fair is not allowed the consumption of cannabis or tobacco ⛔ but outside it is usually blindsided, by the current anti-tobacco law that does not allow smoking in public places, as well as access for pets is totally restricted ⛔. Of course ⚠️ it is necessary to be legal age ⚠️, and any infringement of any of these rules will cause the offender to be dismissed from the fair or not be allowed to enter.
Spannabis Barcelona 2020 Official Website
World Cannabis Conferences Barcelona 2020
It is held in the auditorium of Cornellá on 13 and 14 March, Barcelona (Spain) in partnership with Spannabis Cup and its access is through this fair, which is included in the ticket price to Spannabis Cup. It has more than 800 seats so that nobody misses this wonderful event, in which you will undoubtedly learn new things and you will be able to listen, among others, to renowned speakers:
Kyle Kushman: Cannabis breeder, creator of the variety Strawberry Cough among others.
Miguel Gimeno: Expert grower, writer and host on Marijuana TV.
José Carlos Bouso: Clinical psychologist and doctor in pharmacology.
Héctor Brotons: Lawyer specialized in cases related to cannabis.
Fernando Caudevilla: Prestigious doctor, expert in medical marijuana.
World Cannabis Conferences Barcelona 2020 Official Website
ICBC International Cannabis Business (Berlín)
On this occasion, the ICBC confirms its celebration in the German city of Berlin, from 1 to 3 April 2020. It is one of the most important cannabis fairs in Europe, with more than 60 participating countries, where investors, industry professionals, cannabis lovers, etc. attend.
ICBC Berlin 2020 Official Website
420 Hemp Fest 2020
The 420Hempfest will be held in Milan (Italy) on April 3, 4 and 5 at the East End Studio. It will be the first edition of an event that will have more than 200 exhibitors and will feature the novelty of the first Light cannabis cup.
Inside the more than 10,000 square metres of the venue, which is located in the very centre of the city of Milan, it will be possible to enjoy conferences by personalities from the sector and the latest innovations in seeds, products for cultivation, vaporizers, etc. will be presented.
ICBC International Cannabis Business (Bern)
It will be held on May 13 and 14, 2020, at Schweizerhof Hotel in Bern (Switzerland). Switzerland has become a cannabis paradise with less than 1% THC and prides itself on a model that works for it.
Web oficial ICBC International Cannabis Business
Cannatrade Switzerland 2020 (Bern)
The Cannatrade is the oldest fair in Europe, it has been held since 2001, being the meeting point of the leading companies in the sector worldwide. It will take place on 15, 16 and 17 May 2020 at the BernExpo and you already have your tickets available.
Kanaba Fest
A new edition of Kanaba fest will take place in the city of Crakow (Poland) on 30 and 31 May 2020. With 60 exhibitors and more than 2,000 square meters of space, the event is expected to be very well received by the public. Besides, the entrance is free so if you don't have anything better to do by the end of May you already have a plan.
GreenTech Amsterdam
GreenTech in Amsterdam is more than a cannabis fair. In this event, the most innovative products in horticulture in general are presented, but with a special emphasis on indoor marijuana cultivation.
On 8, 9 and 10 June, the RAI in Amsterdam will host exhibitions of the latest developments in artificial intelligence applied to cultivation and, as always, discussions and conferences by experts in the sector.
Mary Jane Cannabis Expo & Festival (Berlín)
From 12 to 14 June 2020 at Berlin Arena in this German city, you can be one of the more than 30,000 participants expected. This fair is oriented to medicinal cannabis in general, and CBD in particular.
Web oficial Mary Jane Cannabis; Festival
North Grow
North Grow is the cannabis fair in Copenhagen, Denmark. This Scandinavian country is becoming one of Europe's capitals of medical cannabis production, especially since its use was legalized in 2018.
On September 4, 5 and 6, at the Bella Center in Copenhagen, more than 10,000 people are expected to attend, to discover the latest developments in the grow shop and therapeutic cannabis sector.
Cultiva Vienna Vösendorf
Cultiva fair in Vienna (Austria) is already a classic among European cannabis fairs. Each year hundreds of advertisers and thousands of attendees gather at an event that prioritizes medical marijuana over other aspects.
It will take place at the Austria Trend Eventhotel Pyramide, on the 16th, 17th and 18th of October, and it is recommended to go by public transport, as there are always problems to park in the surroundings.
Cannapa in Mostra (Naple)
On 22, 23 and 24 October will be held the seventh edition of this important Italian cannabis fair in this beautiful city. Once again, we will see the latest developments in the sector in the areas of agriculture, energy, medicine, textiles, recreation, etc.
Web oficial Cannapa in Mostra
Cannafest Prague 2020 (Bern)
Considered as the largest hemp fair in the world, will be held from 5 to 6 November 2020, at the PVA Expo Praha Letnany, with schedules still to be defined, but where to meet more than 260 exhibitors from 26 different countries around the world, in a total covered area of about 18.000 m2, where you can enjoy exhibitions, learn new instruments, accompanied by music and fun, an unmissable appointment!
Cannafest Prague 2020 Official Website
❤ In Central and South America:
Stepping High Festival (Jamaica)
The Stepping High Festival is held in the city of Negril, Jamaica. I have good news for you, and is that the official dates have already been confirmed for Stepping High festival 2020, which will be held on March 20 and 21, 2020, with schedules that are still to be confirmed.
You will be able to enjoy good Reggae music, first level presentations and workshops.
Conferences:
This year's event will be one of the largest meetings of cannabis consumers and businesses, where you will be able to listen to presentations of the highest level and meet the main personalities of the sector as well as learn a lot. The conferences of the Stepping High Festival are very open and interactive, you are going to freak out!
Canna-fashion Parade: Unique showcase of African, Jamaican, Rasta and cultural fusion styles.
Workshops:
In them you will be able to see demonstrations of cultivation, harvesting, packaging, medicinal use, etc ✅. These workshops are designed to provide general descriptions and details of the continuing successes and challenges in the world of cannabis.
Stepping High Festival Jamaica 2020 Official Website
GreenTech Americas
GreenTech Americas is a special cannabis fair, as it is held in 2 different locations and on different dates. The first meeting will take place in Santiago de Querétaro (Mexico) on March 24, 25 and 26, and the second in Amsterdam (Netherlands) from June 8 to 10.
This fair is oriented to the technical horticulture focused on cannabis and it presents the latest developments in indoor cultivation, lighting, fertilizers and all advances related to the growth of marijuana plants.
Expoweed
The Expoweed is already a classic within the international cannabis fairs. It can be considered a marijuana party, as it happens to meet the first tasting of the new crop.
The 2020 edition will be held on May 8, 9 and 10 at O' Higgins Park and you will be able to enjoy concerts, exhibitions, talks and many other shows, so we advise you not to miss it.
Expoweed Mexico
This fair is gaining strength, and in the 2020 edition a record number of exhibitors and assistants is expected. It will be held on August 28th, 29th and 30th at Expo Reforma, in Mexico City, and you already have available the tickets for each day, and the season ticket for the 3 days, which costs about 220 MXN. Don't wait too long to get your tickets because it looks like they will be sold out quickly.
✨ In Asia:
Cannatech 2020 (Tel Aviv, Israel)
Cannatech will also be held this year 2020 in the Israeli city of Tel Aviv, from 29 to 31 March, at the Hilton Hotel in Tel Aviv.
This fair focuses on the scientific, technological and medicinal advances of cannabis. In the homeland of Dr. Mechoulam could not miss such an event, which brings together many of the most important personalities in the sector.
¿Te lo vas a perder? ¡Yo estaré allí sin duda!
👾 Infographics on the calendar of cannabis fairs

☝ Conclusion
These conventions are held once a year, so if you have not been able to attend one of them you will have to wait for the next edition, or prepare your plane ticket and go around the world, so have a valid passport and save, ? there is no greater knowledge than to travel and learn new customs! ?
The best thing about this type of event is to go with the mentality of enjoying yourself, having a good time, meeting other people who share your hobby, as well as of course learning and knowing new things related to the world.
All cannabis lovers gain a lot with all this, and is that they help to break the social barriers that are imposed on the consumption of cannabis, making known the medicinal properties of the mother plant, so if you share this article on social networks I will be eternally grateful and contribute to our hobby is less and less stigmatized in society, I hope to see you all in Spannabis 2019 at least! it will be a fantastic experience!.

Alan Martínez Benito
CEO of Pev Grow, expert grower with more than 20 years of experience.
In constant struggle for the regulation of cannabis, mainly in the medicinal field.
See more posts
Short-term and long-term side effects of cannabis on the body and brain →