The cannabis fairs in 2018
16 March, 2018
0
647
[Total: 6 Average: 3.5/5]
Something that identifies all of us who enjoy the cannabis is how much fun we have with the company of those who share our same passion for this plant, but when people were discovering the benefits of marijuana, very few dared to confess that they consumed it directly.
Therefore, hidden and selected places called "tea pads" were created within some cities to enjoy it in its entire splendor, sure people only knew these sites, and few knew of their existence due to the illegal look that has had for a long time.
These areas can be considered as the first places where hemp fans could meet, talk and have fun listening to the best music rhythms since various artists were the primary attendees of these exotic meetings. 🌱
However, with time, several conventions appeared in Europe so that cannabis enthusiasts could meet and share on a safe environment, the most famous was the "High Times Cannabis Cup" created in Amsterdam where people from all over the continent attended to have a good time.
The Spaniards had their fair in 2002 with the creation of Spannabis and even now remains as one of the most popular and entertaining conventions in Europe. The popularity of these fairs had an expansive effect causing that in many countries they began to celebrate similar events.
So don't miss the opportunity to attend one of these conventions that will be held throughout the world, don't worry, you came to the right site to find detailed information about all the fairs, conferences and events that will be available this year 2018. 👀
Barcelona fairs
For those who live in Barcelona F.C's homeland, soon will be holding a very important fair there, that will be about cannabis with various exhibitors with high international recognition.
Undoubtedly an important cultural event for the sector since it will serve as space for all cannabis fans to gather in good peace with many entertaining and informative activities. In 2018 three essential conventions will be held in this city, these are the 2018 Spannabis, the World Cannabis Conferences and the Expogrow 2018.
Spannabis Barcelona 2018
You can't miss this fair with a history of 15 years of accomplishment and broad international recognition; it's one of the most important on the guild starting soon.
The event will be held at the Fira de Cornellá 9 kilometers from Barcelona on March 9, 10 and 11, 2018. Don't miss your ticket, it's only for people over 18, and you can buy it for only 19 euros per day, If you want to attend the three days, you will be given a special discount of 45 euros to continue enjoying this fair with various exhibitions and stands related to marijuana.
It should be noted that inside the enclosure you will not be able to smoke the herb, neither will be admitted the entrance with pets or kids. ⛔
Said rules cannot be evaded and anyone who tries to surpass it will be expelled from the fair or will not be allowed to entry.
Additionally, the World Cannabis Conferences will be done in conjunction with the Spannabis, the entrance to the event will be completely free and can only be accessed through the fair.
It will be held in the Cornellá Auditorium, where you can enjoy different talks and exhibitions about the world of marijuana, there are around 800 seats, don't miss the opportunity to attend and learn everything about cannabis.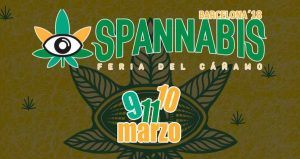 Expogrow Business Barcelona 2018
It's a professional convention for the business sector related to cannabis; it will present novelties on the industry to facilitate contacts, as well as commercial relations and cooperation between different companies.
It will be held on March 8 at the Casa Llotja de Mar, starting from 12:00 to 22:30, is a professional meeting until 7:00 pm and the rest will be used to enjoy music and coexistence among all.
To attend you need an accreditation issued by them, which has a value of 120 euros per person.
Madrid fair
Those who are from the Spanish capital have nothing to envy to their compatriots of Barcelona, since soon one of the most important fairs related to marijuana will be held, on it, different lectures about hemp will be held, its uses, history, impact that has had on modern society and the various legal provisions that regulate it.
Besides, there will be a series of prizes that you will regret if you don't get to attend this great meeting.
Spannabis Madrid 2018
This fair has been cancelled.
Valencia fair
After the successful year it had on 2017 comes once again the Expocáñamo 2018, which offers an entertained and fun experience for all those who wish to participate, there will be several exhibitions about cannabis, there will be enjoying music like rap and reggae, you will learn about the latest technological advances for sowing the hemp, as well as testing a whole range of products derived from it.
The location will be inside the palace of congresses and exhibitions, better known as Fibes, it will only be between May 11 and 13, so don't miss the opportunity to attend. The schedules are:
●     Friday and Saturday will start from 11:00 until 00:00.
●     Sunday will be from 11:00 to 20:00.
Prices may vary, if you buy in advance it will be much cheaper than buying at the box office on the day of the event, so:
●     Pre-sale tickets will be 9 euros for Friday, 12 euros for Saturday and 8 euros for Sunday, the ticket for three days has an offer of 15 euros.
●     Tickets on a fair day will be 12 euros on Friday, 15 euros on Saturday and 10 on Sunday, with a particular discount for the three days of 20 euros.
Irún fair
Prepare yourself for one of the most important events related to the world of hemp because on September there will be the Expogrow Irún 2018, a fair that will last three days, full of experts and professionals of the world of cannabis creating a unique experience for all attendees.
It will be the fifth edition of the Expogrow in Irún and will take place between September 14 and 16, allowing the public to learn about the new instruments for the consumption of marijuana, such as vaporizers, growers and seed distributors.
Get ready because soon you will be able to acquire the tickets.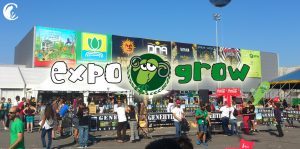 Amsterdam fair
The pioneers could not be left behind in everything related to marijuana, and on November of this year the Amsterdam Unity Cup will be held, an event where the best hemp strains from all over the world will be measured, making it an international event with many exhibitors from the farming sector.
Currently, they haven't announced the date of this year; it's estimated that it will be like every time on November, it's a safe event because it's been already 30 consecutive years of making it happen, just wait.
Prague fairs
The city within the Czech Republic will be the site for two significant exhibitions for the world of marijuana; these are the Cannafest 2018 and the Euroam Cannabis Business Conference. You can't miss it if you live in this country. 🇨🇿
Cannafest 2018
It has traditional exhibitors demonstrating some of its different displays of herbs, as well as various tasters, instrumentation, music and lots of fun that characterizes this meeting inside Prague.
It will be held between August 9 and 11, the price of the tickets, as well as the schedule, is yet to be determined.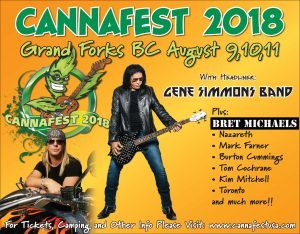 Euroam Cannabis Business Conference
The European American cannabis conference will be held the first two days of November of this year, it will be a professional space where various companies of the field can make presentations on the different technological advances for the cultivation and use of cannabis, as well as the different uses, medical products, and the latest scientific discoveries around it.
At the moment we still don't have the exact schedule and neither the way to obtain a ticket.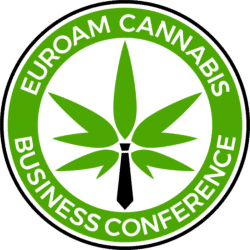 Chile fair
Chile is the pioneer in Latin America of creating the Expoweed, a place within the Chilean territory where anyone who loves marijuana can live with other people who love cannabis, besides being a meeting point it also serves as an information center for the curious and daring who want to try something different.
In it, are held different stands where the different types of hemp are discussed, as well as the new tools and advances in the sector. It's a place for entertainment and fun for everyone who wants to attend.
The last one was made in December of last year, for this year it's estimated that it will be carried out in the same month. However, due to the popularity, it has had, different Expoweed had started to be carried out in other Latin American countries.
Expoweed Colombia
The first international medical cannabis fair came to Colombia to stay, this year will be the third edition of the event, and this is thanks for the approval in 2016 of the law for the consumption of marijuana for medicinal and scientific purposes.
The Expoweed will be held in Medellín on November 23, 24 and 25 in the botanical garden of the city.
On the 22nd day you can attend a business meeting for the different companies that commercialize the plant, and on the 26th day, there will be a seminar to develop new paradigms on hemp.
Expoweed Mexico
It's the maximum event so that the cannabis industry within Mexico can have interaction with the general public and its different consumers, different international speakers will be presented who will share all their knowledge regarding the medicinal use of the plant, as well as the history of it by the indigenous people and the industrial developments that have been generated.
The fair will take place at the Reforma Expo in Mexico City from August 3 to 5 of this year.
Conclusion
It's important to mention that all these fairs are held only once a year, if you didn't get any in the country where you live, it probably has already been made or hasn't been organized yet.
Anyway, we recommend that you prepare your passport and dare to visit a country where it's being made, you won't regret it. ✈
These fairs not only have to be seen as a place for entertainment, but they are also useful tools to provide reliable information for all those who still doubt about the significant benefits of this plant, thus clarifying the cloud of lies that has been generated around the cannabis.
Being a meeting point for all consumers, it creates a bond of brotherhood and solidarity with people who share the same tastes, forming lasting friendships all around the world creating a great family.
Besides, several companies can publicize their products and make different exchanges among others to increase their productivity and progress within the sector.
Everyone wins with the realization of these fairs, so we would much appreciate that you share this article on all your social networks, this way you will help to break paradigms and many people will be informed about the upcoming cannabis fairs.