Reading Time
3
minutes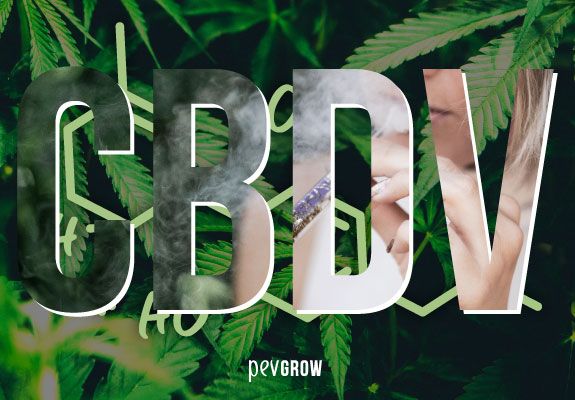 Lately people are often talking about cannabis plant compounds. Legalization in different countries has opened the door to mass research on these components, and more and more applications are being found. In this post we talk about CBDV, one of the most recent to join the scene. Do you want to know its full potential? Keep reading…
⚠️ What is CBDV?
CBDV is the acronym for Cannabidivarin, which is one of the minority cannabinoids of cannabis plants. It is also known as Cannabidivarol, its chemical structure is very similar to that of CBD and was discovered in 1969.
It is not psychoactive, although it has the ability to change the effects produced by THC and other cannabinoids. It also seems to have certain medicinal properties of its own, which is what is really interesting about this substance.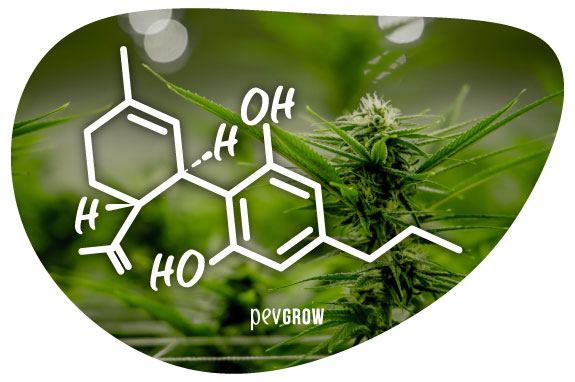 💻 Effects of CBDV
One of the things that differentiates Cannabidivarin from Cannabidiol is that CBD, like most cannabinoids, acts on the CB1 and CB2 receptors. However, CBDV seems to also activate TRPV1 receptors, as does Cannabicromene. This makes it even more relevant in medicine, as it can be very useful for chronic pain or inflammation.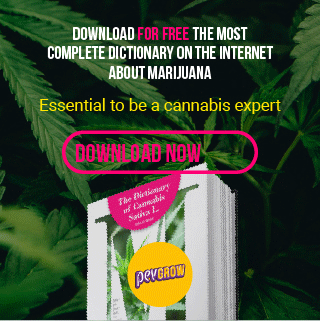 Free Download
Cannabis Dictionary
2023 Edition
Insert a correct email address
You must accept the privacy policy
SITE OF SHOPS ONLINE S.R.L with CIF: B98262777 and address for notifications in C/ VEREDA MAS DE TOUS Nº 22 LOCAL C, 46185 LA POBLA DE VALLBONA, VALENCIA, Phone: 961658271 Email: customer(at)pevgrow.com
At the name of Consulting we process the information you give us in order to provide the requested service, perform the billing of the same. The data provided will be kept as long as the business relationship is maintained or for the years necessary to comply with legal obligations. The data will not be transferred to third parties except in cases where there is a legal obligation. You have the right to obtain confirmation as to whether SITE OF SHOPS ONLINE S.R.L. is processing your personal data and therefore you have the right to access your personal data, rectify inaccurate data or request its removal when the data is no longer necessary
🧐 Benefits of CBDV
As with other minority compounds in the cannabis plant, CBDV has not been thoroughly studied, but so far some benefits have been discovered:
Stops and prevents epileptic seizures
Inhibits nausea, so it can be very useful for chemotherapy
Reduces HIV-associated neuropathic pain
Effective as a treatment for Autism Spectrum Disorder
CBDV to treat Epilepsy
When the activity of TRPV1 receptors is altered, it causes hyperexcitation that ends in seizures and contributes to epileptic activity. As we saw before, CBDV activates these receptors and regulates the transmission of signals, restoring its regular working order.
CBDV against nausea
CBDV seems to have antiemetic properties and it could be a great drug to control vomiting and nausea. Studies in mice have shown the ability of this compound to combat induced nausea. THC also has these properties, so when combined the effects are multiplied.
Cannabidivarin to reduce neuropathic pain
Although there are still no conclusive results, and there has been only one study in 2015, there is great hope that CBDV will help combat the neuropathic pain associated with HIV virus. It is quite possible that the results will be positive, as this cannabinoid interacts with the channels that transmit pain signals.
CBDV for Autism
Studies by GW Pharmaceuticals indicate that CBDV, along with CBD, can be very helpful to treat certain autism spectrum disorders. Some improvement was found in social and cognitive functioning, as well as in repetitive and compulsive behaviors. This company is still doing research in this area, as well as others who are carrying out safety studies of the compound to treat children with autism.
🎬 CBDV-rich Cannabis Strains
Currently, most varieties that have shown certain levels of CBDV in their chemotype are indicas from Asia and Africa. Cannabidivarin usually goes along with Cannabidiol, although Landraces sativa genetics rich in CBDV and THC have been found.
Soon will be available the variety Sedative, a cannabis plant with a ratio between CBD and CBDV of 7:8 created by the Spanish seed bank Elite Seeds, but right now the great majority of strains on the market only show traces of this cannabinoid.
📱 Products with CBDV
Although not yet available worldwide, some products containing CBDV can already be purchased in certain places. There are extracts with 45% of this component, oil with 250 mg. of CBDV, isolated at 99% concentration and in other formats, but there are still really few products with Cannabidivarin on sale.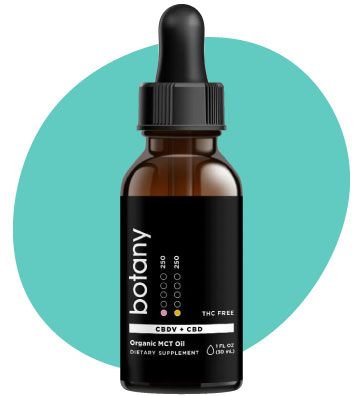 👾 Conclusion
CBDV is a cannabinoid that lacks psychoactivity, but can have many therapeutic applications. The future of medical cannabis looks bright in the research of treatments for many diseases, and at Pevgrow we will tell you about it as always. If you liked the post I hope you'll share it.
Best CBD Strains to treat different problems and diseases →