Reading Time:
7
minutes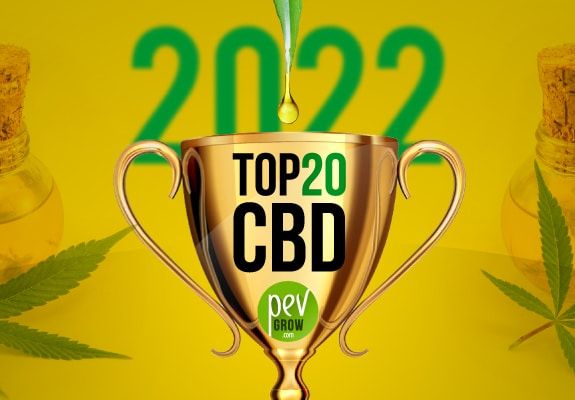 Come out every year CBD-rich marijuana seeds, as the vast majority of banks and producers work to find plants with special chemotypes that contain the best therapeutic properties. But within all the existing offer on the market there are varieties that have different ratios between THC and CBD, and in this article we are going to focus on those that have the highest percentage of cannabidiol of all with respect to THC, so if you are interested in benefits of this cannabinoid, I invite you to see this ranking of genetics rich in CBD, both normal and autoflowering.
⭐ Top 10 best photoperiod feminized strains with high CBD
Join the Pevgrow cannabis family in our:
CBD Time from PEV Bank
The most special plant in this selection, its position is not random. This variety of marijuana reaches ratios between THC and CBD of 1:25, its cannabidiol level is greater than 20% while its THC concentration is less than 1%. Its aroma and flavor is sweet with hints of citrus, a true gastronomic whim. If you can vaporize its buds you will discover a whole range of nuances.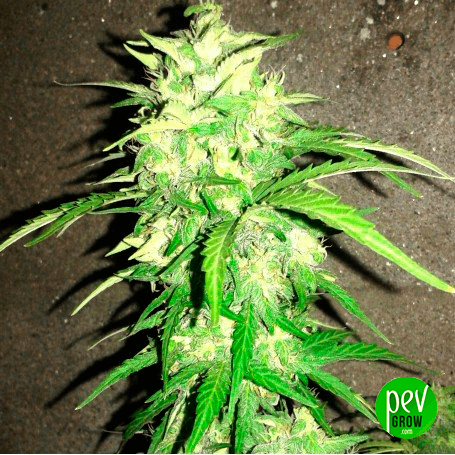 Buy CBD Time PEV Bank
Pakistan Chitral CBD from Spain Bulk Seeds
This cannabis does not cause psychoactive effects because its THC content is less than 0.8%, while its CBD percentage reaches up to 25%, so it offers many medicinal benefits. Another peculiarity of this plant is the beautiful purple color that its flowers show, which added to its earthy and sweet flavor and its easy cultivation makes it a great option for all types of growers.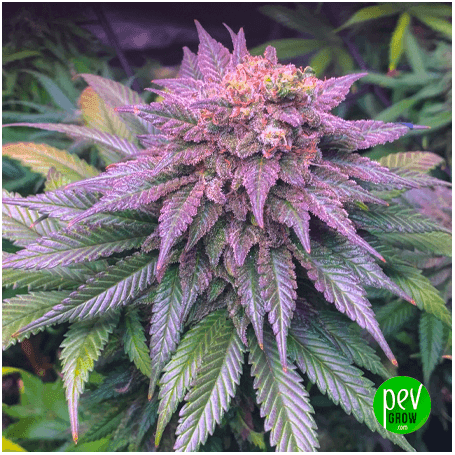 Buy Pakistan Chitral CBD Spain Bulk Seeds
Solodiol from Élite Seeds
Elite Seeds is one of the marijuana seed banks that has most researched the properties of cannabidiol in the world, and to date its variety with the highest CBD content is the well-known Solodiol, which reaches up to 20%. THC does not exceed 1%, so it hardly causes psychoactivity, and its flavor is delicious and intense, in the style of Diesel genetics.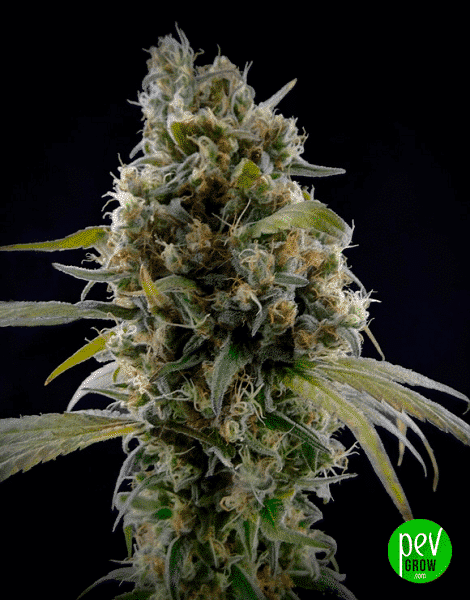 Buy Solodiol Élite Seeds
CBD Republik by Reggae Seeds
One of the strains from this bank was the promoter of cannabidiol throughout the world, since Juanita la Lagrimosa was the forerunner of strains such as the famous Cannatonic. However, in this ranking we have to highlight its CBD Republik, since it offers the chemotype with the highest amounts of CBD in its catalog. It is a cross between Dancehall and Session, 2 of the best representatives of this brand.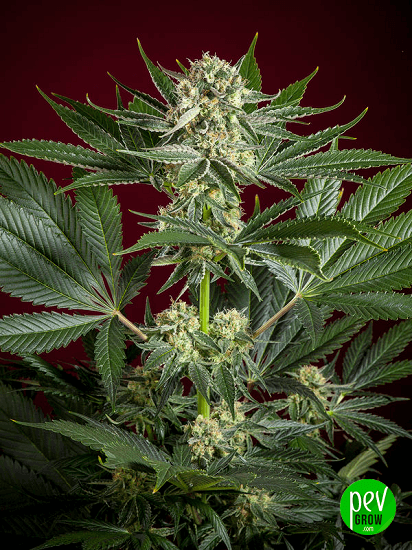 Buy CBD Republik Reggae Seeds
Medikit CBD by Buddha Seeds
Other seeds contain an approximate ratio of 1:20 between THC and CBD, so they have great medicinal potential without practically causing psychoactive effects. It is a cross of the acclaimed Harlequin, with a fruity and citrus flavor, a great production of buds and an outstanding resistance that allows it to be cultivated in different environments.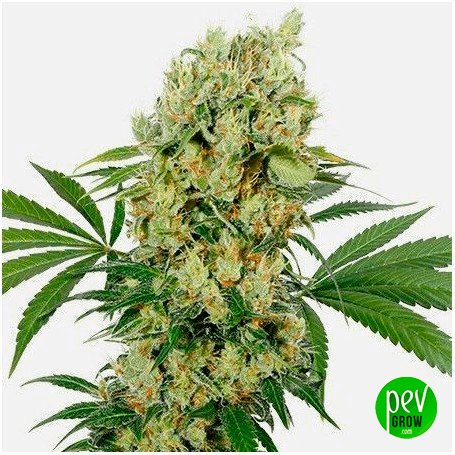 Buy Medikit CBD Buddha Seeds
CBD Mazar from Dutch Passion
Dutch Passion has made a strong commitment to cannabidiol from the moment its therapeutic potential began to be known. Some of his works in this sense are collaborations with the CBD Crew, but of all his catalog we are left with CBD Mazar for being the most medicinal version of one of his most demanded classics. The best thing is that the THC does not exceed 0.5%, and the CBD ranges between 10% and 13%.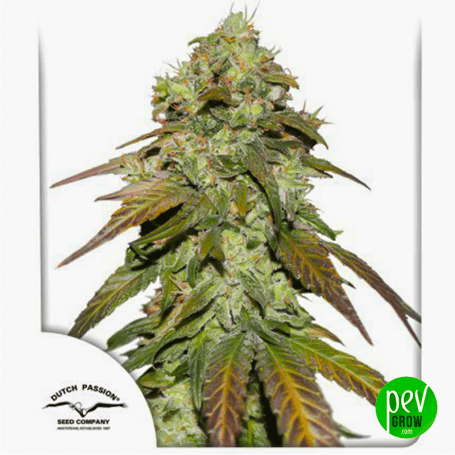 Buy CBD Mazar Dutch Passion
Joanne 's CBD from Royal Queen Seeds
This seed bank has varieties with higher levels of cannabidiol than this one, but Joanne's CBD is the one with the best ratio between THC and CBD. Its genetics is made up of Juanita la Lagrimosa and Session, so its aroma and flavor are reminiscent of fuel, it concentrates a large amount of resin, the THC is between 0.25% and 0.75%, and the best thing is that cannabidiol reaches up to 15%.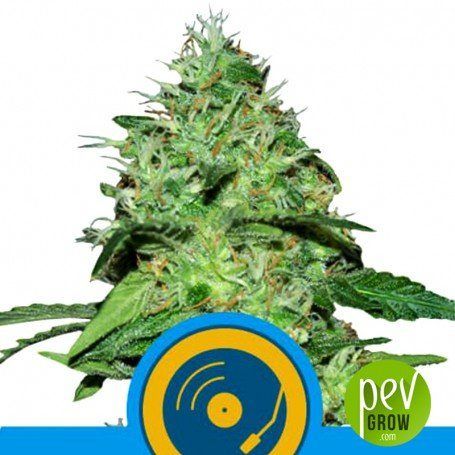 Buy Joanne 's CBD Royal Queen Seeds
Sweet Pure CBD by Sweet Seeds
Seeds created from Diesel genetics, very practical from a commercial point of view due to their high production of buds and their short flowering period. The THC content does not exceed 1%, but the CBD ranges between 8% and 15%, so its consumption does not prevent the performance of tasks that require concentration, since it is a very clean therapeutic effect at the brain level.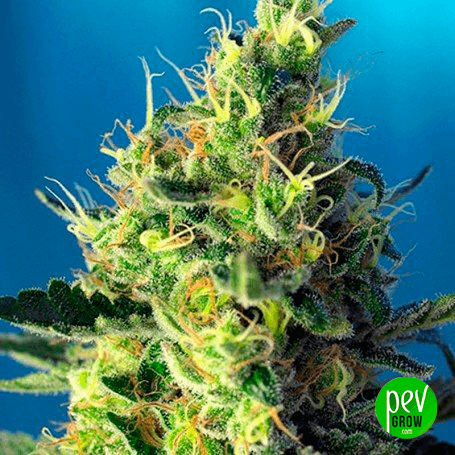 Buy Sweet Pure CBD Sweet Seeds
Delimed CBD Plus from Delicious Seeds
The most medicinal strain from Delicious Seeds, which combines the best of Harlequin and Dinamed CBD Plus in a plant that produces up to 20% cannabidiol without reaching 1% THC, which in fact stays at approximately 0.6%. Its maturation is very early, and it offers great yields of buds and resin, which is also loaded with essential oils, where the terpene limonene stands out.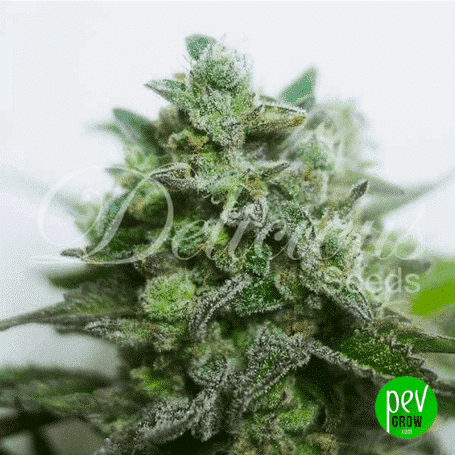 Buy Delimed CBD Plus Delicious Seeds
Skunk Dream CBD by Sensi Seeds
The oldest seed bank on the planet could not be left out of this ranking, and it is that among its mythical genetics it has one that stands out for its special therapeutic effect, Skunk Dream CBD. The genetic base is the great Sensi Skunk, which they have combined with Alpine Delight CBD to maximize its cannabidiol content by drastically reducing the THC levels, which remain at a ridiculous 0.25%.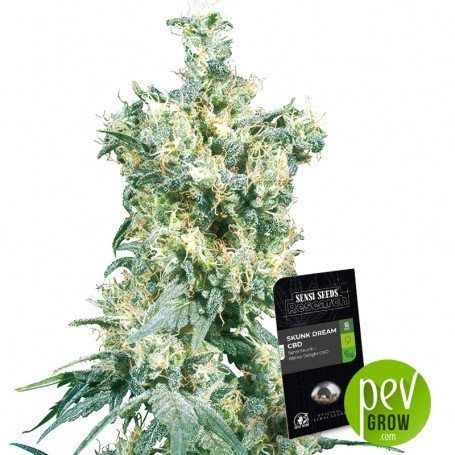 Buy Skunk Dream CBD Sensi Seeds
✨ Top 10 best autoflowering varieties rich in CBD
Industrial Plant Auto CBD from Spain Bulk Seeds
One of the most complete autoflowering strains today, as it combines speed, high yield, outstanding resistance, excellent flavor and aroma, and a concentration of CBD that exceeds 10% in many copies. These seeds are a great choice for those growers who want to harvest medical marijuana in any space and in the shortest possible time.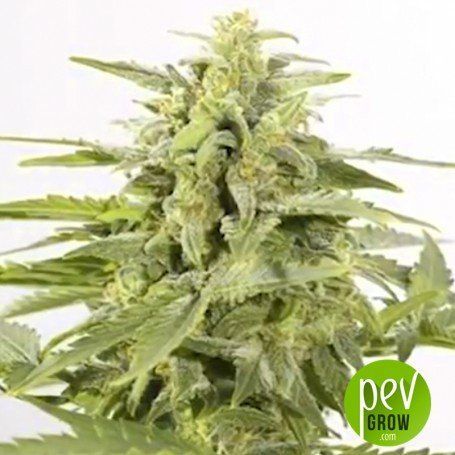 Buy Industrial Plant Auto CBD Spain Bulk Seeds
CBD Time Auto from PEV Bank
Autoflowering replica of the great CBD Time, very similar in every way to the normal version. The total growing cycle takes up to 11 or 12 weeks, but it is really worth it because each plant produces between 60 and 150 grams as a general rule. The percentage of THC never exceeds 1%, however CBD can even reach 20%.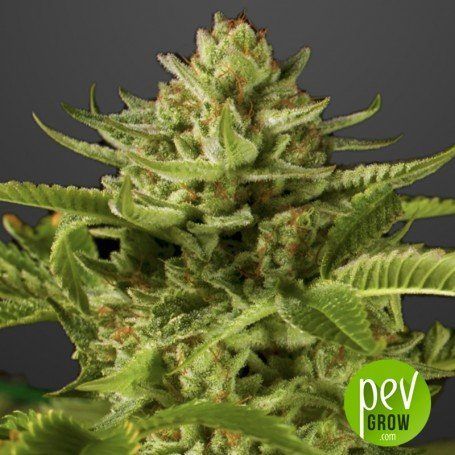 Buy CBD Time Auto PEV Bank
Red Pure Auto CBD by Sweet Seeds
Polyhybrid mainly indica, although it contains 40% sativa, its consumption does not cause psychoactivity thanks to the low THC content, which remains between 0.4% and 0.5%. Its cultivation does not present many difficulties, and anyone can achieve 450-500 grams/m2 indoors, or around 60 grams per plant outdoors. The most remarkable thing is its high level of CBD, which ranges between 15% and 17%.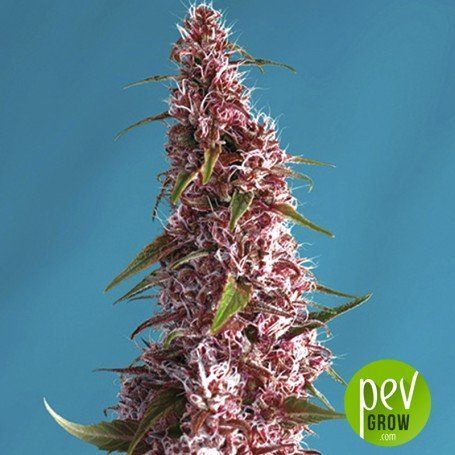 Buy Red Pure Auto CBD Sweet Seeds
Auto CBD Charlotte's Angel from Dutch Passion
The automatic version of CBD Charlotte's Angel contains a mainly sativa genotype, but its cultivation is easy thanks to the extra hybrid vigor it presents. The organoleptic properties are another of its strengths, especially for lovers of fruity flavors. But without a doubt, the most striking thing about these seeds is the high CBD they have, up to 16%, compared to the low THC that does not exceed 1%.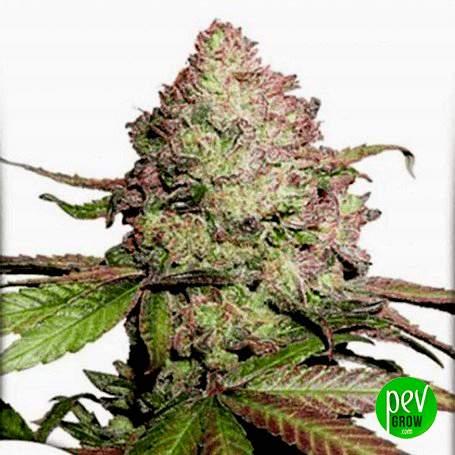 Buy Auto CBD Charlotte's Angel Dutch Passion
CBD 20:1 from Fastbuds
The first variety rich in CBD from this American seed bank specialized in automatic genetics, we think it is one of the most interesting, because its ratio between THC and CBD of 1:20 is not easy to achieve. They are plants with a floral and fruity aroma that need about 75 days of cultivation in total, but in this time they return a large harvest of 100% medicinal buds.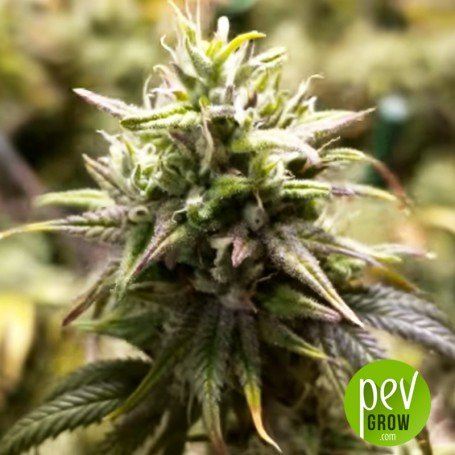 Buy CBD 20:1 Fastbuds
Solomatic CBD by Royal Queen Seeds
These CBD-rich autoflowering marijuana seeds arose from the collaboration between Royal Queen Seeds and Elite Seeds, so their quality is guaranteed. It is a cross between Diesel CBD and an Asian plant that also has high cannabidiol values. The flavor is very personal, with notes of pine and ginger wrapped in a sweet fruity background, a delight.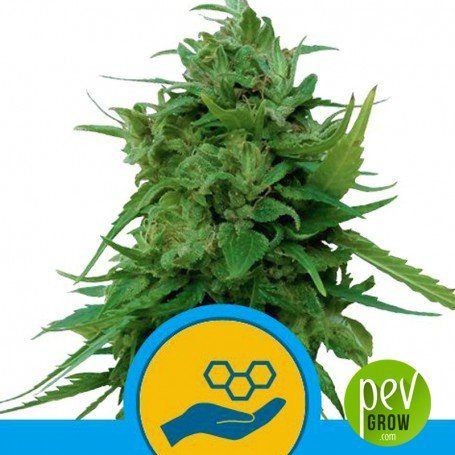 Buy Solomatic CBD Royal Queen Seeds
Alpine Delight CBD Auto by Sensi Seeds
This cross between Skunk#1 and Swiss Dream is one of the latest works by Sensi Seeds, and it is not just any variety as it is the paradigm of modern cannabis breeding, since at the same time it is autoflowering, feminized, rich in CBD, and with very low levels of THC. The aroma and flavor is very similar to that of the Skunk family, very pronounced, fruity, earthy, and slightly spicy.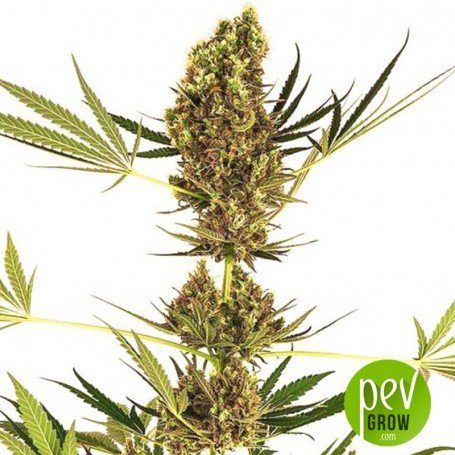 Buy Alpine Delight CBD Auto Sensi Seeds
Medikit Auto by Buddha Seeds
Autoflowering version of Medikit created by this expert bank in automatic flowering varieties, with a CBD level that reaches 20% and less than 1% CBD. Among its ancestors we have the legendary Blueberry, and it is really fast to grow and flower, so much so that it only needs about 70 days from germination to harvest. Its aroma is citrusy, as is its flavor, which leaves a very pleasant lemony aftertaste in the mouth.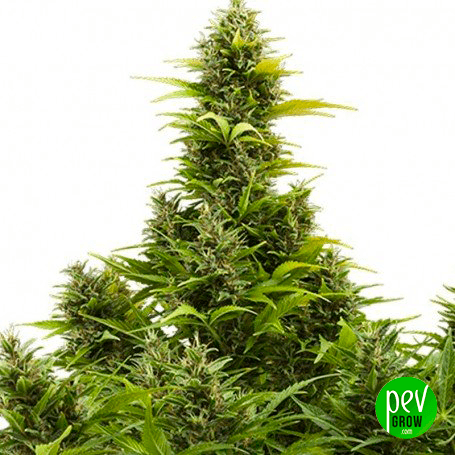 Buy Medikit Auto Buddha Seeds
CBDV Auto from Kannabia Seeds
Although the most novel thing about these seeds is their high concentration of CBDV, we wanted to include it in this ranking because it is also rich in CBD and hardly produces any THC. Combining CBD and CBDV enhances the entourage effect, making it a marijuana with many medicinal benefits but absolutely nothing high. The aroma is very subtle, but produces a smooth smoke with a pleasant flavor.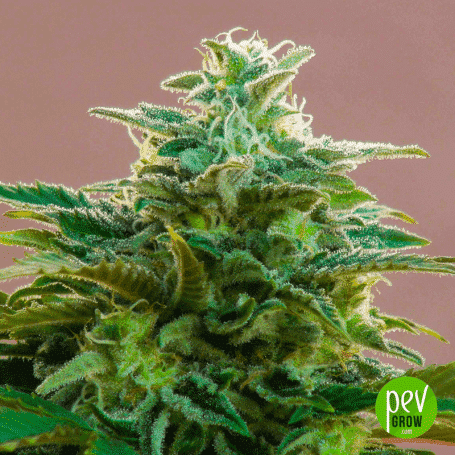 Buy CBDV Auto Kannabia Seeds
Gorilla Glue Auto CBD from PEV Bank
For cannabis lovers with a balanced chemotype between THC and CBD, we think that the best option currently available is Gorilla Glue Auto CBD. This is so because they only need between 8 and 9 weeks of cultivation in total, it offers a high yield of flowers and trichomes, its flavor is wonderful, and it produces a slight psychoactivity accompanied by a great general relaxation.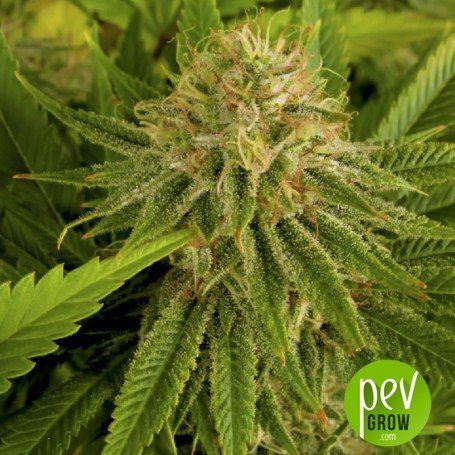 Buy Gorilla Glue Auto CBD PEV Bank
✅ Conclusion
Now you can get an idea of ​​which marijuana plants with a high level of CBD are most in demand by European growers.
Would you add any more? Your opinion is very important to me 😉
If you liked the article, I would appreciate its dissemination. Until next week?

Alan Martínez Benito
CEO of Pev Grow, expert grower with more than 20 years of experience.
In constant struggle for the regulation of cannabis, mainly in the medicinal field.
See more posts
← Terpenes for vaping, everything you need to know
The entourage effect of cannabis, pure magic →