Reading Time
7
minutes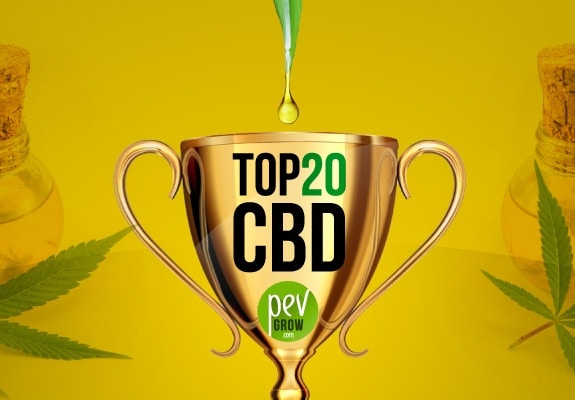 Dear reader, today I will tell you which are the most fashionable marijuana plants among medical cannabis users. This year its therapeutic use has been consolidated, so there is a more notable demand than in previous years, as a result of which we have a greater supply from the main seed producers
The banks are creating varieties whose CBD content is increasingly higher, all of them have the peculiarity of having a higher or similar proportion with respect to THC, in this post you will find examples of varieties with ratios between THC and CBD of up to 1:25. But before we get down to it, I'd like to give you a brief overview of some of the properties of this cannabinoid..
BENEFITS OF CBD
Join the Pevgrow cannabis family in our:
Cannabidiol (CBD) is present in marijuana plants, has been scientifically proven to be an excellent anti-inflammatory, providing great benefits to Alzheimer's and cancer patients, thanks to its power to inhibit and reduce the growth of blood vessels surrounding cancer tumors.
The progress of CBD has been spectacular in recent years, as it also helps to treat diseases such as epilepsy by minimizing seizures, it also stimulates some patients in depression and anxiety disorders as well as being a good analgesic and anti-inflammatory to combat pain and reduce vomiting and nausea
And now yes, I leave you with a selection of the 20 most commonly used cannabis strains for medicinal use.
TOP 10 FEMINIZED VARIETIES WITH CBD
CBD Time by PevBank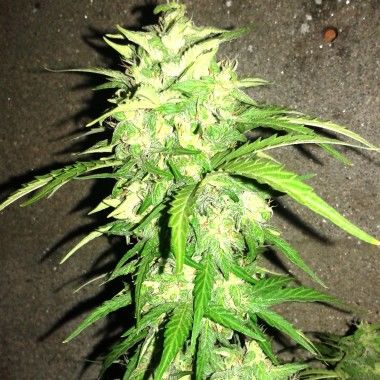 CBD Time of PevBank: The most special plant in this selection, its position is not random. This variety of marijuana reaches a ratio between THC and CBD of 1:25, its level of cannabidiol is over 20% while its concentration in THC is less than 1%. Its aroma and flavor is sweet with citrus touches, a real gastronomic whim. If you can vaporize their buds you will discover a whole range of nuances
CBD Jam by Delicious Seeds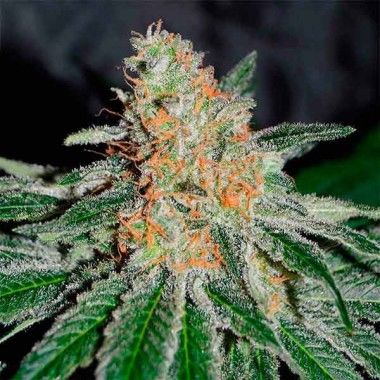 CBD Jam of Delicious Seeds, surprising for its exquisite sweet fruit flavor and its relaxing effect on the body, also has a CBD level of 12%. It can be used almost every day as it is hardly psychoactive, making it a great choice to carry on your daily routine while using the powers of this strain. It has a flowering period of about 55 days.
CBD Critical Cure from Barney´s Farm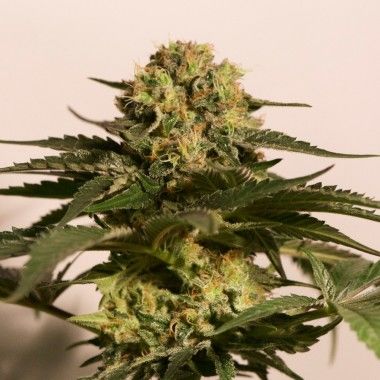 CBD Critical Cure by Barney´s Farm has a mild aroma with hints of Kush. This cannabis plant has a relaxing and anti-inflammatory effect that provides well-being and a very soft buzz as it has a CBD of 8% for only 5.5% THC. With a flowering time of about 50-60 days, this strain will give you compact, resin-filled buds.
One to One by CBD Seeds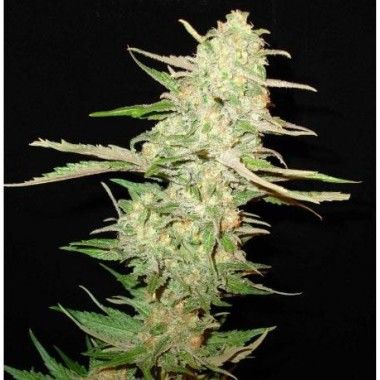 One to One de CBD Seeds has a strong, citrus flavor. It also has a balanced ratio between CBD and THC of 1:1. Ideal for treating muscular and inflammatory pain. In addition, the effect of its flowers, both physical and mental, guarantees you well-being, a joyful feeling and happiness. With a flowering period of about 8 weeks after which you can harvest up to half a kilogram per specimen outdoors.
Y Griega CBD by Medical Seeds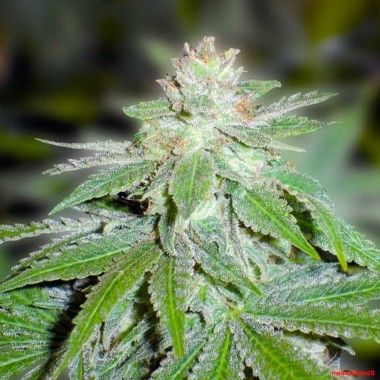 Y Griega CBD by Medical Seeds its taste and aroma is between acid and musky with hints of lemon juice. It has a flowering period of 9-10 weeks, indoors to get the best results I recommend you grow 16 plants per m2. You will collect some compact buds full of resin of the best quality.
CBD Mango Haze from CBD Crew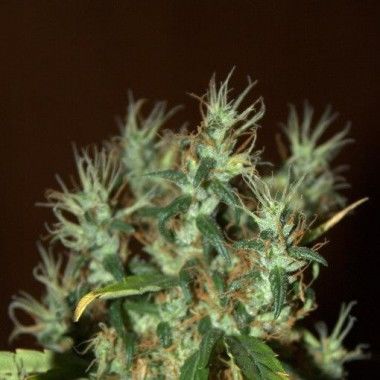 CBD Mango Haze by CBD Crew is a wonderful sativa with a sweet mango flavor. Its flowering period is about 10 weeks, after which you will obtain a more than reasonable productivity. It is perfect if you grow outdoors, even in cold, damp climates.
Big Bud by WorldPharma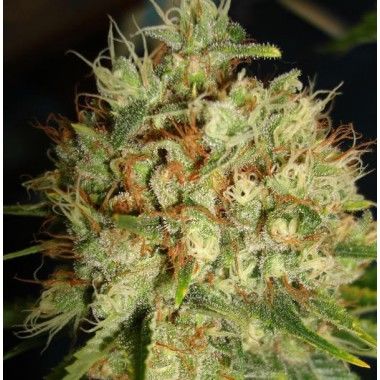 Big Bud by WorldPharma: This is one of the best indica of the cannabis scene, the Spanish medicinal seed bank par excellence has created a perfect variety for therapeutic users. Its flowers and leaves have a powerful antiemetic, analgesic and antispasmodic effect which is suitable for patients with Multiple Sclerosis.
CBD Warlock from Serious Seeds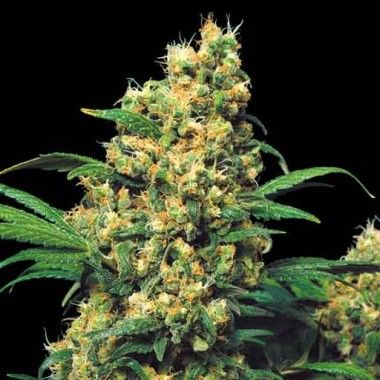 CBD Warlock by Serious Seeds: Ideal for indoor cultivation, this marijuana plant can be used with Scrog and SOG cultivation techniques to obtain the best quality crops.
It should be noted that CBD Warlock has an intense and powerful aroma and flavour, with sweet fruity notes and spicy nuances, it is a pleasure to taste.
Shark Shock CBD by Dinafem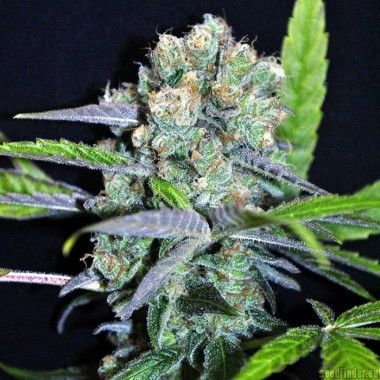 Shark Shock CBD by Dinafem has an intense and sweet and sour aroma and taste, a powerful physical effect ideal for treating muscle aches, insomnia and depression. Its CBD level of 6% is on a par with that of THC. Its flowering period is 8 weeks and it is valid both for indoor and outdoor cultivation
Blue Dream CBD from Humboldt Seed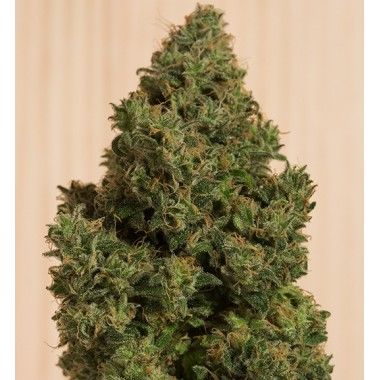 Blue Dream CBD by Humboldt Seed: One of the most productive plants in this selection, growers love it because of the purple colors its dense buds and leaves acquire during the flowering phase.
The taste and aroma is another of its strong points, combining a citrus background with hints of berries.
TOP 10 AUTOFLOWERING VARIETIES WITH CBD
CBD Lemon Potion Auto by Barneys Farm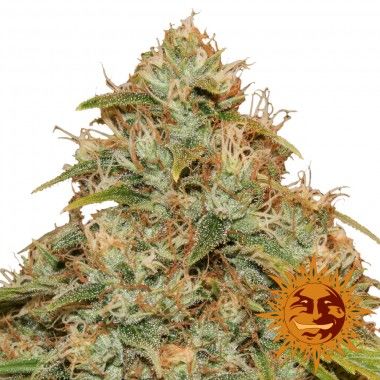 CBD Lemon Potion Auto by Barneys Farm: This autoflowering variety with a high CBD content will give you more than 400 grams/m2 of top quality flowers indoors. The aroma and taste of its buds is intense and spicy with lemon hints. A delight for the palate. Its effect is relaxing, clean and creative. Perfect for meditation, writing and painting.
Solodiol Auto from Elite Seeds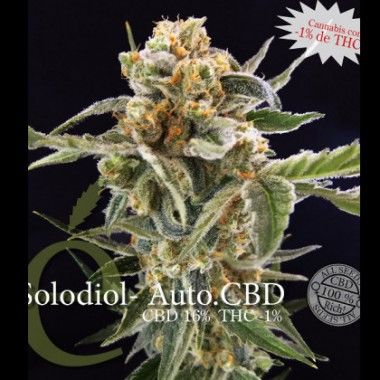 Solodiol Auto from Elite Seeds: The first auto with a THC to CBD ratio of up to 1:26, incredible but true. As a result, its effect is clearly medicinal, and its diesel flavour and aroma will take you to another dimension of pleasure.
Kali Mist Auto CBD by Pev Bank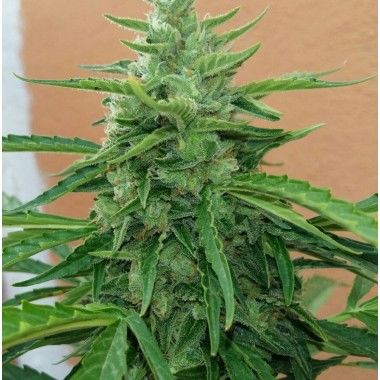 Kali Mist Auto CBD by Pev Bank: These cannabis seeds achieve what seemed impossible, to become a sativa plant with a CBD content of 9% and a growing cycle of only 75 days from germination. INCREDIBLE!?
Super Lemon Haze Auto CBD by Green House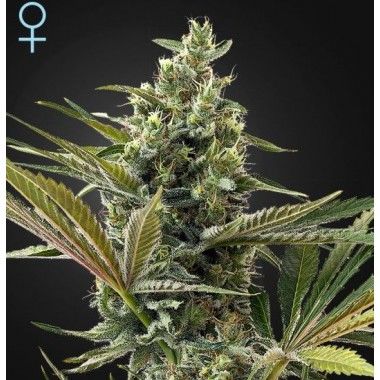 Super Lemon Haze Auto CBD by Green House: If you want a little fun, try this herb, the buzz of its flowers is stimulating and cheerful. In addition its organoleptic properties will captivate you, lemon, with spicy and fruity tones..
Haze Auto CBD from Dinafem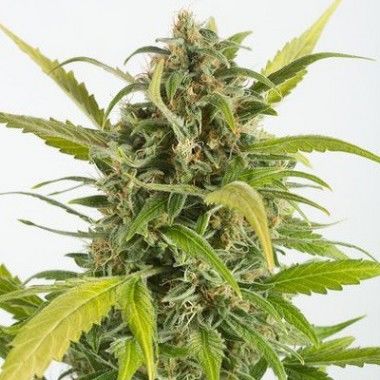 Haze Auto CBD by Dinafem gives us a Haze aroma and flavor with the best touches of incense and wood.
It has a CBD of 7% and a THC of 5.5%, which makes this marijuana more physically and mentally soft compared to traditional plants. It has a flowering period of 70 days, with which you can obtain up to 500gr/m2. Its medium size makes it a strong candidate if you don't have a lot of room to plant.
Sweet Nurse Auto CBD from Sweet Seeds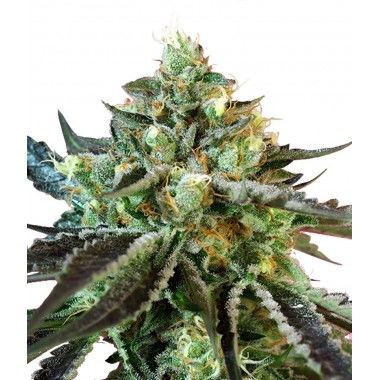 Sweet Nurse Auto CBD by Sweet Seeds: With a pot of 11 liters outdoors and 9 indoors you will have enough to get the most out of this medicinal plant. As if this were not enough, in only 2 months after germination it is ready to harvest. If you like Skunk genetics you are in luck, its flowers have a delicious taste of fresh fruit and citrus with spicy nuances.
Fast Eddy CBD Auto by Royal Queen Seeds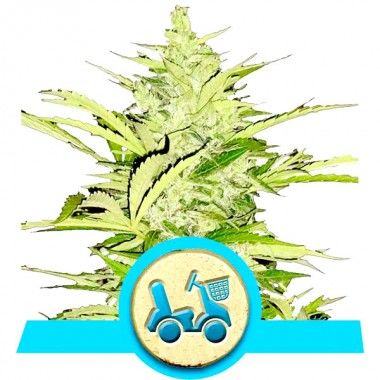 Fast Eddy CBD Auto by Royal Queen Seeds surprised the industry with this strain, for its birth they crossed Cheese genetics with Juanita La Lagrimosa and a Ruderalis. This mostly sativa auto variety will delight you with a taste and aroma of lemon, cheese and fresh flowers. Once you vaporize this herb you will feel happy and relaxed. Enjoy it. Enjoy it.
Industrial Plant Auto CBD from Dinafem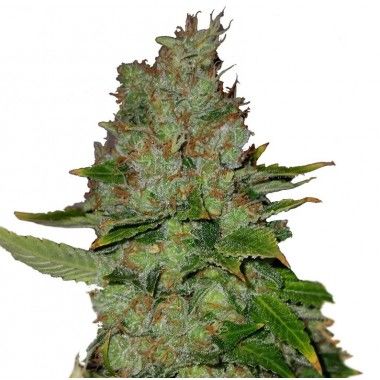 Industrial Plant Auto CBD from Dinafem has a fresh fruit, lemon flavor and aroma with spicy hints that will take you time to forget. With this ganja you will achieve physical and mental balance, being recommended to relieve joint pain, stimulate sleep or relax after a hard day's work.
La Rica Auto CBD by Elite Seeds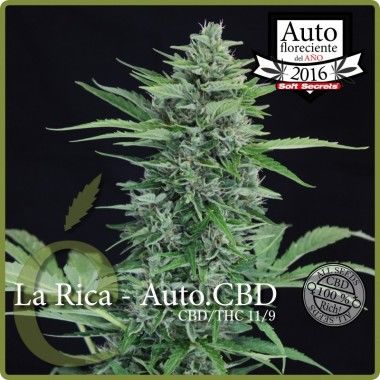 La Rica Auto CBD by Elite Seeds has become a reference for medical cannabis users thanks to its delicious taste and effect. The parity level of its cannabinoids, a ratio between CBD:THC of 1:1 and its fast growing cycle make it at least to be considered if you are looking for authentic therapeutic ganja.
Black Domina Auto CBD by WorldPharma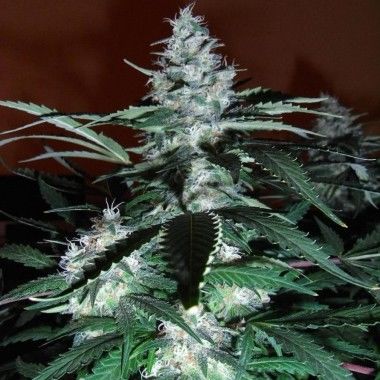 Black Domina Auto CBD from WorldPharma: One of the best auto version genetics of all time, so you can have your own medical marijuana in just 11 weeks from germination.
It is often used to minimize the pain of chemotherapy and radiation therapy.
Conclusion
Now you can get an idea of which are the marijuana plants with a high level of CBD most in demand by European growers.
Would you add any more? Your opinion is very important to me 😉
If you liked the article, I would be grateful for its distribution. See you next week.?

Alan Martínez Benito
CEO of Pev Grow, expert grower with more than 20 years of experience.
In constant struggle for the regulation of cannabis, mainly in the medicinal field.
See more posts