Reading Time
4
minutes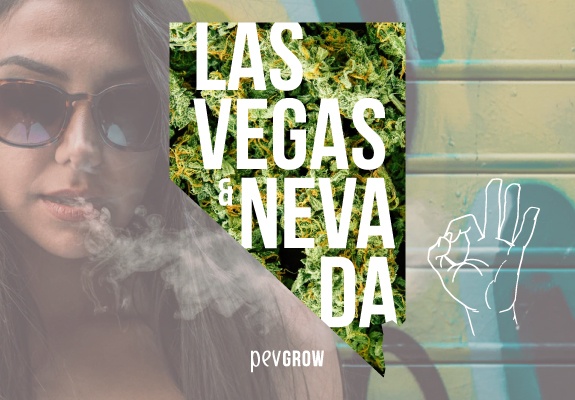 The answer is yes, but it is important to know the conditions so as not to incur any illegality. Now it is possible to buy buds or any product derived from cannabis in this state legally, whether it is for recreational or therapeutic use. But it is one thing to be able to acquire marijuana without problems, and quite another to go to a casino to smoke a joint while playing Blackjack.
🧐 Is it legal to smoke weed in Las Vegas?
Yes, but it can only be done in authorized places. It can be consumed legally in a private area and with the authorization of the owner, never in a public place, so we can forget for the moment to smoke a joint while watching the show of the circus of the sun, or inside a strip club.
We are sure that in a short time Nevada, and especially Las Vegas will be filled with lounges or lounges to consume cannabis, as is happening in the city of San Francisco. These places will further enhance the tourism sector, since until now it is difficult to consume quietly in some places.
Of course, it is forbidden to consume cannabis while driving, or to drive under the influence of this substance, or even to smoke a joint as a passenger, in a moving vehicle it is also prohibited.
🎯 How legal is medical marijuana in Las Vegas and the rest of Nevada?
First of all, it must be said that the state of Nevada embraced the wave of medical marijuana legalization in the USA more than 20 years ago, being one of the first to do so in this country. In 2000 they approved the law of initiation to therapeutic cannabis that allows patients diagnosed with certain pathologies to access cannabis.
From that moment on, people who qualify for some of the diseases in which cannabis has been shown to be effective, could grow some plants to cover their own consumption. Nevada created a file of registered patients, but it wasn't until 2013 that they passed a law to allow dispensaries to sell medical marijuana to the sick.
This law was launched in 2015, and since then many establishments of this type have been opened throughout the state of Nevada, especially in Las Vegas. This state was also the first to accept medical cards from patients from other states.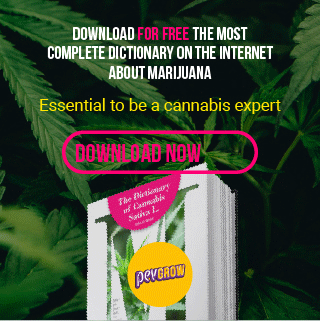 Free Download
Cannabis Dictionary
2023 Edition
Insert a correct email address
You must accept the privacy policy
SITE OF SHOPS ONLINE S.R.L with CIF: B98262777 and address for notifications in C/ VEREDA MAS DE TOUS Nº 22 LOCAL C, 46185 LA POBLA DE VALLBONA, VALENCIA, Phone: 961658271 Email: customer(at)pevgrow.com
At the name of Consulting we process the information you give us in order to provide the requested service, perform the billing of the same. The data provided will be kept as long as the business relationship is maintained or for the years necessary to comply with legal obligations. The data will not be transferred to third parties except in cases where there is a legal obligation. You have the right to obtain confirmation as to whether SITE OF SHOPS ONLINE S.R.L. is processing your personal data and therefore you have the right to access your personal data, rectify inaccurate data or request its removal when the data is no longer necessary
✅ What are the requirements to access the state medical marijuana program of the state of Nevada?
It is essential to have the recommendation of a certified physician, who will examine patients and include them in the registry of the public and behavior division that depends on the Nevada Department of Health and Human Services. The doctor is in charge of diagnosing patients, and if applicable, demonstrating that they have one or more of the pathologies or diseases from the following list:
Cancer
Cachexia or emaciation syndrome
Glaucoma
HIV / AIDS
Addiction to opioids
Anorexia
Anxiety disorder
Autism
Autoimmune disease
Neuropathic conditions
Persistent muscle spasms, including those caused by multiple sclerosis
Seizures, including those caused by epilepsy
Nausea or severe pain
Any other chronic or debilitating medical condition as classified by DPBH, or upon acceptance of a request to add a condition to the Nevada list of recognized conditions..
🚀 Can you grow marijuana in Nevada for self-consumption?
Yes, but also with conditions, and it is important not to break the established rules so as not to have problems in this regard. Registered patients who have a medical card or their caregivers can grow up to 12 plants to cover the therapeutic consumption of these people.
Adults can grow up to 6 plants per person or 12 per household for recreational use, but only in homes that are located more than 25 miles from any licensed dispensary, and this is an increasingly difficult requirement, because stores that offer cannabis more and more are in this southern state of the USA.
✨ Buying legal marijuana in Las Vegas and the rest of Nevada
Any adult can legally buy cannabis in Nevada, whether they are resident or visitor, sick, caregiver, or playful consumer. The maximum amount allowed that can be acquired in a single purchase is 1 ounce (28.34 grams) of either recreational or medical marijuana, in this case it does not matter.
On the other hand, the taxes that are paid for the same herb are different, since recreational consumers pay a rate of 10%, from which therapeutic users are exempt, something that also occurs in other states.
Adults can possess legally up to 1 ounce of recreational marijuana (buds, topicals, or edibles) and up to 3.5 grams of concentrate, and patients or their caregivers up to 2.5 ounces (71 grams) of any type of product cannabis.

⛳ Where to buy recreational or medical cannabis in Las Vegas?
In the following list you can see the top 10 of the best dispensaries in Las Vegas according to users. And in this link you can see the address, telephone number, reviews, and many other data of these and other dispensaries throughout Nevada and the rest of the United States.
Las Vegas Emerald Essence
Planet 13
Reef Dispensaries
Essence Cannabis Dispensary
The Dispensary
The Apothecary Shoppe
Zen Leaf Vegas Marijuana Dispensary
Las Vegas Releaf
Oasis Cannabis
The Source Dispensary
⭐ Conclusion
If you are thinking of traveling to Las Vegas and you are a marijuana user, keep in mind all that you have read in this article. In Nevada you can buy buds, concentrates, extracts, topicals, edibles, and all kinds of cannabis products, but be very careful when consuming them, because otherwise you may have problems.
Legal marijuana in Louisiana What does the law say in this state? →