Reading Time
5
minutes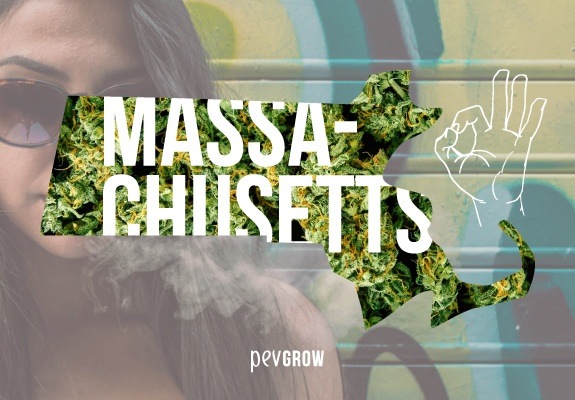 Now yes, in this northern state of the USA, both medical and recreational marijuana are legal for those over 21 years of age. But the fact that it is legal does not mean that it can be bought, cultivated, or consumed without restrictions, you have to follow a series of rules to avoid problems, and in this article you can see all the limitations.
⚠️ Since when is yerba legal in Massachusetts?
There are several moments that marked the recent cannabis history of this state, the first in November 2012, when the inhabitants voted in majority to approve the legalization of medical cannabis for patients who need it.
The second important date was in November 2016, when the necessary majority was achieved to also legalize recreational consumption for people over 21 years of age. Recreational marijuana sales began in 2018.
👾 Buy Cannabis in Massachusetts
The best way to buy cannabis legally in Massachusetts is getting close to an authorized dispensary. Most are concentrated in Boston, but you have many throughout the state. You can see those that are closest to your location, and you can also check customer reviews, address, schedules, and photos among other things.
Below you can see the top 10 of the best dispensaries in this state, according to the criteria of the civilized.com website:
NETA – Brookline
Sage Naturals – Cambridge
NETA – Northampton
Patriot Care – Lowell
Patriot Care – Boston
Theory Wellness – Bridgewater
Ermont – Quincy
Central Ave Compassionate Care Inc – Ayer
Garden Remedies – Newton
In Good Health – Brockton
🧐 Can you buy marijuana online in Massachusetts?
Good question, because power can be done, although it started out in an allegory way you could say. This is so because although the law did not allow the home delivery of marijuana, it did allow small amounts to be given away, as long as there is no charge for it. Under this premise, there were some dispensaries, and even specific delivery companies that did it, some charged $ 300 for a t-shirt, but a good pot of yerba came as a gift.
✨ Marijuana delivery in Massachusetts
This state now allows the online sales service and home delivery, and although at first it was only authorized to external delivery companies, thanks to pressure from many dispensary owners, in November 2020 a new law was passed to allow dispensaries themselves to deliver marijuana.
🎯 What is the legal amount of marijuana to buy and possess in Massachusetts?
This depends on the buyer, since if you have a patient card you can purchase up to 10 ounces (283.4 grams) at one time, or what is the same, the amount calculated to cover the consumption of 60 days. On the other hand, if the buyer is a recreational consumer, they can only buy up to 1 ounce (28.34 grams) in a single transaction.
But one thing is the amount that can be bought, and another is the amount that can be possessed. At home you can keep up to 10 ounces of marijuana, and outside the home up to 1 ounce, and if we talk about concentrates, patients can have the supply to cover 60 days of consumption, and recreational users up to 1 ounce in public and no more than 1.5 ounces (42.5 grams) at home.
🔥 Can you smoke marijuana in public in Massachusetts?
No, smoking weed in public is not allowed yet in this state, and possibly it will not be possible except in some places, because it is not a problem with cannabis itself, since smoking tobacco is also prohibited in many public places.
Vaporizing is also not allowed, except in a private setting, so it is best to wait until you get home or to the home of someone who authorizes smoking or vaporizing in their home or premises.
The interior of a vehicle is not considered a private space, so it is also forbidden to consume cannabis in that case, even if it is not in motion. Massachusetts laws allow its municipalities to decide whether to establish salons or establishments that allow smoking marijuana or consuming any type of cannabis product.
– Top 10 best lounges to consume marijuana in this state
Lookout Rooftop Bar
Boston Caregivers
Darryl's Corner Bar & Kitchen
New England Treatment Acces
Beerworks No. 3 Canal
City Winery
Applebee's Grill + Bar
Boston Police Department District C11
The Brown Jug
Buffalo Wild Wings
However, if you plan to visit Boston or any other town in Massachusetts, you should ideally find accommodation in one of the cannabis-friendly hotels in this state.
– Cannabis-friendly hotels in Massachusetts
The website budandbreakfast.com has created a directory with many of the hotels that allow the use of marijuana and other cannabis products in this state. Below you can see some of them, you will see their location and much more information.
Melodys Place Lodging Room #4
Eastgate Inn B&B
Sharon's Place 4 Pet, Smoke, 420 Friendly
First Floor New England Colonial
Melodys Place Lodging Room #2
✅ Is it legal to grow marijuana in Massachusetts?
Yes, home cultivation for self-consumption is allowed for people over 21 years of age, up to 6 plants per person, with a maximum of 12 per household. The harvest of these plants does not add to the maximum amount that can be possessed at home, but anything that exceeds one ounce must be locked up and out of the reach of children.
Medical marijuana patients or their authorized caregivers are allowed to grow the amount necessary to cover the 60-day use. In principle, a Massachusetts consumer can be self-sufficient with what he can grow, although this is not always the case.
I don't know if you know that Pevgrow is an online grow shop that sells everything you need to grow cannabis plants, and ships to Massachusetts and all other states in the USA. However, if you prefer to buy in a physical location, you have quite a few at your disposal spread throughout the state.
🚀 How to get a medical marijuana card in Massachusetts?
This medical cannabis patient identification card is reserved for patients who have at least one of the following diseases:
Cancer
Crohn's disease
Glaucoma
Hepatitis C
HIV / AIDS
Multiple
Parkinson's disease
SclerosisAmyotrophic Lateral Sclerosis (ALS) or Lou Gehrig's disease
Any other debilitating condition that the doctor considers can be treated with cannabis
If you have any of these diseases you need a doctor's certification to confirm the diagnosis. This doctor will give you a pin or identification number, with which you have to register in the Massachusetts medical program, also providing photos and documents that prove that you are a resident of this state. The next step is to designate an authorized caregiver in case you need it, since it is not mandatory.

☕ Conclusion
Massachusetts cannabis laws are quite permissive as you could see. Any consumer, whether recreational or therapeutic, has very easy access to quality marijuana, since it can be grown or purchased in one of the many authorized dispensaries. If you go to visit this state, remember that you have to respect the rules, that way you will surely not have any kind of problem.
Is recreational and medical marijuana legal in the state of Hawaii? →