Reading Time
4
minutes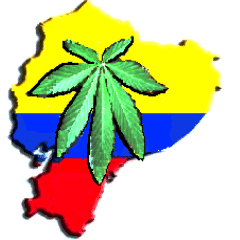 Production and distribution of cannabis in this country is prohibited, however you can smoke in some of its streets without the authorities can come to punish. Yes, the controls at airports are usually very strict.
For 3 years, Ecuador has a table of maximum levels for the drug. As far as cannabis is concerned, the consumer can carry, without it being illegal, up to 10 grams of marijuana. This regulation was based on an article of the Constitution in which it is said that addiction is a public health problem.
The State also committed itself in 2013 to develop public policy in relation to the supply or the person with additions. Since the Justice Commission of the National Assembly it is also said that this table is for carriers to small doses are not treated as criminals.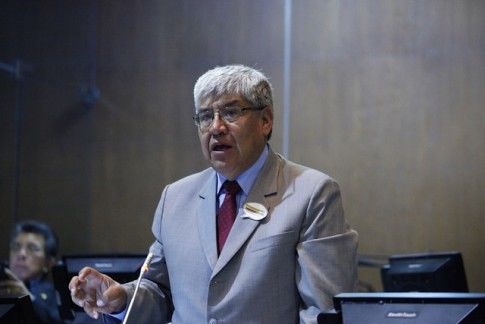 As it regards the marketing has also established a new scale with penalties ranging from 2 months in prison to 13 years. But for now has not occurred national debate on the legalization of marijuana. The absolute legalization has not yet been translated into a concrete proposal of citizenship nor politicians, although it would appear, with the appearance of this table consumption, which the state wants to tackle the drug problem otherwise unpunished as now, anyone that wear any minimum amount of substances until now not legal.
But it is clear that more and more voices in the public authorities are in favor of the non-criminalization of drug use in small doses. Few months, Carlos Velasco chaired the Ecuadorian Congress 'Commission for the Right to Health' makes even claimed that it is wrong to jail someone who uses drugs. "The treatment of the phenomenon of drugs in a repressive way, as was done in 1980 and 1990, when the prison was the only destination for the drug user, is absurd, "he said in his own facebook page. Velasco also said that we must treat and rehabilitate addicts and that we must educate the Ecuadorian citizens about the harmful effects of drug use. That is, we must carry out a less repressive policy as far as drug use is concerned. Also keep in mind that Ecuador looks very closely to Uruguay, neighboring country where it has regularized the market for marijuana.
Care at the airport
From the Spanish Foreign Ministry confirmed that police checks at airports and ports are very conscientious, and drug trafficking convictions behave in virtually all cases, many years in prison and heavy fines, though the amount seized is small. No packages that neither commissions nor accept, whatever its content, because they have come to detect cases of drug impregnated clothing. At present more than one hundred Spanish citizens serving sentences in prisons in Ecuador for drug trafficking. And Ecuadorian prisons are far from presenting minimum acceptable standards due to overcrowding, poor sanitation and the existing danger inside prisons.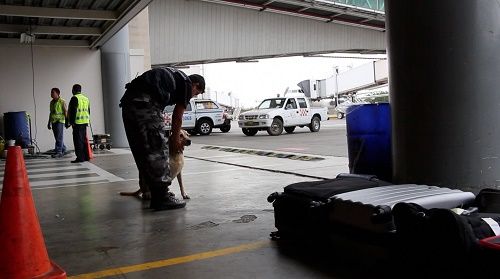 In some streets, you can smoke
In Ecuador it is illegal to grow and distribute cannabis, but the law is often more benevolent with personal consumption. You can have one or two marijuana cigarettes and smoke them because this fact generally will not become an offense. Sometimes the police would warn the person who is smoking a joint because most consumers are not only stopped and made ​​them a warning if it is the first time this situation occurs.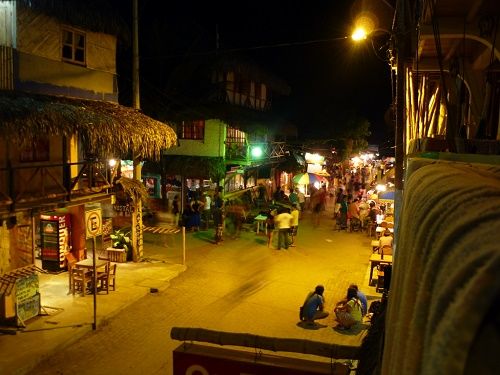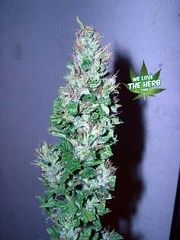 Moreover, in Ecuador you can be found in local signaling marijuana and can also find places to buy some cannabis. The price of marijuana in Ecuador, as in most places, depending on its quality. For example, one ounce of cannabis can cost around $ 10 if it is not of great quality, but the same weight, ie an ounce, can cost 200 or 300 dollars if it is of high quality.
The type of best-selling marijuana in this country is the Peruvian Skunk, a cannabis which has a good value for money as it is cheap and quality is quite acceptable.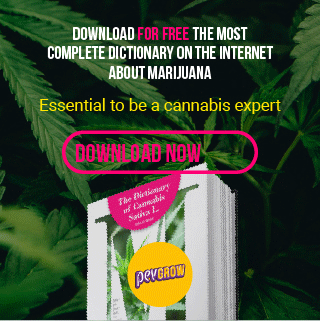 Free Download
Cannabis Dictionary
2023 Edition
Insert a correct email address
You must accept the privacy policy
SITE OF SHOPS ONLINE S.R.L with CIF: B98262777 and address for notifications in C/ VEREDA MAS DE TOUS Nº 22 LOCAL C, 46185 LA POBLA DE VALLBONA, VALENCIA, Phone: 961658271 Email: customer(at)pevgrow.com
At the name of Consulting we process the information you give us in order to provide the requested service, perform the billing of the same. The data provided will be kept as long as the business relationship is maintained or for the years necessary to comply with legal obligations. The data will not be transferred to third parties except in cases where there is a legal obligation. You have the right to obtain confirmation as to whether SITE OF SHOPS ONLINE S.R.L. is processing your personal data and therefore you have the right to access your personal data, rectify inaccurate data or request its removal when the data is no longer necessary
Marijuana, most consumed substance
A recent report says that cannabis is the most abused drug in Ecuador. The National Survey on drug use in the population aged 12 to 65 was conducted in interviewing over 10,000 people residing in urban areas of major Ecuadorian cities. More than 5% of respondents admitted having smoked marijuana at some time, being the most consumed in this country no legal substance. According to this study the age group most cannabis consumed is located between 36 and 45 years. 12% of respondents said that the drugs obtained by co-workers, 11% by phone with "merchants" of this substance, and 3% in concerts or football matches. Furthermore, according to this study, 35% of respondents answered that it would be easier to get marijuana.
Associations pro-legalization
All Ecuadorians who want to be informed on issues related to marijuana may consult the Ecuador cannabis association, a space which reports on all its medicinal, recreational, spiritual and industrial use and the rules derived in force in Ecuador around marijuana. Besides being a pro-legalization page spreads and written and audiovisual material is exchanged. Information for the self-managed culture for use and curative, recreational, ritual and mental consumption spreads.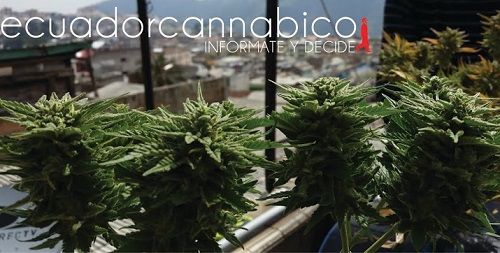 By Noelia Jiménez, Team Piensa En Verde

Alan Martínez Benito
CEO of Pev Grow, expert grower with more than 20 years of experience.
In constant struggle for the regulation of cannabis, mainly in the medicinal field.
See more posts
Legal marijuana in Louisiana What does the law say in this state? →