Reading Time
4
minutes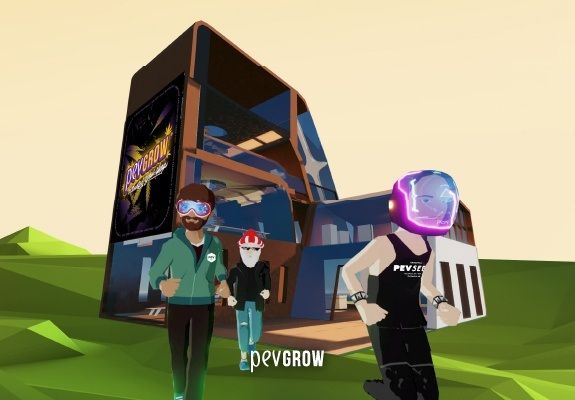 A virtual grow shop in the metaverse? It is possible that right now you are asking yourself this question, and it is that many people do not know that there is a new way of interacting that has many advantages over the physical and online world, as it opens the door to another dimension that offers a 'immersive experience incomparable.
⭐ What is a virtual grow shop or a metagrow?
It is a grow shop where all the products necessary for the cultivation and consumption of cannabis are offered, which instead of being a physical place or an online store like the ones we usually see, is practically in the metaverse, in this case Decentraland.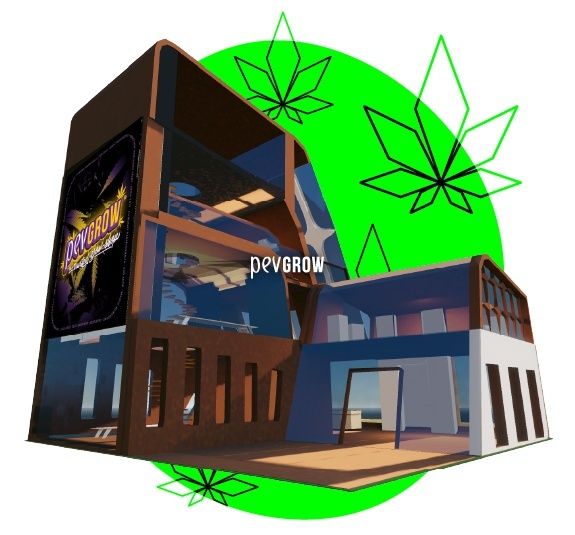 Until now, the only way to purchase material for a grow shop was through a physical store or by ordering online. Each way of buying has its advantages and disadvantages, the physical one is better because you can personally check the quality of the products, but with the impediments that you have to waste time, move and carry out the purchase. On the other hand, when you order online save time and effort, but you cannot control what you buy until you receive the package.
The virtual grow shop combines the advantages of online and physical stores, as you can browse products virtually, making sure you buy what you need, but without the need to physically travel. It may sound a little weird now, but over time you will definitely spend more time in the virtual metaverse than in the real universe.
⛳ Virtual grow shop Pevgrow in Decentraland?
It is a very suggestive and functional futuristic building, with multiple floors and different spaces where you can find many of the products that we also offer in our online grow shop, but I assure you that you have never seen how you can do it in Decentraland.
Upon entering you will find a room where you can access our social networks, see and interact with our latest posts on Facebook or Instagram, enjoy our YouTube videos, or access our Telegram channel, where every day we are more friends who feed the ENP community. In this same room you have 1 giant still image where you can check the best days of the month to carry out cultivation actions following the lunar calendar and another that shows our blog entries.
The entire ground floor is dedicated to growing shop produce, seeds from the best banks in the world, cannabis growing material, smoking accessories, utility items, merchandise Pevgrow T-shirts, coffee grinders, trays, key rings, mugs, etc. . and you can also access all categories of our store to view or buy the products you need. The flagship of Pevgrow is also in this same room, a special space of PEV Bank Seeds, where you can discover all the characteristics of our marijuana varieties in virtual and augmented reality, a unique experience that we are sure you will enjoy very much.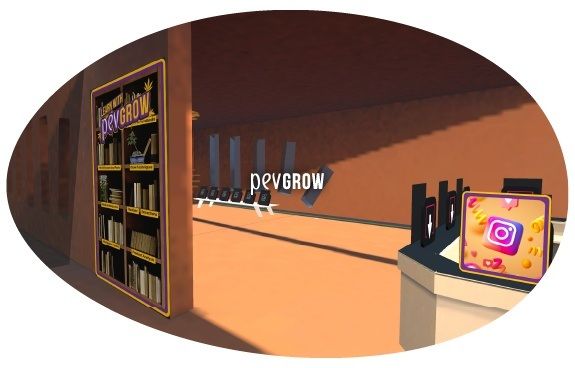 Going up to the second floor you will find a small meeting room, a room reserved for virtual meetings where you can enjoy a moment of intimacy with us or other metaverse users, to answer questions, specify things or whatever you need. In another room on this same floor, you have at your disposal the first virtual medical marijuana dispensary in the metaverse, where you can purchase CBD or CBG-rich flowers and extracts.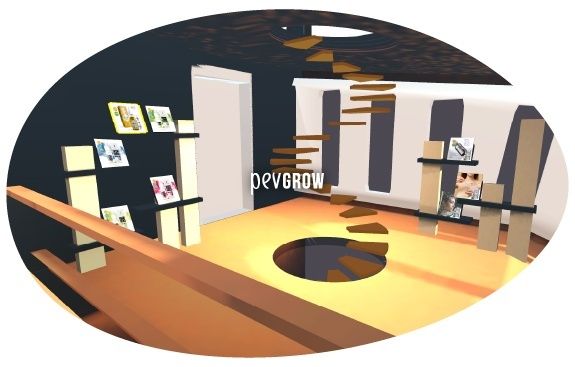 On the third and top floor of the first virtual grow shop of the Decentraland you will find our art gallery, a space cultural where you can enjoy the best digital artwork, both cannabis-themed and other NFTs by famous digital artists. Imagine being quietly at home smoking quality weed and enjoying these spectacular creations, it can be a very enjoyable experience.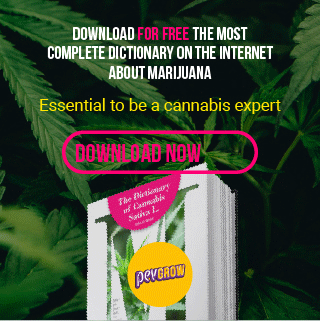 Free Download
Cannabis Dictionary
2023 Edition
Insert a correct email address
You must accept the privacy policy
SITE OF SHOPS ONLINE S.R.L with CIF: B98262777 and address for notifications in C/ VEREDA MAS DE TOUS Nº 22 LOCAL C, 46185 LA POBLA DE VALLBONA, VALENCIA, Phone: 961658271 Email: customer(at)pevgrow.com
At the name of Consulting we process the information you give us in order to provide the requested service, perform the billing of the same. The data provided will be kept as long as the business relationship is maintained or for the years necessary to comply with legal obligations. The data will not be transferred to third parties except in cases where there is a legal obligation. You have the right to obtain confirmation as to whether SITE OF SHOPS ONLINE S.R.L. is processing your personal data and therefore you have the right to access your personal data, rectify inaccurate data or request its removal when the data is no longer necessary
✨ The first grow shop of the best metaverse
Pevgrow is once again ahead of its competitors and proves to be at the forefront of the sector, adapting and expanding its services to reach its customers and friends in every way, in order to always offer the best to by all means, now also in the Decentraland metaverse.
You already have a number of items of unique utility we are preparing a collection of cannabis NFTs that will surely surprise you. These are just some of the many news we have prepared for you, stay tuned to our blog and social networks to be aware of everything, because I assure you that they are very interesting.
We are in Decentraland 200 metres from Genesis Square (-31,3) pevgrow.dcl.eth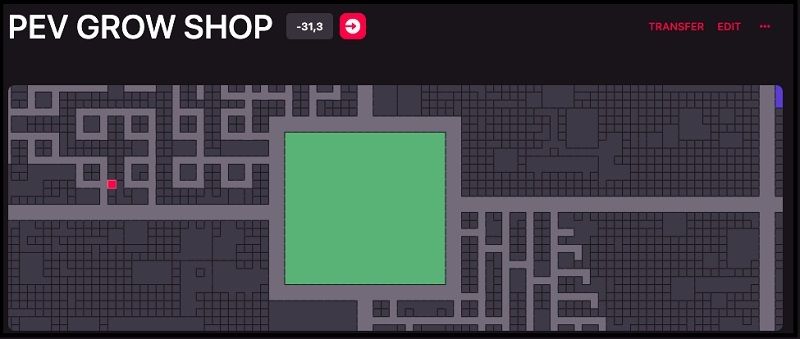 🚀 A new way to interact between the grow shop and growers
In our virtual grow shop the experience of buying cannabis items goes to another dimension, as you will be able to check all the characteristics of the products from multiple perspectives and with much more information than in as you would expect you can find in online stores. You can also benefit from unique offers, exclusive NFTs and some promotions we are preparing that you will surely love.
Still don't know Decentraland? You don't know what you're missing, because many of the best brands in the world are already present in this great metaverse, with virtual locations of all kinds, and now also Pevgrow through the first metaverse grow shop.
Come in and visit our virtual area:
Top 10 Cannabis Documentaries: A Comprehensive View →