Reading Time
2
minutes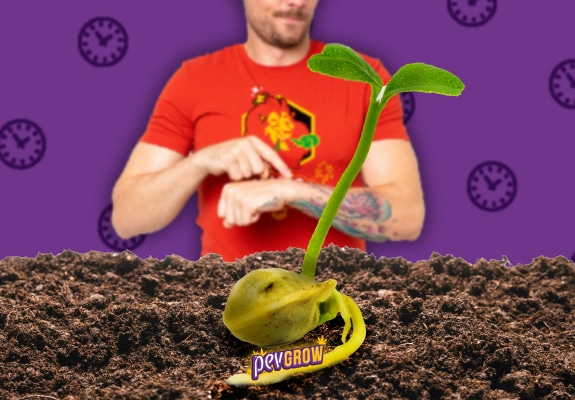 When it comes to cultivating marijuana, the germination process is the first crucial step to obtaining healthy plants. But how long does it take for cannabis seeds to germinate? The answer isn't as simple as a fixed number, as various factors can influence the speed of germination. In this article, we will explore the aspects affecting germination time and provide you with tips to expedite this vital process.
⭐ How Long Does It Take for a Cannabis Seed to Germinate?
The duration of marijuana seed germination can vary significantly due to various factors. Temperature, humidity, darkness, seed quality, seed freshness, and germination method are some of the elements influencing this process.
Factors That Can Accelerate or Delay the Process:
Temperature is one of the most critical factors. Marijuana seeds tend to germinate faster in a warm environment, around 24-28°C (75-82°F). Humidity also plays a significant role, as a humid environment of around 90% favors the breaking of the seed's outer shell. Fresh and high-quality seeds usually germinate faster than older or damaged ones. On the other hand, darkness is another factor that greatly aids germination.
⛳ Germination Time for Marijuana Seeds Depending on the Chosen Method
The germination method you choose can also influence how quickly the seeds sprout. Some methods, like germinating marijuana seeds between paper towels, can expedite the process by providing optimal conditions for the seed to absorb water and activate its germination process.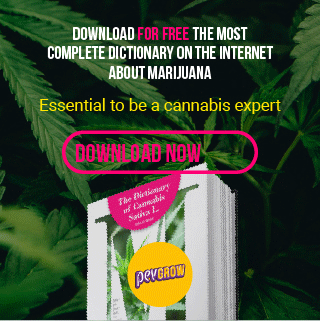 Free Download
Cannabis Dictionary
2023 Edition
Insert a correct email address
You must accept the privacy policy
SITE OF SHOPS ONLINE S.R.L with CIF: B98262777 and address for notifications in C/ VEREDA MAS DE TOUS Nº 22 LOCAL C, 46185 LA POBLA DE VALLBONA, VALENCIA, Phone: 961658271 Email: customer(at)pevgrow.com
At the name of Consulting we process the information you give us in order to provide the requested service, perform the billing of the same. The data provided will be kept as long as the business relationship is maintained or for the years necessary to comply with legal obligations. The data will not be transferred to third parties except in cases where there is a legal obligation. You have the right to obtain confirmation as to whether SITE OF SHOPS ONLINE S.R.L. is processing your personal data and therefore you have the right to access your personal data, rectify inaccurate data or request its removal when the data is no longer necessary
✨ How Many Days Does It Take for a Healthy Cannabis Seed to Germinate?
Under ideal conditions, fresh and high-quality seeds typically germinate within 3 to 7 days. However, it's essential to remember that marijuana varieties may have slightly different germination times, and depending on their storage state, they may have more or less vigor.
🚀 How to Germinate Marijuana Seeds Quickly
If you're looking to expedite the germination process, there are several techniques you can try. Gently sanding the seed's outer shell can facilitate water absorption and activate the germination process. Another method involves carefully cracking the seed open to expose the embryo, similar to how sunflower seed shells are cracked with teeth before consumption. It has also been suggested that adding a small amount of hydrogen peroxide to the germination water can enhance germination speed.
✅ Conclusions
In conclusion, the time it takes for a marijuana seed to germinate can vary based on various factors, but by following proper conditions and methods, it is possible to accelerate the process. Successful germination sets the foundation for a healthy and productive cultivation, so paying attention to each stage is essential.
🔥 Frequently Asked Questions About Cannabis Seed Germination Time
How long does it take for a germinated Marijuana Seed to emerge from the soil?
The period from germination to the seedling emerging from the soil can last from 2 to 7 days, depending on environmental conditions and marijuana variety.
How Long Does the Seed Need to Germinate?
The average duration for a germinated marijuana seed to emit a root is 1 to 4 days, although factors such as temperature and humidity can influence this.
Complete Guide to Bio Heaven: Usage and Dosage for Cannabis →