Reading Time:
3
minutes
Your plantation will grow healthy and strong without chemicals. You can make your own fertilizer at home and so you can get already developed.
If you are someone who has the time or like to make your own raw material, you can make your own homemade compost fruit peel. You can use any fruit peel (orange, banana, pear, apple …), you must crush and add some hot water, then have to cook the mixture in a saucepan for 20 minutes. Let cool and add the resulting mass in a row that we have previously done around the plant. Thereupon we cover the mixture with a little soil and watered. This type of fertilizer have different nutrients depending on the different fruits we use, as well, the banana peel provide potassium and orange vitamins, for example.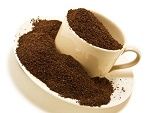 Another high-quality organic fertilizer, but, maybe not enjoy much acceptance is the use of animal faeces. This would be to collect animals dried feces (sheep, goat, horse, rabbit, cow …), pound them until they become almost powder and mixing the resulting mass with the substrate. It is actually a very effective method to create a high quality fertilizer.
The coffee grounds can also be a good organic fertilizer; must scatter on the substrate surface and the surface remuever slightly.
Compost
Join the Pevgrow cannabis family in our:
Today is widespread use of compost. It is to recycle all organic waste generated (with no cooked food waste). The benefits of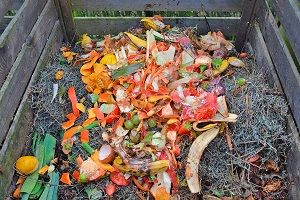 compost are many: to be one hundred percent organic favors marijuana properties, restores and increases soil properties and reduces necessary applying fertilizers alone as our plant provides all the nutrients you need. It also allows greater water retention and favors the presence of worms, very good for any crop.
Not serve to make compost salty canned, diseased plants, dog or cat feces, grease or any material containing chemical moieties. Nor are recommended to make this compost remains of fish, meat, dairy, oils or sauces. To make compost need to grind food waste into small pieces and place in a suitable container for composting we will be aired at least once a week. There will conveniently reach flood water without mixing. There often turn around to pick up oxygen and between 3 and 6 months, the compost is ready for use, the best time to collect the compost is in spring and autumn. It will be ready when detached earthy smell of forest, it is dark and not distinguish debris.
Organic products prepared
Maybe you do not own time or desire to make your own organic compound. If so do not worry because you have at your disposal a wide range of high quality prepared and very affordable. The Organik Enhancer THC is rich in organic and ecological product rich with amino acids whose function is to increase the amount of active ingredients in plants and the concentration of aromatic compounds, improving the organoleptic qualities of the plant.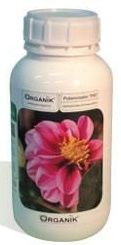 Another major product is the Organic Grow & Bloom food containing alfalfa, sugar molasses mixture, organic diluent and a balanced amount of trace elements. Nutrients product will harvest more resistant to all kinds of soil diseases, insects and pests cannabis and any climate errors by the grower.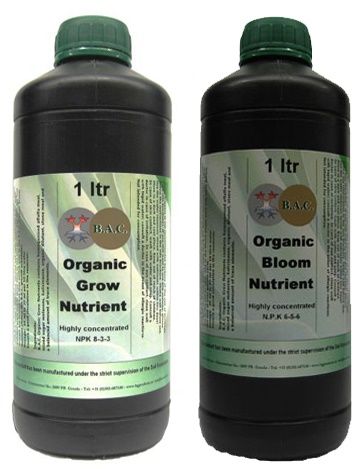 One of the most potent organic fertilizer is Plagron Fish Force, a bio-organic additive fact fish extracts. It is a powerful fertilizer that plays an important role in the cycle vegetative growth of marijuana. By using this additive regularly you give your plants grow at a rapid pace. Components accelerate the production of chlorophyll, this triggers a plant healthy, vigorous, and with an intense green color.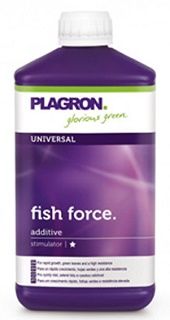 With this product the vitality of the plant is increased and helps to prevent the occurrence of diseases and pests in the cultivation of marijuana.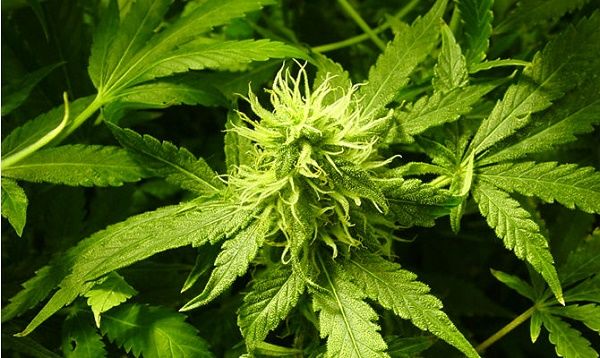 By Noelia Jimenez Team Piensa En Verde

Alan Martínez Benito
CEO of Pev Grow, expert grower with more than 20 years of experience.
In constant struggle for the regulation of cannabis, mainly in the medicinal field.
See more posts
Production of marijuana plants indoors and outdoors with different systems →