Reading Time
16
minutes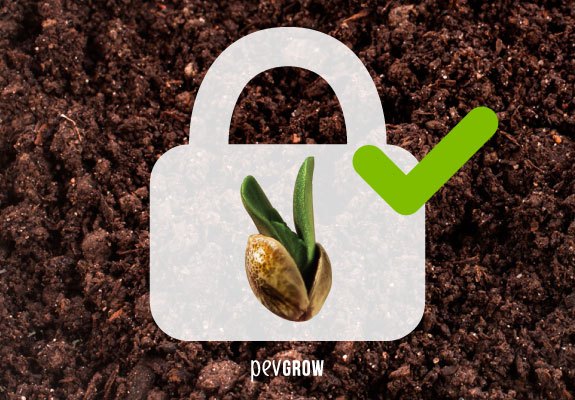 You can find different methods to germinate seeds of marijuana of sure form, but the primordial thing to consider is the temperature of the place where they are going to germinate, since the ambient temperature is what is going to guarantee the success of a harvest, since so much by excess or by defect, your varieties of marijuana can suffer the variations, therefore the best thing is to contribute a stable environment, watching that the seeds are between the 26ºC and 27ºC.
To germinate seeds of marijuana securely, put to soak your seeds of marijuana a few hours before, and in a tupper, places a base of wet napkins, without they get to soak, distribute the seeds above and cover them with other napkins in the same way. Close the tupper and place it on a heat source that does not become very high, an electronic device for example, and that does not receive much light. After a day or two, when you see that the root begins to emerge, you can pass them very carefully to a small pot.
For your seed plantation to be effective, you have to follow a series of steps, obviously, as with all plants, you have to provide them with water, to which you can add oxygenated water, which has anti-fungal properties and helps the water have more oxygen. Then you have to decide where you want the germination to take place, and make sure that the environment and temperature of the place is the right one
⭐ How to germinate marijuana seeds in an easy and homemade way?
A very easy and useful process, is to put the seeds in a glass of water and let them rest until you see that the root begins to come out, when this happens and very carefully, you can transplant them without introducing them very deep into the ground, allowing them to come to light.
How to germinate marijuana seeds in propagators?
There are some discs of pressed peat where the seeds can be germinated and it is one of the most used means.
In first place it is necessary to moisten the seeds in water, better if it is bottled, because the one of the tap contains lime that can spoil the seeds and let rest in a dark place during 48 – 72 hours until they throw the root.
Hydrate the germinators with mineral water and wait for them to swell, then make a small hole and put the root, leaving the head of the seed flush..
To maintain the humidified seeds, to a temperature of between 21ºc and 23ºC and under a powerful light..
To germinate seeds of marijuana in flowerpot, is another of the methods used at the time of germinating your roots, since it makes that the phenomenon known as gravitropismo takes place, that makes that in addition to growing to a more accelerated rhythm, causes the basipetal growth of the roots and that the leaves of the plant grow upwards
Leave the seeds to soak for at least 12 hours to properly hydrate the shell and sterilize the soil with quality substrates such as worm humus.
You should put one seed per pot, so that they do not get in the way, moisten the soil and introduce the roots. Leave the pots in a warm and dark place until you see that the plant begins to emerge, at which point you can place it in the light..
A very habitual practice between the Cannalovers, it is to conserve seeds of marijuana, in a box of conservation like for example the Box 00 Box, and later passed a time to germinate them, they are the known commonly as "old marijuana", but it is necessary to take into account certain aspects before you begin the culture.
If you've been careful about saving the seeds, you shouldn't have any problems. I always use the 00 Box, which, with its humidity control, provides an unparalleled conservation habitat.
-You will also have more options to germinate if the seeds do not have more than a year and a half, from that time, the shell is hardening and the chances of the root coming out dive.
In this video you can see how one of our experts gives you some basic tips on how to germinate your marijuana seeds
When is the best time to germinate marijuana seeds?
The best time to germinate marijuana seeds is spring. The temperature is warm but without being exaggerated, avoiding that your plants suffer an excess of light and heat that spoils them. In spite of it, if we have precaution, we can germinate seeds throughout the year.
Time of germination of seeds of marijuana
The time of germination of the seeds of marijuana, can be faster or less. It varies in function of many aspects, temperature, environment, genetics and age of the seed, method that you use for the germination, humidity, light, etc.
The seeds of marijuana can take to germinate, between 2 or 10 days, alone you must have patience and to watch that the conditions of the seed are the suitable ones, see, it is humidified and in a dark place.
✨ What are the different ways to germinate? Which is the best?
First, I'm going to do a review of the basic conditions that we must meet before we begin to germinate your marijuana seeds. The first condition to take into account to germinate your marijuana seeds, is to provide humidity, that is to say, water. This can come from the tap as long as its EC does not surpass 1, in addition its PH will have to be placed in a value near the 6, with a suitable temperature of approximately 22 degrees.
Later you must choose the method with which you want to germinate your seeds, which can be:
– To germinate seeds of marijuana by means of Jiffy o or Presses of Peat.
They are dehydrated and pressed peat tablets, are left to soak until they become a bag full of substrate. There are different sizes and coconut fiber instead of peat, and its main characteristic is that it retains a large amount of water, so during germination you should not water again.
– To germinate seeds of cannabis by means of Cubes of Wool of Rock.
If you opt for a hydroponic cultivation, no doubt germinate marijuana seeds in cubes of rock wool, is your best option, as they do not dirty the cultivation system and the seeds germinate very fast with this method. It dries very quickly, so you will have to constantly monitor the humidity.
– To germinate seeds of cannabis with Napkins of Paper.

This system is the most used by all to germinate marijuana seeds, especially because it is the cheapest and simplest. It simply consists of placing kitchen paper on a container such as a plate and humidify it, the more kitchen paper you put, the greater the humidity will be retained and less will have to hydrate later.
Once moistened, the seeds are placed on top and covered with another plate leaving space between them so that the seed breathes well. You have to keep in mind, that never ever the paper dries, so you have to be aware of the humidity.
– Germinate marijuana seeds with Propagation Tacos Rootit
The Rootit propagation blocks are like small sponges so that the seed takes root well. They are totally biodegradable. Their use is similar to rock wool taco.
How to germinate marijuana seeds in soil?
Germinate marijuana seeds in soil, is the method most used by the vast majority of growers, especially among growers who are not professionally engaged in growing cannabis. I am going to give you a series of advices and indications, so that you can germinate your seeds of marijuana in ground, without making mistakes and is everything a success.
Control the PH of the water and of the earth, with specific apparatuses for the measurement of the PH.
Prepare all the material before starting, Don't forget anything! You must have all the fertilizers and fertilizers you will need prepared.
Analyze your climate and the characteristics of your seeds, it is very important that you choose well. Because, you must know perfectly the characteristics of your seed, in order to get the best out of it.
If you use mother earth to germinate your marijuana seeds, you will obtain many better results, and if you place it in the zone of the suitable garden where it receives the hours of light that they need to grow strong and healthy, you will obtain a much greater productivity.

How to germinate with coconut fiber?
Germinating marijuana seeds with coconut fiber, is very effective thanks to the oxygenation capacity of the coconut, which helps a lot to the development of the roots, getting to obtain a 90% germination level. We are going to go step by step:
It works well the coconut fiber with the hands, so that not even a single compaction remains, to later place it in the flowerpot where we are going to make the germination.
Hydrate the coconut fibre very well, with quality water.
Once well hydrated, make a hole of no more than 1 cm to place the seed.
Cover the seed well, and add a couple of drops of water.
Now simply maintain a good hydration and stable temperature, leaving nature to run its course. The fundamental advantages of coconut substrate, is that they allow a greater root growth than other types of substrates, and collect moisture very well, your seeds will grow and become larger plants and therefore with higher levels of productivity.
How to germinate with jiffys?
To germinate seeds of cannabis with Jiffys is one of the most effective methods, and with more rate of success of all. The Jiffys or pressed peat are some germinators that are introduced in a hermetic receptacle and they are humidified until they reach their complete size, next a small hole is made in the center and the root of the seed is introduced that previously we will have left in soak during 24 hours in a glass of mineral water, that contains a PH of 6,5 to a temperature of approximately 20 degrees. This step is not essential, but it helps the seed to open more easily afterwards.
Then we must cover the container and let it rest in a dark place and at a warm temperature.
This method is very effective and provides a higher quantity of seeds that germinate correctly.

Toilet paper, napkins?
Without a doubt, to germinate seeds of marijuana in hygienic paper will not be possible, since the hygienic paper is designed to dissolve to the contact with the water and not to block the pipes of house, whereas the kitchen paper, is designed to absorb the greater amount of water possible, and this is what will cause that your seeds of marijuana germinate correctly..
Ah! I forgot, always bear in mind when you start the germination of your marijuana seeds with blotting paper, place 30% more of the seeds you want to germinate, because these methods are not infallible and some may not germinate.
Do we use a tupper?
The answer is yes! germinate marijuana seeds in a tupper, it will help you to conserve the humidity of the napkins where we have placed the seeds and in addition it will maintain safe in an environment where the temperature can be controlled much better than if you use a plate. In winter remember that it will be ideal, if you place the tupper on top of the TV, and you will get a pleasant interior temperature of about 20 degrees.
How to germinate with alcohol?
The use of alcohol to germinate marijuana seeds, can lead to the seeds die or burn, it is much better method to use oxygenated water where we will soak them, this will provide the seeds more nutrients and oxygen and will help in their growth
How to germinate in cotton?
To germinate your seeds of marijuana in cotton, has a procedure that is basically the same as in humid napkins, the only difference is that it is not necessary to cover the seeds above with another layer of humidified cotton, of this way, although they are in a closed receptacle, it is not necessary to open it neither to remove the layer of above to see if the roots of our plants have begun to leave, which is more favorable at the moment of allowing them to sprout.
To germinate with light or without light?
To germinate your marijuana seeds, it is necessary that they are in the dark, and once the roots have begun to sprout it is time to finish the process of germination of your marijuana seeds placing your plants under the light of the sun or under the focuses of your indoor culture, but until then, the plantation must remain in a closed and covered container and in a dark and humid place.

How to germinate with water?
Another of the methods to germinate your marijuana seeds, is using a glass of water, much more comfortable and easy to manipulate that to germinate your marijuana seeds in plate. You must place it in a temperate and dark place between 20-22 degrees, adjusting the PH of the water between 6,0 and 6,5 and later the seeds are sowed. You will have to change this water every 24 hours, or to throw a drop of oxygenated water to avoid that it rots
During the initial process of the germination of your seeds of marijuana in jar with water, these will float on the same one, but as soon as they begin to open between 24 and 72 hours, they will precipitate to the bottom. Once it has appeared already the root, it takes out of the water the cotton or the napkins, and plant them in the flowerpot to a depth of 0,5 to 1 cm.
Remember, that to germinate your seeds of marijuana in water, it is necessary that you use mineral water, although if the water of the faucet of your zone fulfills the requirements of PH you can use it also, but for quality I remain with the mineral water.
Why use hydrogen peroxide?
Using hydrogen peroxide in the process of germination of your cannabis seeds, brings benefits widely demonstrated and I'm going to detail. In the first place, in the case of opting for a germination of your seeds with water in jar, to contribute a drop of oxygenated water to him, avoids that the water rots, and it is necessary to change it every 24 hours. It also eliminates fungi and bacteria thanks to its anti-fungal properties, if you choose to pour water from the tap.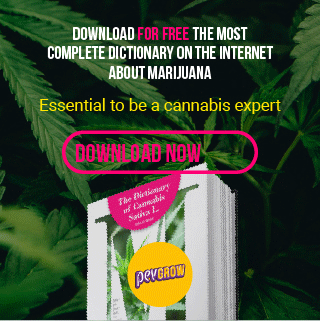 Free Download
Cannabis Dictionary
2023 Edition
Insert a correct email address
You must accept the privacy policy
SITE OF SHOPS ONLINE S.R.L with CIF: B98262777 and address for notifications in C/ VEREDA MAS DE TOUS Nº 22 LOCAL C, 46185 LA POBLA DE VALLBONA, VALENCIA, Phone: 961658271 Email: customer(at)pevgrow.com
At the name of Consulting we process the information you give us in order to provide the requested service, perform the billing of the same. The data provided will be kept as long as the business relationship is maintained or for the years necessary to comply with legal obligations. The data will not be transferred to third parties except in cases where there is a legal obligation. You have the right to obtain confirmation as to whether SITE OF SHOPS ONLINE S.R.L. is processing your personal data and therefore you have the right to access your personal data, rectify inaccurate data or request its removal when the data is no longer necessary
🚀

How to germinate with autoflowering seeds?

The autoflowering seeds, are the most cultivated varieties of the moment, especially for the short periods of flowering, and the strength that they present in front of their feminized sisters, and in times in which speed and time dominates our lives, they are acquiring an important notoriety.

Their germination process is identical to that of feminised or regular seeds, so you won't have to do anything different.
✅  How to germinate marijuana seeds fast step by step
Below we are going to see a daily monitoring of the germination of marijuana seeds between napkins, since from our point of view it is the fastest and safest way. Let's see a couple of tricks that speed up the process and greatly increase the chances of success:
We recommend germinating the seeds inside a heated propagator or greenhouse, if possible with a temperature of around 25º C. (This is a slightly higher temperature than recommended, but this accelerates the activation of the germ) and a humidity around 90%.
We place a plate inside the greenhouse, put a napkin or kitchen paper on top of the plate, put the seeds on the napkin (Separated at least 2 cm between them so that the roots do not get entangled)
We put another napkin on the seeds and now we have to moisten the whole with a nutrient solution that contains water, root stimulator, and 2 drops of hydrogen peroxide. (It can be moistened with water only, but this mixture accelerates germination and hydrogen peroxide also acts as a disinfectant) Moistening does not mean soaking, in the case of excessive humidity, the ideal would be to wring the napkins a little.
We close the propagator or greenhouse with its lid and leave its openings or windows closed to maintain humidity and heat, we introduce a thermo-hygrometer or its probe, and we plug the cable into the network to activate the heating.
From this moment the germination phase of the seeds begins, and you will say, How long does it take for a marijuana seed to germinate? It can last between 2 and 10 days, but as a general rule commercial seeds usually need between 3 and 6 days. It is recommended to open the greenhouse every day to check the condition of the seeds, and in passing we will check the humidity of the napkins in case it is necessary to moisten again.
Day 1: After approximately 24 hours we can open the greenhouse and carefully separate the napkin located at the top, and I say carefully because some seeds may stick or fall. The first day of the germination phase, as a general rule, hardly any changes will be seen, but if you look closely, some seeds will have acquired a darker tone, it is the sign that they are beginning to hydrate. Other seeds will look exactly the same as before they were put to germinate, because the shell that covers them can be different thicknesses, and those that are very thick take more time for moisture to penetrate.
Day 2: We opened the greenhouse and the whole to check the condition of the seeds, and the normal thing will be that those seeds that had not begun to hydrate, now look darker, and those that looked darker yesterday, today will be a little bigger, and if you look closely you will see that they start to open a little. The seeds have an oval shape, and if you look at their ends you will see that one of them ends up in a more pointed shape than the other, and that's where they start to open.
Day 3: When you open the greenhouse you may notice less humidity than the previous days, and you may have to moisten the napkins. Keep in mind that by maintaining a moderately high temperature (approx. 25º C) the humidity evaporates more easily, but it is really worth it because you can save several days of germination. Those seeds that had begun to open yesterday, today already show the tip of the primary root showing, and you have 2 options, sow them in the substrate now or wait for more roots to show. The writer of this likes to wait until at least 1 cm of root is visible to pass it to the substrate, but there are also people who prefer to wait until they see 2 cm or more. It is advisable to take the seeds with tweezers without touching the root, and remember that the seeds are buried in the substrate with the root facing downwards, at a depth of between half a cm and approximately 2 cm, and it is recommended to water with root stimulator and microlife without soaking the substrate. The seeds that yesterday had barely begun to hydrate, today we can see them larger and already opening, so we leave them germinating, close everything and continue waiting.
Day 4: We reopen everything to see the state of the seeds, and at this time the most normal thing is that all of them have already hydrated, and those that have not done so may never do so. The small ones usually germinate before the big ones, especially because of the thickness of their shell. If you have large seeds that after 4 or 5 days of germination continue without signs of hydration, you can try a trick that helps in these cases, which is to crack the seed with your teeth as is usually done to open a sunflower seed. The seeds that have already taken root can be sown just like we did with the first ones, and the first few days in the substrate it is advisable to keep the humidity between 80% and 90%, so it may be a good idea to put the pots in the same greenhouse.
Day 5: The germinated seeds that we planted in the ground 2 days ago begin to sprout from the ground showing their cotyledons, and from this moment it is crucial to put them under light so that they do not sprout. The ideal is that the first day the light is located at a distance of about 1 meter, the second day at 60 or 70 cm, and from the third we will bring the light source as close as possible as long as it does not exceed 24 or 25º C. We check the state of the napkins to make sure they are not dry or too wet, and we look at the seeds to sow those that have already taken root. Some seeds never germinate, since their viability depends on many factors such as age, conservation, germination method, or even the genetics of the plants, since degeneration influences germination power.
Day 6: The seedlings that have sprouted from the substrate will be watered with root stimulator and microlife every day or every 2 days, carefully moistening the substrate around the stem but without wetting the entire surface of the pot. Like every day, the germinated seeds that can be transplanted into the substrate are sown, and the rest are left to germinate. We review the data to verify that the humidity and temperature continue in the ideal parameters.
Day 7: If there are seeds that have not shown signs of hydration, it is very possible that they are not viable and will no longer germinate, because in some cases the embryo stops being dormant due to different problems. However, you can keep trying for a few more days, but as I said before, the vast majority of commercial marijuana seeds need between 3 and 6 days to germinate correctly. Normally, after 7 days this phase can be concluded, since most of the seeds will have germinated and will already be growing, so it is possible to move on to the vegetative growth phase.
Is there any difference according to the strain?
The germination of seeds of marijuana, is the same independently of the race, it will only vary the period of germination that has each variety, but the processes or methods of germination, are all universal, although some of them as we have seen above, they are specially indicated for certain type of culture, because it is where greater yield obtains.
How to use the lunar calendar to germinate my seeds?
For thousands of years the human being, used the different phases of the moon, for agriculture, and today the lunar calendar, is very important to be able to get the highest possible yield from your cannabis plants.
The phases of the moon can exercise a different force based on its position, in many aspects of life, including the cultivation of marijuana and all its stages, including the germination of cannabis seeds
The ideal lunar phase to germinate your marijuana seeds according to the lunar calendar, is the Fourth Increasing phase. During this stage the moon increases the power of its rays, to which the plants respond with increased foliage and root. The end of this stage is the perfect one to germinate your seeds, thus you will begin to plant it the first day of full moon.
We have an application of the lunar calendar that you can download HERE. With it you will know which is the best time to germinate and perform any action related to the crop
⛳ What to do if our seeds do not germinate?
If your seeds do not germinate, it can be the result of several badly executed actions, such as abusively moistening the seeds, or having the temperature above or below what is necessary. It is also possible that the seeds used were not prepared for planting. When these cases occur, we must start again with other seeds.
Remember that if you buy them at PevGrow, we guarantee germination (here more information). If they do not germinate and you have used a suitable method, simply return them to us in the original package and we will replace them immediately.
What to do after germinating?
When your marijuana plant has already germinated, you must pass it already to plantation. Be patient, because during the first week you will see practically no progress, but from then on, the events shoot at a crazy speed.
Is there a difference between winter and summer?
Evidently yes, to germinate your seeds of marijuana in summer, is the logical thing especially if you opt for a culture of outside, since the seeds of marijuana need to have a warm climate and a good dose of solar light, to be able to grow strong and vigorous.
It is always more advisable to start planting well into spring, as temperatures are ideal for the seeds to grab and can deliver their best version.
Also exists the possibility of germinating your seeds of marijuana in winter but for it they are necessary the greenhouses, or that during this epoch, you opt for cultivating your seeds of marijuana in cultures of interior.
👾 

Conclusion

All these rooting systems can be purchased in your trusted Grow shop and do your own tests to see which method works best for you personally, since as we have indicated only three of the forms of germination of cannabis seeds … and as they say out there, "every teacher has his booklet". ?

If you liked this article, share in social networks and I will be eternally grateful! We keep growing!

Also in the comments, you can share opinions and doubts that our cannabis experts will be happy to solve. Grow Cannalovers!

Alan Martínez Benito
CEO of Pev Grow, expert grower with more than 20 years of experience.
In constant struggle for the regulation of cannabis, mainly in the medicinal field.
See more posts
How to Germinate Marijuana Seeds in Soil →