Reading Time
4
minutes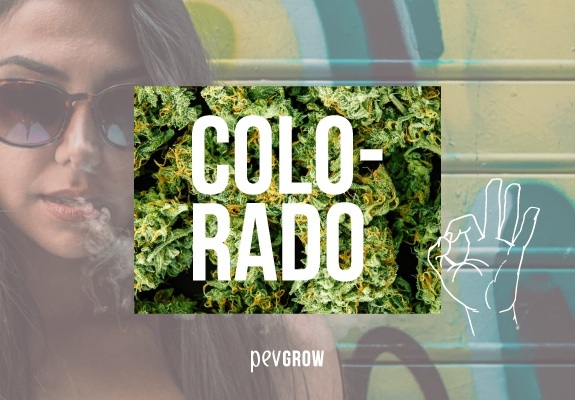 Yes, Colorado became the first US state to fully legalize marijuana, for both adult and medicinal use. In fact, it is one of the most permissive places in the world with this plant, and quality cannabis is quite easy to access, especially in large cities.
Amendment 64 of 2012 legalized the yerba for people over 21 years, thus the state of Colorado took a step forward in the normalization of the use of this plant, because until then had only few US states that allow consumption medicinal, but never recreational.
⭐ What is the legal amount of marijuana in Colorado?
The purchase limit is set at 1 ounce (28.34 grams) of buds, 8 grams of concentrate, and up to 800 mg of THC in edible format, regardless of whether you are a resident or visitor. In 2016 the law changed, until then you could buy up to 1 ounce of any cannabis format, but at that time the legislators calculated that concentrates and edibles contain a higher proportion of THC by weight, and established these amounts that they considered more appropriate.
This modification did not affect the possession of cannabis, therefore it remains as before, and the legal amount of marijuana that can be carried with you in Colorado is 1 ounce, in any format, buds, concentrates, edibles, etc.
Authorization card patients or their caregivers can purchase and own up to 2 ounces (57 grams) of buds, or even more if their doctor sees fit. Until 2016 tourists could not buy more than 7 grams at a time, but now it is equated with the residents of this state.
⛳ Where is it legal to buy marijuana in Colorado?
Although home delivery is allowed in this state, it still has to be approved locally in most cities, so the best thing you can do to buy marijuana in Colorado is to go to one of the many dispensaries that you have available, about all in Denver and Colorado Springs, but also in many other places.
To be able to buy legally you have to prove that you arelegal ofage, and in the case of underage patients, they need to authorize a caregiver who is in charge of buying their cannabis in these dispensaries, or in other specific ones for registered patients.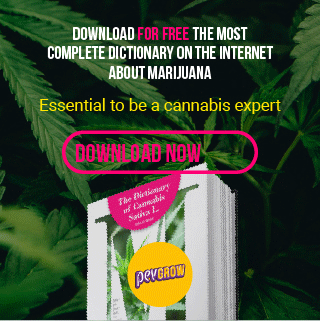 Free Download
Cannabis Dictionary
2023 Edition
Insert a correct email address
You must accept the privacy policy
SITE OF SHOPS ONLINE S.R.L with CIF: B98262777 and address for notifications in C/ VEREDA MAS DE TOUS Nº 22 LOCAL C, 46185 LA POBLA DE VALLBONA, VALENCIA, Phone: 961658271 Email: customer(at)pevgrow.com
At the name of Consulting we process the information you give us in order to provide the requested service, perform the billing of the same. The data provided will be kept as long as the business relationship is maintained or for the years necessary to comply with legal obligations. The data will not be transferred to third parties except in cases where there is a legal obligation. You have the right to obtain confirmation as to whether SITE OF SHOPS ONLINE S.R.L. is processing your personal data and therefore you have the right to access your personal data, rectify inaccurate data or request its removal when the data is no longer necessary
✨ Top 10 best dispensaries in the state of Colorado
The website Dontbeloud.com has created a ranking of the Colorado dispensaries with the highest value in customer reviews. Below you can see the 10 best classified, although it is clear that that does not mean that they are the best.
Local Product of Colorado – Denver, CO
Tweed Leaf – Colorado Springs, CO
Ballpark Holistic Dispensary – Denver, CO
LivWell Enlightened Health – Colorado Springs, CO
The Green Solution – Denver, CO
Good Weed – Colorado Springs, CO
Simply Pure – Denver, CO
The Tree House – Colorado Springs, CO
Native Roots Dispensary Academy – Colorado Springs, CO
L'Eagle Services – Denver, CO
👌 Is it legal to smoke marijuana in Colorado?
Yes, but only in the allowed places, in private homes, social consumption rooms, or private cannabis clubs, which are becoming more and more, since this state grants licenses to open premises of this type. The only problem is that they still cannot sell marijuana or cannabis products, so you will have to bring it from a dispensary.
If you want to find the best lounges or lounges for smoking cannabis in the state of Colorado,  you will also see where they are located, their telephone number, and their website.
Is it legal to smoke weed in public in this state?
Smoking on the street or in any other public space is still prohibited in Colorado, and carries financial penalties. It is also illegal to consume in a motor vehicle, and of course to drive under the influence of cannabis.
If you are a resident of this state, the ideal is that you consume marijuana quietly in your own home, or in any other private space where you have authorization to do so. In case you are a tourist or visitor, a good idea is to stay in one of the cannabis-friendly hotels in Colorado, and mark a map with the lounges or clubs where you can stop to enjoy a joint or dab..
📲 Is it legal to grow marijuana in Colorado?
Yes, although you have to comply with a series of rules. The maximum number of plants allowed per adult person is 6, but no more than 3 plants can be flowering at the same time. There can be no more than 12 floors in a home, regardless of the number of adults or consumer patients living there.
In some cases, doctors may request that a patient or their caregiver grow more than 6 plants, but the exact number must be duly recorded. Generally, this law is statewide, but there may be some cities or counties that regulate their own regulations regarding the cultivation or registration of therapeutic consumer plants.
In this state, the sale of is also legal marijuana seeds, as well as all the necessary elements for its cultivation and consumption. Our online grow shop ships to the entire territory of Colorado, but if you need an urgent purchase or prefer to go to a physical establishment, here you can see many of the hydroponics stores that you have available.
🚀 What are the conditions to get the access card to medical cannabis in this state of the USA?
As in other parts of this country, Colorado has a patient registry where you must register as a first step. The next thing is to get the recommendation of a doctor, who has to examine the patient to verify that he has any of the diseases that can be treated with cannabis. Then it only remains to designate a caregiver if necessary, and pay the annual fee, which is $ 25.
In the following list you can see the diseases that so far qualify as that can be treated with marijuana, and as you can see there are some of them that encompass many pathologies.
Cancer
Glaucoma
HIV / AIDS
Persistent muscle spasms
Post-traumatic stress disorder (PTSD)
Seizures
Severe nausea
Severe pain
Any condition for which a doctor can prescribe an opioid
Autism spectrum disorder
Cachexia or wasting syndrome

✅ Conclusion
If you like weed and don't know where Going on vacation, Colorado can be a great destination for you. You will like the ski slopes of Aspen, the Rocky Mountains, or cities like Denver for sure, but be careful with the federal territories of the state, since they have different laws. Keep in mind what you read in this article and you will not have problems in this regard..
Legal marijuana in Louisiana What does the law say in this state? →