Magnum Auto from Buddha Seeds Bank, autoflowering variety.
PEV Grow has the pleasure to present one of the autoflowering varieties plus powerful and productive of the cannabis scene. This plant grows fast with many branches, in the flowering period reaches a considerable size and gives us dense and compact buds covered with resin.
How to grow Autoflowering Magnum?
We do not recommend growing Magnum indoors in large pots, better with not too large pots, helping to control their height. Highly recommended for outdoor cultivation, there you can enjoy its full potential.
It also has a aroma and flavour very peculiar, with fresh and spicy touches. Not to mention its explosive power, it creates a cerebral high that rises to the point of uncontrolled laughter. Magnum is one of the best selling autoflowering in our endless catalogue. Now at an exceptional price.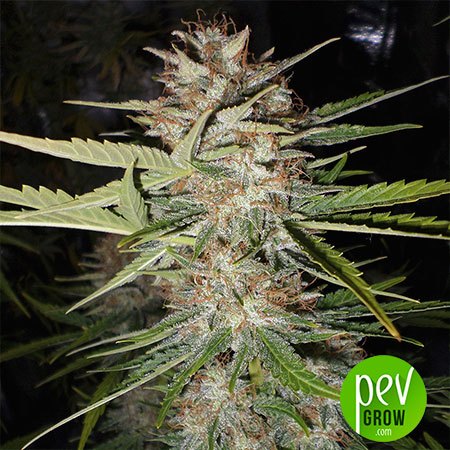 You may also be interested in: