At PEV Grow you can buy different types of terpenes, on the one hand you have the pure terpenes, directly isolated from the extract of the richest plants of the terpene in question. On the other hand, you have the terpenes of cannabis genetics, you will enjoy the taste and aroma of the most awarded strains like Blueberry, Gelato, Jamaican Dream or Jack Herer, among others.
In our laboratory in Valencia (Spain), we work with the steam dragging method and so we manage to reproduce the organic terpenes with the best properties, 100% ecological and THC free.
In addition to providing scents, flavors and effects, they are a perfect natural solvent, so terpenes can be diluted in any resin, e-liquids, food, beverage, perfume or cleaning products.
Pure Isolated Terpenes
Pure isolated terpenes are organic molecules that come directly from the plants, science has shown that many of them have medicinal properties, either on their own or when combined with each other and interact to enhance their effects.
Terpenes like
Alpha-pinene
act as natural expectorants and bronchodilators, while others like
Myrcene
have antidepressant and anti-inflammatory effects.
The ARAE brand has more than 25 different types of terpenes for sale in Europe . To those already mentioned above, others like Valencene, Citral, Geraniol, Linalool or Citronelol are others that will surprise you.
Terpenes with CBD
We wanted to put the icing on the cake and added to our catalogue ARAE's CBD Terpenes.
Now you can find all the best pure terpenes with 10% CBD, this way we get the famous entourage effect thanks to the synergy between cannabidiol and terpene.
One example, it is very interesting to see the different effect that the D-limonene with CBD has on the body compared to the Pinene CBD, the first one will activate and enhance your concentration, while the second one is perfect for relaxing and sleeping.
Terpene profiles of marijuana varieties
Cannabis strains have different flavors and aromas depending on their terpene spectrum. Some contain more than 200 types (Caryophyllene, Humulene, Eucalyptol, Delta-3-Carene, etc.). In addition to providing aroma and flavor, they have certain beneficial properties for the body.
If you use a terpene profile of an indica variety, diluted in an herbal extract, it will acquire the relaxing effects typical of indica varieties.
In our catalogue you will find over 100 different profiles of the best marijuana plants in history.

Can you imagine making a Jack Herer pizza or an Amnesia Burger? Well, now with terpene profiles that and much more is possible.
Cali Terpenes
Cali Terpenes, pioneer in the Spanish market, produces terpene profiles of specific varieties of cannabis, so you can enjoy the best of your favorite strains. With raw materials and 100% natural and organic extraction processes, without solvents or additives, they offer terpene profiles of varieties such as Gorilla Glue, Cheese or TNT Kush, Lemon Cookies or the Critical Jack, among others.
ARAE Strains Terpenes
ARAE is another Spanish brand with great projection that has specialized in terpene profiles of American varieties. Flavors such as Green Gelato, Gorilla Zkittlez, Hindu Kush, Bruce Banner #3 or Sour Girl, among others, will delight you with unparalleled flavor.
True Terpenes Terpenes
True Terpenes is an American company with a great reputation offering a wide variety of terpenes inspired by the most awarded cannabis strains in cannabis contests like Super Lemon Haze, Skunk, Tahoe OG, etc.
How do you use Terpenes?
Terpenes are very potent and should never be consumed, inhaled or applied to the skin without first being diluted.
In addition to being unpleasant to taste,
in high doses can constitute a health risk.
In addition to use in vaporizer e-liquids, terpenes can be used with essential oils for aromatherapy diffusers or mixed with other oils such as coconut oil.
Terpenes are not water-soluble, so they must be combined with other oils and resins, or with specific emulsifying agents such as sunflower lecithin.
The appropriate amount of diluted terpenes should not exceed 4 % for each gram or ml of herbal extraction. It is advisable to start with 1% terpenes and modulate the amount little by little until the desired result is obtained. For example, use approximately 3-4 drops of terpenes for every 10 ml of e-liquid.

Ideally use a pipette like the Standard T-Wick that we offer in this same category, since with it it is very easy to dose the terpenes without risk of spills. Below is a PDF with instructions for diluting terpenes.
Terpenes of all kinds for sale
Here you will find the terpenes you need, both pure isolates and specific varieties, from 0.15 ml. to 15 ml. even with added CBD. No other store offers such a variety of terpenes and, above all, with the quality that Pevgrow offers you.
Which are the best Terpenes brands?
If we rely on sales, in Europe the leading brand is Cali Terpenes and in America True Terpenes seems to be the best. In our website you can buy both Cali Terpenes and True Terpenes at the best price, and you also have the possibility to try the brand that is growing the most in the Spanish market, ARAE. For many users the best terpenes are those extracted directly from fresh cannabis plants. In this case it can be said that the best are those of Terpalchemy, which are obtained by distilling of marijuana plants naturally.
Buy cheap terpenes online
If you were looking for the best terpenes shop in the whole internet you have come to the right place, in our online grow shop you have the biggest variety, in all formats, and with the most interesting quality/price ratio.
So look no further, read the descriptions and buy the terpenes that best suit your needs.
Opinions and doubts about Terpenes
Leave us your opinion or ask us any questions you have about this category and participate in the draw!
Among all of you who comment or send us your questions there will be a bimonthly draw for a 50 euros voucher to buy in Pevgrow. What are you waiting for? Write now and participate!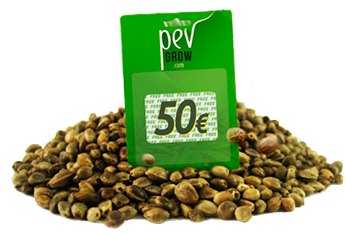 Customer Reviews