Dubble Gum
Reduced price!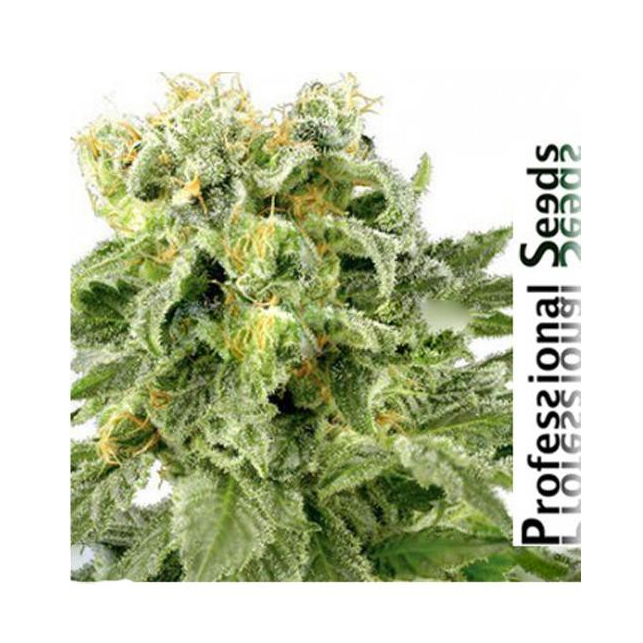 Description
PevGrow is proud to introduce the new variety from the renowned seed bank Professional Seeds, the Dubble Gum. This variety arises after crosses carried out under its own genetics until reaching a super stable and balanced variety.
Morphology
Dubble Gum is a feminized and hybrid seed, with a perfect balance between Sativa and Indica 50/50, growing at a medium height, not too branched, which will be loaded with compact buds and loaded with THC.
Production
This weed is a really productive variety, given the short flowering period of only 56-63 days, after which we can harvest between 450-550 grams per plant in outdoor crops and between 450-550 grams per m2 in indoor crops.
Aroma and taste
Its fruity taste is an authentic delight and its aroma with sweet touches is simply the perfect combination. A perfect formula, which will form an invincible tandem.
Effects
A marked balance is what Dubble Gum transmits to us, with moderate and pleasant relaxing effects combined with an open mind and a willingness to creativity. Perfect to enjoy day by day without any problem.
Cultivation
Suitable for outdoor and indoor crops, with a very remarkable cultivation facility, which makes it a very good option for beginners in this world.
In indoor crops we recommend you to use 7 litre pots, so that it acquires its greatest expression. In addition, if you combine it with a LEC lighting system, you will have the perfect formula. Ideally, you should apply a growth cycle of 18/6h and 12/12h of flowering.
In outdoor crops we recommend that you use and give importance to a good quality substrate, such as BioBizz Light Mix to grow strong and give buds of the highest quality.
At PevGrow, we are always committed to quality and that is why we bring to our online store only the best weeds on the market, and Dubble Gum certainly meets these requirements.
More info
Technical data sheet
Bank: Professional Seeds.
Type: Feminized.
Phenotype: Balanced Sativa/Indica hybrid.
Genetics: Dubble Gum.
H.N. Outdoor Harvest: End of September - Beginning of October
H.S. Outdoor Harvest: End of March - Beginning of April
Production indoor: 450-550 gr/m2
Outdoor production: 450-550 gr/plant
External height: 200-300 cm
Internal height: N/A.
Indoor flowering period: 56-63 days.
THC: 20%.
CBD: N/A
Data Sheet
| | |
| --- | --- |
| Features | Exterior |
| Features | Hybrid seeds |
| Features | Interior |
| Features | Pick & Mix Seeds |
| Features | High THC |
| Effects | Psychoactive |
| Banks | Professional Seeds |
| Type | Feminized |
Send us your questions! We are happy to help you.
There are no questions about this product, be the first to ask!
---