100 day satisfaction guarantee
Discreet delivery worldwide
Unlimited cash on delivery
Description
Play Text to Audio
Now in PEV Grow you will find the Vital Vaporizer, which you will love because it will be easy to transport, you can use it wherever you want, at any time and it will be simple to use, start to enjoy it !!!

The Vital Vaporizer is portable, very easy to use, put it into operation with its battery, which is of an excellent quality and durability, it will keep your device on for up to an hour and a half of use, at the same time you can enjoy it even if it's recharging, in only 2 minutes it will warm up and you will have your list boil, also it has an automatic shutdown, with this vaporizer you will only have comfortable and good moments !!!

To use it correctly you will only have 4 steps to follow:

1) Press the power button for 5seconds until.

2) On the front of the device you will have a button to accommodate the temperature as you wish up or down.

3) To finish you must open the nozzle that is at the top and fill with your favorite boils the camera, previously crushed, then close and wait a few seconds and begin to inhale.

 The vaporizer warn you  the battery that it needs to start flashing, the battery will last 60 minutes in a row.

Purchase this modern and efficient device, already available at the best price in your reliable grow shop !!!
Xvape Vital Vaporizer Features and Information:

Portable herb vaporizer
Dimensions: 12.5 x 2 x 2.5cm
1 hour autonomy
Charging via USB port
Bowl capacity: 0.3-0.5gr
Adjustable temperature 100-240ºC (212-464ºF)
Data sheet and characteristics
| | | |
| --- | --- | --- |
| Material: | | Herb |
Opinions and doubts about Vaporizer XVape Vital
Leave us your opinion or ask us any questions you have about this seed and participate in the raffle!
Among all those who comment or send us your questions, there will be a monthly raffle for a €50 voucher for your purchases at Pevgrow. What are you waiting for? Write us and participate!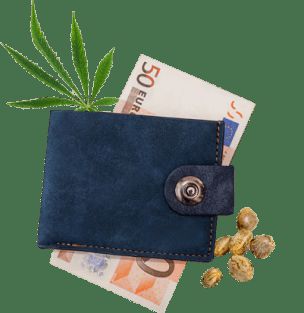 Customer questions Vaporizer XVape Vital