100 day satisfaction guarantee
Discreet delivery worldwide
Unlimited cash on delivery
Description
Play Text to Audio
This version of Pevgrow Premium Selection (Hemp Buds) choose for you the best seedless buds, usually flowers that are on the tips of feminized hemp plants.

In PevGrow we offer you, hemp flowers of various genetics, which come from industrial hemp seed plants, legal and certified, without psychotropic properties, retaining all its aroma and properties.
The Pevgrow team travels personally to the organic hemp crops in the province of Andalucia (Spain) to choose the best buds, testing their size, weight, quantity of resin and structure. Thanks to that meticulous selection you will be delighted with the best "legal weed" available today.
Its aroma and flavor is typical of the european old school, sweet and spicy, with earthy nuances. A delight for the most refined palates.
In addition, these selected buds have a high concentration in cannabidiol (CBD) and other cannabinoids such as CBG and CBC, and of course the THC level are below 0.2%.
This hemp strain is dioic, that is, we may separate male from female plants, thus, farmers separate both sexes in the same way as with regular marijuana seeds, to finally produce, at the end of their cycle, resinous buds, loaded with non-psychoactive cannabinoids and aromatic terpenes.
Precisely to keep all its essence, we prefer to sell flowers as nature produces them, not grinded.
It's not necessary say that if you have consumed this hemp wether in infusion or vaporized, and you are stopped by the police in an anti-drug control, of course, you will not be tested positive in THC.

Of organic and natural cultivation, they are ideal as a collector's item.

All the Hemp Flowers come in bags, free of branches and leaves.
Arae's technicians will publish the complete analysis of each cultivated batch, to certify that it complies with European regulations, and also for you have available its medicinal composition.
CBD content 10%.
THC content < 0.2%.
In Pevgrow we pride ourselves on offering innovative products that revolutionize traditional concepts.
Pevgrow sells Cannabis Sativa L. buds from crops obtained with authorised certified seeds Tiborzallasi strain, which is listed in the common catalogue of hemp strains for fibre in the EU, free from narcotic drugs and non-authorised substances.
Do not swallow. Keep out of the reach of children. No sale to children under 18 years of age. Store in a cool and dry place, preferably in the dark.
For questions on legislation concerning hemp cultivation:
CE Directive 2002/57/EC
CE Regulation 1420/98

AROMATIC OR ORNAMENTAL USE.
DO NOT CONSUME.
Data sheet and characteristics
| | | |
| --- | --- | --- |
| Brands: | | ARAE CBD |
Opinions and doubts about Hemp Buds
Leave us your opinion or ask us any questions you have about this seed and participate in the raffle!
Among all those who comment or send us your questions, there will be a monthly raffle for a €50 voucher for your purchases at Pevgrow. What are you waiting for? Write us and participate!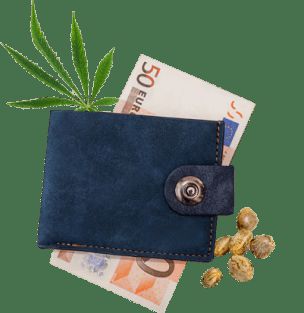 Customer questions Hemp Buds