ARAE CBD Oil Serum is a 100% natural skin oil, made from seed oil and hemp extract, rich in food grade cannabidiol (CBD). Perfect for massaging the face and moisturizing, avoiding the appearance of pores and treatment against acne.
You can also use it to eliminate eczema, psoriasis and even palliate muscle aches thanks to its analgesic effect.
ARAE Oil Serum CBD is a cosmetic with European registration number CPNP and authorized by the Spanish agency of medicine, now you will have the total confidence of acquiring a safe, effective and 100% legal product.
This product does not contain any psychotropic component (THC) and of course is free of any toxic residue. ARAE CBD Oil despite being a 100% natural product and its food grade ingredients, cannot be marketed as a food supplement.
What properties does CBD have for the skin?
*Decrease in pain, as CBD has anti-inflammatory properties.
*Helps reduce acne.
*Treats diseases such as atopic dermatitis as it is rich in Omega-3 and Omega-6 fatty acids.
*Helps combat aging.
CBD has mainly analgesic, anti-inflammatory and antispasmodic properties, without providing the psychoactive effects of THC. You can't imagine how many medicinal properties it has!
For its perfect conservation it is convenient that it is kept in the fridge once opened. Do not think twice and start enjoying your favorite plant, with this complete range of high quality hemp products ... Always think green!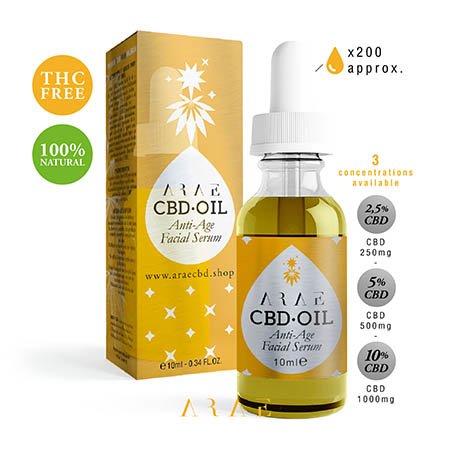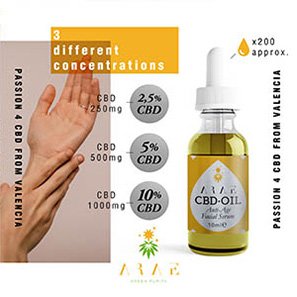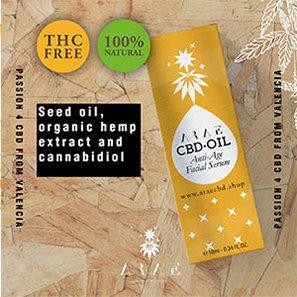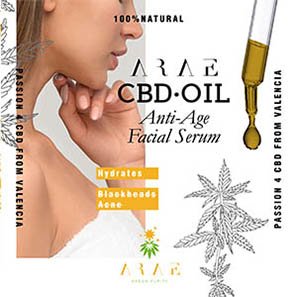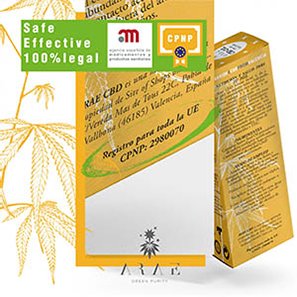 More information
Ingredients: Hemp seed oil. Hemp extract rich in CBD.
Available CBD concentrations: 2.5%, 5% and 10%.