Master Trimmer Tumbler 500
100 day satisfaction guarantee
Discreet delivery worldwide
Unlimited cash on delivery
Prepare to cart
$13,134.35
taxes included
Description
Play Text to Audio
With the bud peeler Master Trimmer Tumbler 500 you will save time and tranquility during the arduous task of trimming the leaves and cleaning your favorite flowers before harvest. If you are tired of manicuring by hand, here is the solution you need , and I assure you that you will never be able to leave your buds better in less time than this impressive machine.
What is the Master Trimmer Tumbler 500 peeler like?
It is made of stainless steel, it has a total weight of 90 kilos and measures 85 x 85 x 70 cm. It can process from 30 to 40 kilos of fresh material every hour, and if we talk about dry buds, clean from 6 to 9 kilos. But this model has an advantage over others, and that is that several Master Trimmer Tumbler 500 can be joined online to work in a chain and process up to 80 kilos of fresh flowers per hour.
The assembly and disassembly process is very quick and easy, something that is very interesting after each use for thorough cleaning. It has a very advanced cutting system, which uses 11 different blades to make 19,250 cuts per minute, something unattainable for many other models. It also incorporates an extractor that is responsible for sucking the cut sheets so that they are stored in a container.
Optionally, tapes are sold to join up to 4 models of Master Trimmer Tumbler 500, and which can be adjusted to speed up or slow down the loading and cutting speed. It is undoubtedly the most advanced bud peeler on the European market.
How do I use the Master Trimmer Tumbler 500 bud processor?
The first thing is to assemble all its parts and plug the cable into the mains so that it can work. It is important to place the machine on a flat surface for its correct operation, but thanks to the built-in wheels it will not cost you anything.
You have to cut the plants and remove the largest leaves, then the buds are put in and you will see how they move with the force of the turn, and as you put more amount they advance until they come out on the other side completely clean of leaves.
Technical Specifications
5 year warranty
Measurements: 850 x 850 x 700
Weight: 90kg
Materials: Stainless Steel
11 self sharpening blades
Motor power: 800w
Aspirator power: 1500w
Can cut fresh or dry material
Buy Master Trimmer Tumbler 500 bud peeler at the best price online
For all workers in the sector, CBD flower growers, club and association growers, here is the best investment you can make today, because it saves so much time that in 2 or 3 crops can pay off perfectly.
Video: Master Trimmer Tumbler 500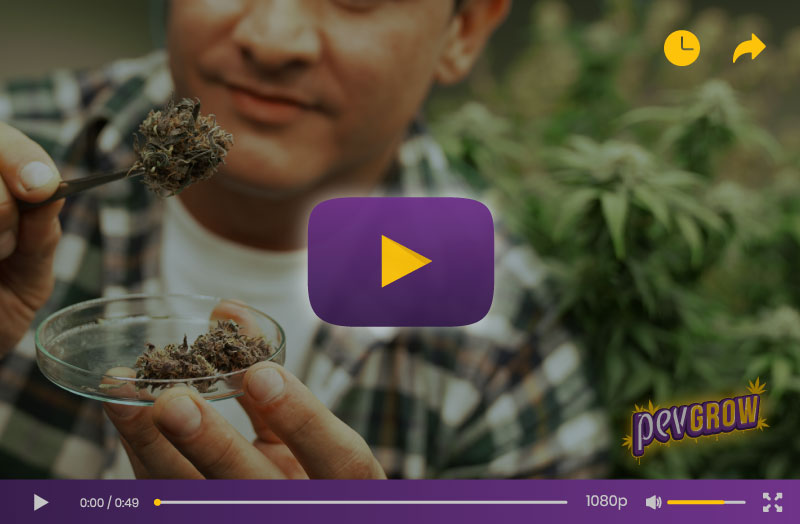 Opinions and doubts about Master Trimmer Tumbler 500
Leave us your opinion or ask us any questions you have about this seed and participate in the raffle!
Among all those who comment or send us your questions, there will be a monthly raffle for a €50 voucher for your purchases at Pevgrow. What are you waiting for? Write us and participate!