Treasure Coast mushroom growing kit
100 day satisfaction guarantee
Discreet delivery worldwide
Unlimited cash on delivery
Description
Play Text to Audio
It's never been easier to get magic mushrooms than it is now. Thanks to this cultivation kit you can harvest your own Psilocybe Cubensis mushrooms from the Treasure Coast variety in a short time and without doing anything. Do you want to know more about this strain? Keep reading...
The Treasure Coast variety comes from the south coast of Florida in the United States. This is a mushroom that grows quite tall, forming a long, thick stem, with a wide base and a brown and gold hat. It is not uncommon to find albino specimens in some of the many crops you can get with this variety growing kit.
They grow in groups, forming very showy bunches, at a good speed. It develops a high concentration of psilocybin, higher than many other varieties, and causes a powerful visual and psychedelic effect.
What does Supra GrowKit 100% Mycelium for growing Treasure Coast mushrooms contain?
Tupper with 0.3 US gal (1,200 ml) of sterilised rye substrate colonised with Treasure Coast strain
Air filter bag for growing
2 clips or tweezers to close the bag
Mushroom growing instructions
 Important:
In some mushroom kits a supplement is already included in the tupperware and in some kits you can find a bag that contains the supplement separately, in these cases you just have to add them to the tupperware and with a disinfected spoon you create a layer on top of the tupperware , thus we will achieve an exceptional surface for the appearance of the primordia, they are the first visible component of the fruit of a fungus.
How to grow Psilocybe Cubensis Treasure Coast mushroom kit
Take out the tupperware, remove the lid, wash it and save it for later
Take out the bag, pour 2 fingers of water inside it and add a jet of hydrogen peroxide (Ideally place the bag inside another larger tupper to avoid spilling water)
Cover the sides of the substrate tupper with tape or aluminum foil and put it inside the bag with water
Check if the bag is straight and with the open side facing up
Close the grow bag with the help of the clips
Place all the culture kit in a warm place, at

73.4 or 75.2 ºF. (

23 or 24 ºC.) where there is no direct light but residual light can reach it 
Spray water daily into the bag, not to the substrate, just to the walls of the bag
Every day after spraying water it is good to ventilate, you can help yourself with a cardboard fan, shaking from the top of the bag
How long does it take to harvest Treasure Coast magic mushrooms?
These kits are really fast, in just 1 or 2 weeks you will start to see heads coming out of the substrate. From the moment you see them appear they only take 1 week more to complete their growth, if conditions are good.
If the temperature is too low, it can delay the production, in some cases it can take up to 4 weeks to complete its cycle.
How to harvest mushrooms from Psilocybe Cubensis Treasure Coast cultivation kit
This is the best part of the crop. The ideal moment for cutting is when they break the hat, shortly after they release their spores. Not all mushrooms open their hats at the same time, you can wait until most of them have opened their hats to cut them all.
Before touching the mushrooms make sure you have washed and disinfected your hands and arms, and work in a environment as sterile as possible.
The best way to pull out the mushrooms is by grabbing them at the base, twisting them and pulling carefully so as not to drag part of the mycelium (that would delay the next crop).
What to do after harvesting Psilocybe Treasure Coast
These kits can give you several harvests if done right, simply reactivate the mycelium to produce again. To do this, you must add cold water to the tupper of the substrate, cover it with the lid that we keep and leave it submerged for 12 hours. This phase is known as "Cold shock".
After that time we opened the lid of the tupper by a corner and emptied the water, without draining. We introduce the tupper again in the grow bag and we start again, spraying daily until the next harvest, and so on until the substrate resources are exhausted.
Specifications
This culture kit comes prepared to produce, the ideal option is to use it as soon as possible not to lose vitality. If it is not going to be used immediately it is better to keep it in the fridge, it can last up to 2 months perfectly.
Each cultivation kit can produce 10.6-14.1 oz. (300-400 grams) of fresh mushrooms, divided among the different crops it can offer if properly grown. 





Sale to persons under 18 years of age is prohibited.
The breads are seeds for exclusive use for mycological, ethnobotanical or ornamental study
They are not for agricultural or food use. PevGrow is not responsible for the illegal use of these breads or seeds by third parties.

Opinions and doubts about Treasure Coast mushroom growing kit
Leave us your opinion or ask us any questions you have about this seed and participate in the raffle!
Among all those who comment or send us your questions, there will be a monthly raffle for a €50 voucher for your purchases at Pevgrow. What are you waiting for? Write us and participate!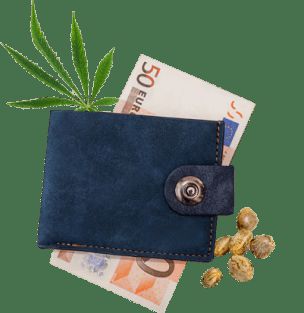 Customer reviews Treasure Coast mushroom growing kit