Reading Time
5
minutes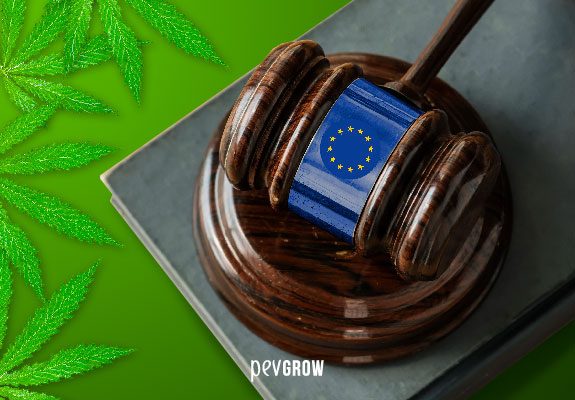 In recent years there has been an increase in demand and supply of products made from Cannabidiol (CBD), extracted from the Cannabis Sativa plant.
Products containing CBD are marketed as dietary supplements. However, we must not forget that, with Spanish legislation in hand, food supplements can only be vitamins or minerals, not plants
⭐

CBD in the European Union

In some EU Member States, plants are considered as food supplements and if the product is made in the European Union, the Spanish authorities cannot prevent the marketing of a food supplement made from medicinal plants in the EU. The Judgment of the European Court of Justice of 5 March 2009 in case C-88/07 (Commission v. Kingdom of Spain) on the free movement of goods and herbal products lawfully manufactured or marketed as food supplements or dietary products in other Member States made this clear.
➕ The CBD under the Vienna Convention
CBD is a substance obtained by extracting flowers from cannabis or other parts of the plant, but the flowers contain the highest percentage. CBD is not a psychotropic substance, so it is not included in the 1971 Vienna Convention on Psychotropic Substances, as is Tetrahydrocannabinol (THC), which is also found in cannabis flowers. However, since the CBD specifies the cannabis flowers, it must be kept in mind that the cannabis flowers are considered "narcotic drugs" and therefore strictly subject to administrative supervision.
According to the interpretation of the 1971 Narcotics Convention, it is clear that extractions from the flowers of the cannabis plant, irrespective of their percentage in THC, or whether they are male or female, are subject to supervision, even if the extraction is for the purpose of obtaining CBD (non-controlled substance) and not THC (controlled substance). The underlying point is that extraction can be used to obtain both types of substances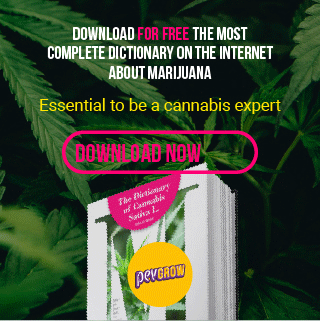 Free Download
Cannabis Dictionary
2023 Edition
Insert a correct email address
You must accept the privacy policy
SITE OF SHOPS ONLINE S.R.L with CIF: B98262777 and address for notifications in C/ VEREDA MAS DE TOUS Nº 22 LOCAL C, 46185 LA POBLA DE VALLBONA, VALENCIA, Phone: 961658271 Email: customer(at)pevgrow.com
At the name of Consulting we process the information you give us in order to provide the requested service, perform the billing of the same. The data provided will be kept as long as the business relationship is maintained or for the years necessary to comply with legal obligations. The data will not be transferred to third parties except in cases where there is a legal obligation. You have the right to obtain confirmation as to whether SITE OF SHOPS ONLINE S.R.L. is processing your personal data and therefore you have the right to access your personal data, rectify inaccurate data or request its removal when the data is no longer necessary
⛳

The sale of CBD in Spain

In Spain, the cultivation of cannabis, regardless of its percentage in THC, intended for the production of flowers for the extraction of any cannabinoid is subject to prior authorization from the Spanish Agency of Medicines and Health Products (AEMPS).

The CBD has been marketed for years in different ways: as a gift, souvenir, collector's item, cosmetic, food supplement and recently the drug (Epidiolex). Evidently these last two modalities are suitable for human consumption and are those that are subject to greater health regulations.
▶ CBD as a food supplement
The companies that sell it (or sold it) as a food supplement are the ones that can offer the most safety. As we said before, these products are required by law to meet some very important requirements so that it can be safe for human consumption. For example, the product has to come from a plant of ecological culture and free of heavy metals since in Spain permissions are not given to cultivate hemp for human consumption if it is not ecological culture, the non-organic fields of hemp are used for fibers or other necessities not destined to the human consumption. Another legal obligation is to comply with the label, since there are administrative sanctions for not complying with the label/content. Each product with its label must be registered in HEALTH to have control over the product and its traceability
Within this legal framework, or rather the absence of it, products containing CBD have been manufactured and marketed in Spain, and neither their manufacture, nor their marketing, nor their consumption is illegal, since they do not contain any controlled psychotropic substance.
✌ What has changed then?
We can speak of an "illegalization", somewhat absurd, because although the WHO recently made a recommendation strengthening the safety of CBD extracts, on the other hand, have banned its use as a food supplement. But it has only been banned as a FOOD SUPPLEMENT, which is how it is generally bought and consumed.
Directive 2002/46/EC of the European Parliament (transposed to our legal system by Royal Decree 1487/2009 amending Royal Decree 130/2018), defines food supplements as: "food products whose purpose is to supplement the normal diet and consisting of concentrated sources of nutrients (vitamins, minerals, amino acids, fatty acids, etc. ..) or other substances having a nutritional or physiological effect, in simple or combined form, marketed in dose form, i.e. capsules, tablets, tablets, pills and other similar forms, sachets of powders, ampoules of liquids, dropper bottles and other similar forms of liquids and powders to be taken in small unit quantities".
⚒ Prohibition on distribution
Well, just a few weeks ago AECOSAN (Spanish Agency for Consumption, Food Safety and Nutrition), has communicated to the regional delegations the prohibition of distribution of all food supplements containing CBD or cannabidiol until the European Union rules on the matter following guidelines of EFSA (European Food Safety Authority), agency responsible at European level for regulating everything to do with food, among other things food supplements. We must remember that the CBD is a non-taxed product, that is, it IS NOT ILLEGAL
The EFSA, has communicated to all the member countries of the European Union through its corresponding agency, in Spain AECOSAN, the immobilization of all products qualified as FOOD SUPPLEMENTS containing CBD. AECOSAN, through the Departments of Health of the different Autonomous Communities, has communicated to the companies in charge of its production or distribution that they paralyze these until Europe rules on the matter. Hence the activity of the Police visiting warehouses and laboratories, and removing the stored goods. In short, the affected companies in Spain should communicate the withdrawal of these products from all shops where they are offered for sale as food supplements. In this sense, EFSA bases its decision on the qualification of the CBD as "new food" without any regulation..
This does not mean that it is definitively prohibited, only until Europe regulates it. We do not know how long it may take, but it is to be expected that not much, because as we say, this situation is only one of the consequences of the European Parliament Resolution of last June (2018/0000(RSP)), relating to the use of cannabis for therapeutic use, and to which we refer you, where by way of example, was proposed to the Commission, among other things:
The need for the Commission and national authorities to make a clear distinction between medicinal cannabis and other applications of this plant; calls on the Commission and the Member States to address the regulatory and financial obstacles to scientific research into the use of cannabis for therapeutic purposes;
Calls on the Commission to draw up a comprehensive strategy to ensure the highest standards for research, development, authorisation, marketing and pharmacovigilance, as well as to prevent the excessive or improper use of medicines made from cannabis; stresses the need for standardisation and unification of products containing such medicines;
It calls on the Member States to ensure sufficient availability of safe, controlled cannabis for therapeutic purposes to meet real needs, whether locally produced in the Member States or imported;
⚠️ Conclusion:
It is therefore to be hoped that we will not in the foreseeable future have a specific regulation on the matter which will definitely clarify the sector, and which we hope will be progressive and will put an end to the current limitations resulting from the lack of regulation, especially of products made with Cannabidiol (CBD). But it can also happen that finally the regulation is aimed at considering Cannabidiol, as a medicine and not as a food product.

Alan Martínez Benito
CEO of Pev Grow, expert grower with more than 20 years of experience.
In constant struggle for the regulation of cannabis, mainly in the medicinal field.
See more posts
Top 10 Cannabis Documentaries: A Comprehensive View →