Reading Time
5
minutes
Easily and without having to buy the fertilizer, you yourself can make your own compost, saving money while improving the quality of the soil where plants and strengthen your marijuana plant.
Ecological is fashionable. Of that there is no doubt. But it is not why itself, but because it really is beneficial to our health and our environment, as well as being products of higher quality than those going through industrial processes, which, however natural to pretend to be, once they are manipulated, stop having all the properties you have those that are 100% natural and organic.
In the case of fertilizer issue we want to address in this article, is the same. Compost, that is how is called the ecological fertilizer or home is one that is made ​​from organic waste, solid or semi-solid material and that we all have at home, because after eating we accumulate it.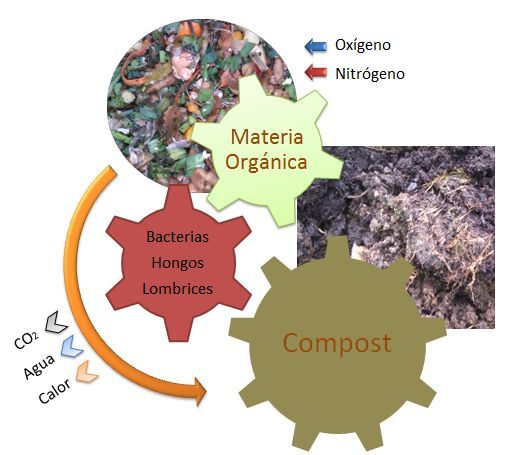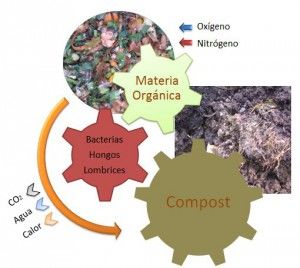 In fact, more and more municipalities and public and private organizations that add to the initiative of the fifth container. Definitely a step towards the conservation of the environment and therefore our health, wellness and natural future.
You, as cannabis grower you are, you too can join this initiative by using homemade compost for your plants. You'll save money because you will not have to buy it anywhere, your plants grow stronger and will have a fun time preparing, not forgetting, of course, your small contribution to the care of the natural environment around us.
Why use organic compost?
Besides the economic reason already mentioned, the most important thing is that your plants will grow much stronger. And is that being a 100% organic product, promotes its organoleptic properties. In addition, it provides them macro and micro nutrients, which means you have to use less fertilizer which would you use one that does not comply with these characteristics.
When the compost has more than one year, avoid known as "weeds" and serve as protector of possible radiation having solar and destroy bacterial life that would develop in a natural state in it. In fact, home compost is a true organic soil recovery. Why? Because bacterial life diversifies and improves soil properties and that I appreciate your cannabis plant.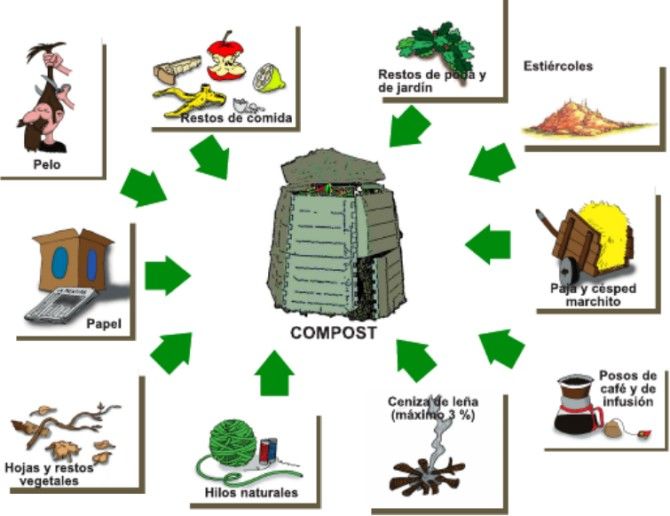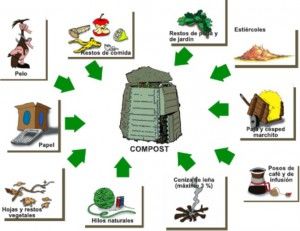 Preparing homemade compost
We have already mentioned that to prepare homemade compost, the main ingredient would waste we have in the household trash, everything is organic, of course, that approximately be 40% of what it contains our garbage bag (although this may vary depending on the mode of recycling each house).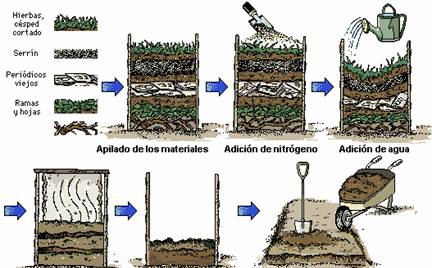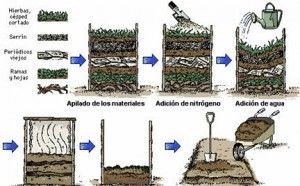 If you are unsure what is organic material and what not, we recommend that you take a look at the following link: http://www.inforeciclaje.com/reciclaje-organico.php . In Inforeciclaje.com you'll find all necessary information about recycling as well as some ideas to carry out this way of life, which should be a daily philosophy in life of all, if we want to preserve the environment for a long time.
Going back to the material you need to make your compost addition of organic waste you produce at home, you'll need:
Water: but you never have to stifle the mixture in water. Have poured to whether the amount of water that the final compost needs checks whether or dripping the mixture, introducing the hand, leaving only a few drops. If your case is the second, your compost will have an optimum level of water.
Nitrogen: you can get on Piensa En Verde or you can get grinding the remains of known green material that includes, among other products, food scraps, coffee grounds or garden prunings (yes, freshly made). Nitrogen serve to give the compost proteins necessaries for microorganisms.
Oxygen: it is necessary that the mixture can breath, ie penetrating oxygen for the microorganisms to survive and the mixture is optimal.
Carbon: it is made ​​from sawdust, hair, cardboard, paper, wood ashes, straw or dried plant remains. Paper and cardboard should be neutral.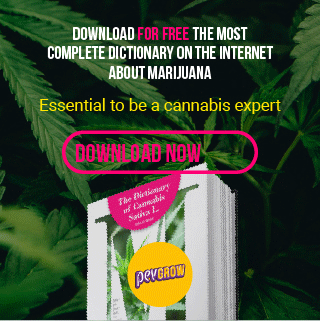 Free Download
Cannabis Dictionary
2023 Edition
Insert a correct email address
You must accept the privacy policy
SITE OF SHOPS ONLINE S.R.L with CIF: B98262777 and address for notifications in C/ VEREDA MAS DE TOUS Nº 22 LOCAL C, 46185 LA POBLA DE VALLBONA, VALENCIA, Phone: 961658271 Email: customer(at)pevgrow.com
At the name of Consulting we process the information you give us in order to provide the requested service, perform the billing of the same. The data provided will be kept as long as the business relationship is maintained or for the years necessary to comply with legal obligations. The data will not be transferred to third parties except in cases where there is a legal obligation. You have the right to obtain confirmation as to whether SITE OF SHOPS ONLINE S.R.L. is processing your personal data and therefore you have the right to access your personal data, rectify inaccurate data or request its removal when the data is no longer necessary
Composter
In this case you can make yourself with big drums no longer use that we will have to make holes for the mixture of compost can get the oxygen it needs and not die microorganisms, as we mentioned earlier. Another material is also used for this type of product is to create a space of about one cubic meter, with large wood or brick.
But certainly, and not because it is something commercial, but rather practical, what we propose is to buy the composter, and you will create compost quickly and easily.
At Piensa en Verde we have the model Vermicomposter that you should only spend 15 minutes a week, once you have made ​​the mixture, which we will make simple and traditional way, getting a high quality compost and naturally.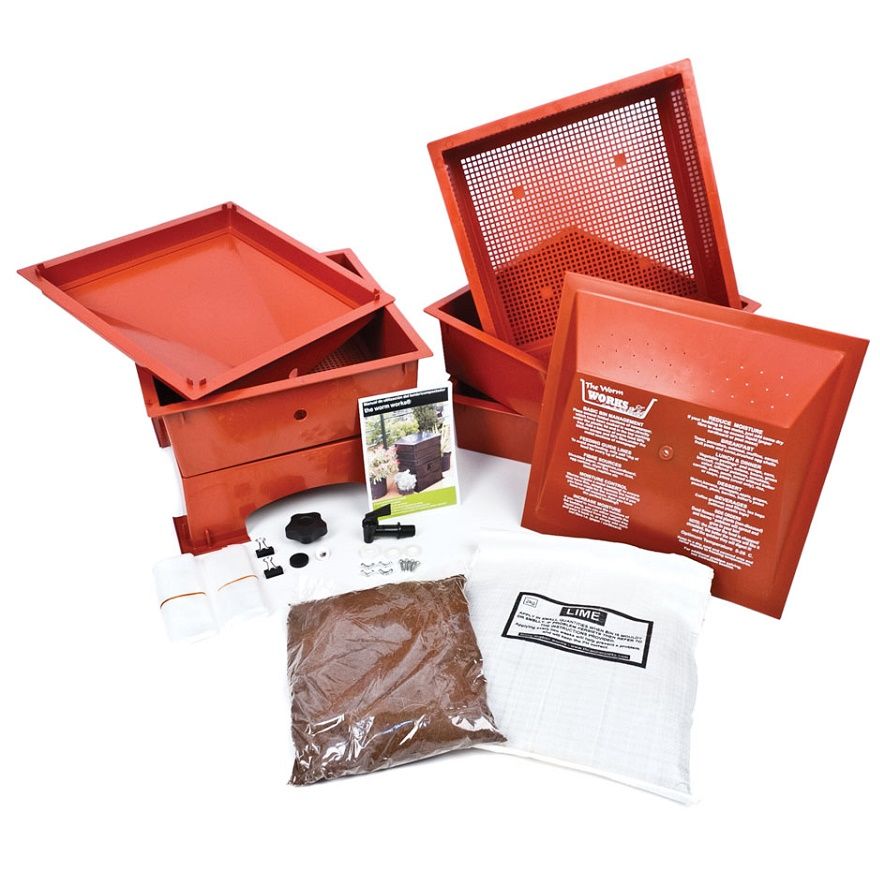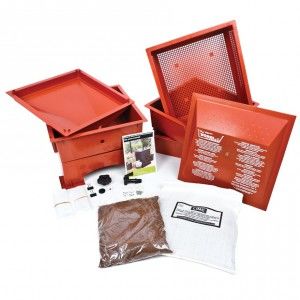 This composter is designed for those who grow their marijuana at home, have no need to go staining stay where they make compost, or peeling odors around the house. In fact, thanks to Vermicompostero, everything is clean, collected and no noticeable odors.
On the other side, we have not mentioned so far, the Vermicomposter has a system that prevents worms from escaping. Earthworms we recommend you employ when making compost, since they create humus Worm, so beneficial to the quality of the soil they are going to cultivate your cannabis plant. Humus, also known as black gold or liquid humus worm.
How to use homemade compost
Now that you have prepared your home compost you have to keep in mind that the use thereof will vary depending on the type of cultivation of marijuana going to make. Here we will mention some examples.
Outdoor potting: the percentage of compost should use in this case will be the third part, the rest will be filled with light soil nutrients for marijuana plants.
Outdoor growing in the garden: or a place where we have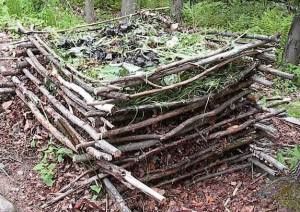 motherland. In these cases it works best when the compost, because we can use it up to 3 times throughout the year, with the benefits this will bring to the soil in which we grow our plants, enriching and not letting die. If this is your case, you must use two kilos of compost per square meter. It is recommended to use fresh or young compost (ie not more than two or three months) when we go to harvest marijuana, then we can add another batch of compost before they germinate seeds (about two weeks before such and as recommended by the experts in the field).
Hidden Culture: or also known as "guerrilla growing" and that is that we use to flee from thieves or curious neighbors who just want to disturb. In these cases we use the same amount as in the first case, but considering it will be more exposed to rain and, therefore, should take less water.
Solutions to possible problems with homemade compost
We certainly do not have the slightest doubt that using homemade compost is the best choice for your plants. But, like everything else, has its pros and cons. The mentioned pros surpass the cons, but we can not fail to mention some problems that arise and solvable.
Smells: it can be caused by having too much water and then produce odors or the dough is too compact and then expand ammonia-like odor. In the first case, simply turn the mixture so that waste water having more and it's solved. By contrast, in the second case, we add some more water and let in oxygen, to stop releasing that smell so unpleasant. Smells which, incidentally and as mentioned before, do not give the vermicompost.
Insects: like flies that are not dangerous to the mix, but are unpleasant because flutter throughout the area. The best thing to do in these cases is to plant lavender, which in addition to providing good smell, drives insects.
By Noelia Jiménez, Team Piensa En Verde

Alan Martínez Benito
CEO of Pev Grow, expert grower with more than 20 years of experience.
In constant struggle for the regulation of cannabis, mainly in the medicinal field.
See more posts
Complete Guide to Bio Heaven: Usage and Dosage for Cannabis →