Rosin hash technique: one of the latest trends
0
104
Besides being very simple, the product obtained by the above technique is very similar to oil BHO and experts say in this matter that the taste is amazing, plus the quality. Do you want to try it? We tell you how to do it.
The world of marijuana, as well as the surroundings, continues to grow and develop, so it is no wonder that every time is greater, not only the number of followers, but also techniques used to all phases of marijuana, ie, from research to create new seeds, cultivation techniques and the same techniques to obtain the product of the same, but in different formats.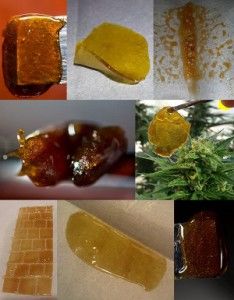 Furthermore, use, growing, product medical research has made ​​progress, perhaps not as much as we would like, but at a decent pace, which allows increasingly know more about the product and consume higher quality and safer.
However, it is true that, far from "official science", we also have, to all over the world, studies in the field that center our blog and fruit of its research and sometimes even the chance, they born new techniques, as mentioned, not only allow us to obtain new farming techniques, but also products that are extracted from these plants.
And the latter is precisely what we have been talking today. Specifically Rosin Hash technique, that is becoming more popular, not only in our country but worldwide.
What is Rosin Hash?
We are facing a separation technique whose base lies in giving pressure and heat to the vegetable matter from which we extract without solvent and is characterized, first, by the simplicity of it and, second, by the limited or its investment cost puts embodiment thereof. The result? As we said, a substance (resin, specifically) premium, "100% dabeable and very similar to the famous oil BHO taste".
Necessary material
To carry out the Rosin Hash, the following items are required only:
Greaseproof paper (or similar anti-stick paper)
Hair irons (for warmth)
Blade, knife or similar (to allow us to make the cut)
Marijuana buds
Rosin Hash Step by step
The first thing we have to do, to achieve separate bud resin is keep it warm and push, for which we cut a piece of kitchen roll, it will fold in half, and introduce the bud in it, wrapping it well.
The next step goes through catch hair irons (if you do not have, sure a friend or family you can leave them and, in any case, any establishment can find some for low prices) and we put the bud wrapped in paper or nonstick cooking between the two "arms" of the plate and press for a few seconds (no more than 5 recommended). For this, the iron, as recommended by experts, should be about 160 degrees.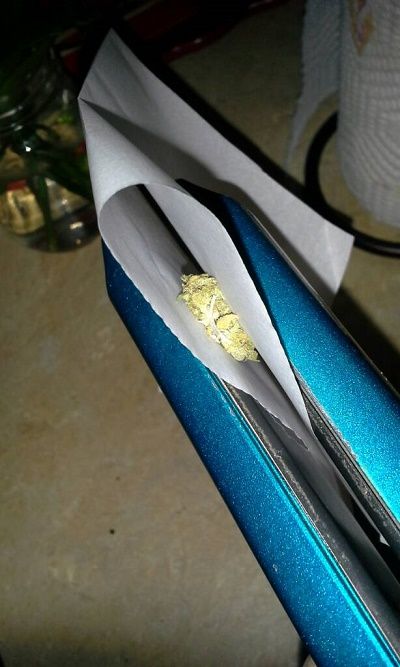 But, how do you know if we pressed hard enough or not and whether we were at the right temperature? As for this second, there are plates and mark it in any case, the plate should be warm and, for the latter mentioned once hear a slight crunch, that is the sign that we have reached the ideal point we wanted.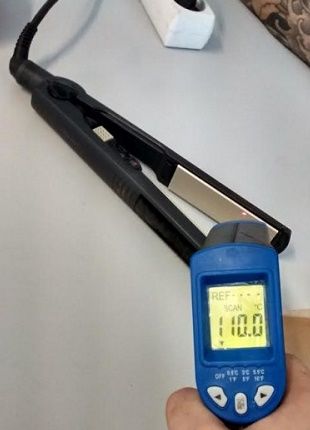 At that time, we removed the bud wrapped in iron (of course, careful not to burn) and remove the bud of the paper.
We can see that, around it, it has created a resin of high quality, flavor and aroma, which subsequently can be used as more we please. There are many people who use it to make butter of marijuana and then apply it to different dishes or recipes.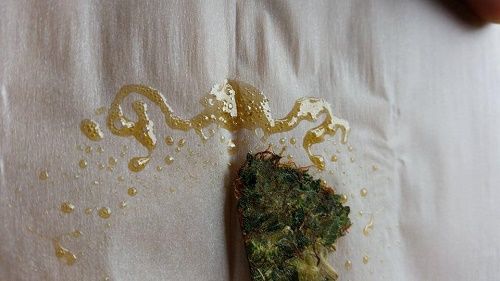 To remove the resin, we can do once the bud removed, using a spoon, but is recommended to let cool in the refrigerator and once it solidifies, it will be much easier to stay with the entire product, without leaving a single drop of it .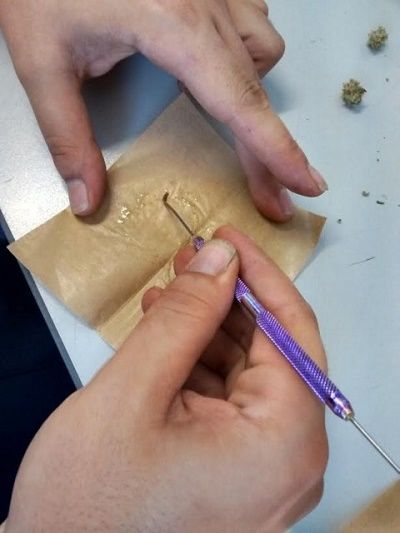 By Noelia Jiménez, Team Piensa En Verde