Kritic Auto
Reduced price!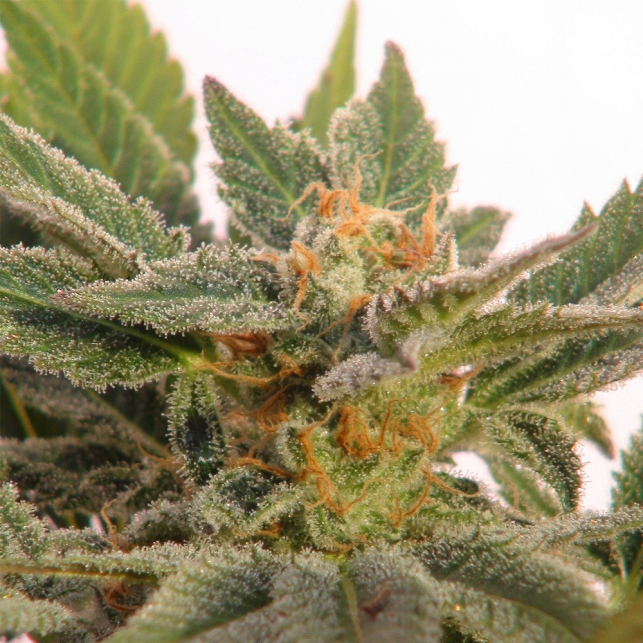 Description
Now available in our Online Shop, Kritic Auto, from the Kannabia Seed Bank. This weed is the autoflowering version of one of the most desired and beloved cannabis classics in the world, Critical +.
Morphology
Kritic Auto is a 100% autoflowering and predominantly Sativa hybrid seed, which grows with an internodal distance conducive to being a truly productive weed, which in just 70 days from germination will be full of resinous buds, making it a perfect variety for extractions.
Production
In only 70 days of flowering period, we will be able to collect the incredible figure of 120 grams per m2 in indoor crops, while in outdoor crops we will be able to collect about 120 grams per plant. Amazing? Why don't you see for yourself? we already have our poster booked in our crop for life.
Aroma and taste
Kritic Auto, has inherited completely the organoleptic properties of its mother, Critical +, characterized by a very powerful flavor with a clear Skunk touch, accompanied by a very intense aroma that is accompanied by a dense smoke, which delights all smokers tanned in a thousand battles.
Effects
Its high THC levels give it powerful, euphoric and stimulating effects that will help you to see life in a much more smiling way. It's perfect for having a good laugh with friends, accompanied by a good glass of Cannawine, for example, which you can of course find at PevGrow.
Cultivation
Kritic Auto is suitable for both indoor and outdoor cultivation, with ease of cultivation by any breeder, who can make the most of it with virtually no effort.
In indoor crops, our cannabis experts recommend growing in 7 litre pots, whose number of pots will depend on the size of your crop, we have used 14. All this accompanied by a lighting system 20/4 in germination period will provide the necessary vigor to obtain the highest possible yield.
In outdoor crops, we recommend the use of 18 litre pots from the beginning, in order to avoid later transplants that slow down the growth stage. If you also use a quality substrate such as Canna Terra Professional Plus, you will be able to enjoy incredible results.
Buy now at PevGrow, the new Kritic Auto, the autoflowering version of a cannabis myth, which maintains all its properties and improves its flowering period, don't let it slip!
More info
Technical data sheet
Bank: Kannabia.
Type: Autoflowering.
Phenotype: Hybrid predominantly Sativa.
Genetics: Critical +.
Production indoor: 120 gr/m2
Production outdoor: 120 gr/plant
Height: N/A.
Crop cycle from germination: 70 days.
Harvest outdoor: October.
THC: 8-10%
CBD: N/A
Data Sheet
| | |
| --- | --- |
| Features | Exterior |
| Features | Interior |
| Features | Hybrid seeds |
| Effects | Psychoactive |
| Effects | Relaxing |
| Banks | Kannabia |
| Genetics | Critical |
| Genetics | Skunk |
| Genetics | Fruity |
| Type | Feminized |
| Type | Autoflowering |
Send us your questions! We are happy to help you.
There are no questions about this product, be the first to ask!
---