100 day satisfaction guarantee
Discreet delivery worldwide
Unlimited cash on delivery
Description
Play Text to Audio
Feminized marijuana seeds  Holy Grail Kush of bank DNA Genetics.
The Holy Grail Kush is a very special new strains of cannabis seeds from DNA Genetics. Using the logic of survival of the fittest, these cannabis seeds have been created by crossing two former cup winners to create this hybrid. Holy Grail Kush takes its parent line from Kosher Kush and the OG#18 to create this unique and sought after strains. This cross produces large resinous buds that reek of OG#18/Kosher goodness! Holy Grail Kush is great for the beginner as well as the more experienced grower. The experienced growers can take her to the limit pushing the nutrient uptake to the very edge and being rewarded with insanely aromatic plants with the strength and yield not to be matched. This potent strains not only won first place as the best hybrid in High Times contest, but also took second place as the best variety of interior Spannabis 2012.
Data sheet and characteristics
Type:
Feminized
Banks:
DNA Genetics
Genetics:
Kosher Kush x OG #18
Kush
Og
Phenotype:
Sativa-indica
Indoor production:
500-650gr/m2
Outdoor production:
800gr/plant
Indoor flowering period:
8-9 weeks
Features:
Beginners
3 other products in the same category:
Customers who bought this product also bought:
Opinions and doubts about Holy Grail Kush
Leave us your opinion or ask us any questions you have about this seed and participate in the raffle!
Among all those who comment or send us your questions, there will be a monthly raffle for a €50 voucher for your purchases at Pevgrow. What are you waiting for? Write us and participate!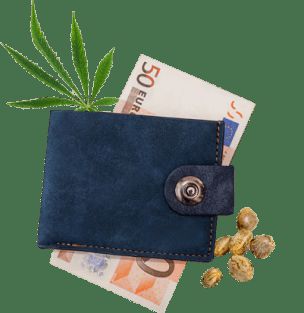 Customer reviews Holy Grail Kush