100 day satisfaction guarantee
Discreet delivery worldwide
Unlimited cash on delivery
Description
Play Text to Audio
If you plan to grow a on coconut substrate, you should definitely get the Coco fertilizer A+B from the Dutch company HY-PRO. Two-part fertilizer, designed to cope with the complete cultivation cycle, providing at each stage the specific and necessary nutrients to easily overcome them, achieving plants of great size, resistance and excellent productions.
Its use combined with stimulators such as Rootstimulator for roots, reports impressive results.
To ensure the desired effect, it is important to keep the EC controlled between 1.4-2.2 as well as a PH between 5.5 and 6.0, once you have added the product to the irrigation water.
You can buy the Coco A+B HY-PRO in different versions: 1 litre, 5 litres, 10 litres and 20 litres.
What is the application rate of Coco A+B HY-PRO?
The application rate is 5 ml. (1 teaspoon) of part A for each 1 litre (0.26 US gal) of irrigation water and stir, then pour 5 ml. (1 teaspoon) of part B in the same proportion, stirring again. They should be applied together, during the growth and flowering phase.
Buy at the best price in your trusted online Growshop the ultimate fertilizer for your growing on coconut fiber substrate, Coco A+B HY-PRO!
Video: Coco A+B HY-PRO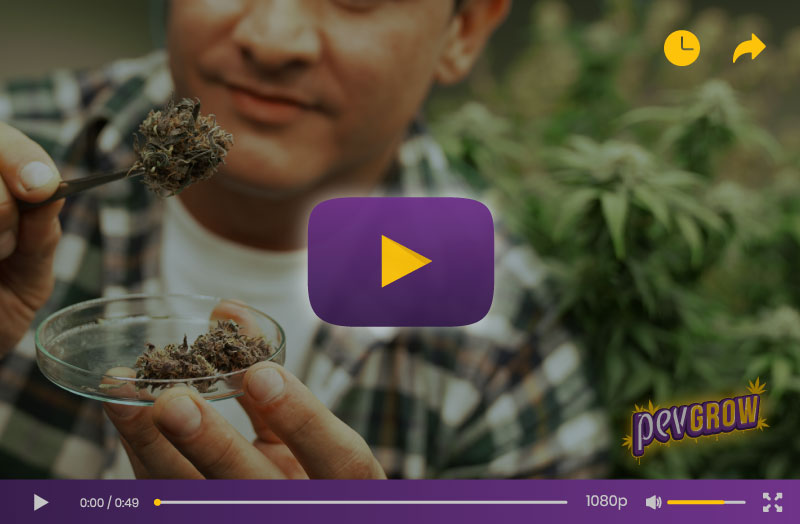 Data sheet and characteristics
Cultivation phase:
Flowering
Growth
Properties:
Regulators pH
Type of crop:
Coco
Brands:
HY-PRO
Opinions and doubts about Coco A+B HY-PRO
Leave us your opinion or ask us any questions you have about this seed and participate in the raffle!
Among all those who comment or send us your questions, there will be a monthly raffle for a €50 voucher for your purchases at Pevgrow. What are you waiting for? Write us and participate!