100 day satisfaction guarantee
Discreet delivery worldwide
Unlimited cash on delivery
Description
Play Text to Audio
I have the pleasure to present you a base fertilizer for the whole growing cycle, the new Terra HY-PRO. Thanks to this fertilizer, you will achieve a very competitive development, as well as an abundant flowering and excellent productions, especially if you combine it with Rootstimulator.
It is a mineral fertilizer, perfectly soluble so it is not a problem in drip irrigation, since it does not cause clogging. Its concentration level is very high, so it is vital to control the PH and EC levels of the soil.
I usually combine watering with watering with Terra HY-PRO, to prevent the concentration of mineral salts from increasing.
How to use Terra HY-PRO?
The application rate is 5 ml. (1 teaspoon) per 1 litre (0.26 US gal) of irrigation water, for the complete cycle. For its application it is essential to check that the EC is stable and does not exceed 2.2 and that the PH is always maintained between 5.5 and 6.5.
Terra HY-PRO composition
- NPK 2-5-5
- 2% Nitrogen
- 5% Phosphorus
- 5% Potassium
- Nitric Acid
- Phosphoric acid
- Potassium Hydroxide
- Nitrates

Terra HY-PRO is now available. The most complete fertilizer on the market!
Video: Terra HY-PRO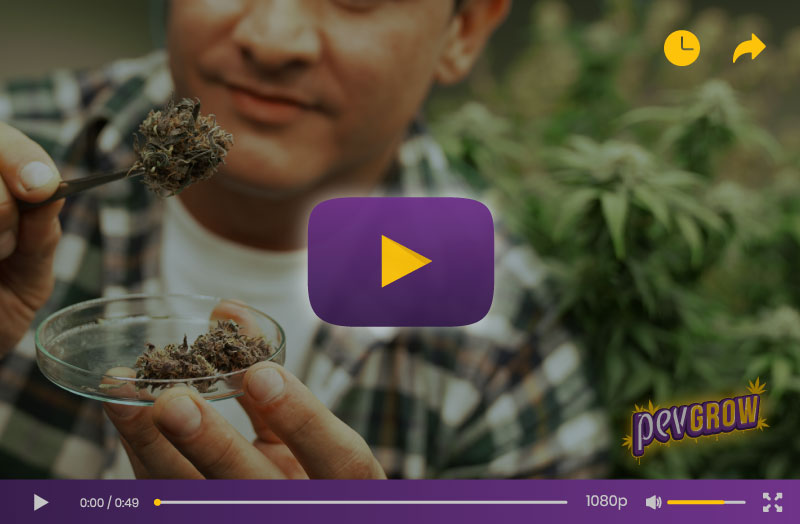 Data sheet and characteristics
| | | |
| --- | --- | --- |
| Cultivation phase: | | Flowering |
| Properties: | | Regulators pH |
| Composition: | | Mineral |
| Brands: | | HY-PRO |
Opinions and doubts about Terra HY-PRO
Leave us your opinion or ask us any questions you have about this seed and participate in the raffle!
Among all those who comment or send us your questions, there will be a monthly raffle for a €50 voucher for your purchases at Pevgrow. What are you waiting for? Write us and participate!